Turkish President Recep Tayyip Erdogan says his country will oppose Sweden's bid to join NATO, citing pro-Kurdish protests in Stockholm this weekend.
Turkey has long faulted Sweden for its tolerance of the Kurdistan Workers' Party, or PKK, a group Turkey, the U.S. and the E.U. have condemned as a terrorist organization. Rasmus Paludan, a Swedish politician, burned a Quran outside the Turkish embassy during a protest this weekend, and the PKK joined other pro-Kurdish groups in a separate protest.
"It is clear that those who allowed such vileness to take place in front of our embassy can no longer expect any charity from us regarding their NATO membership application," Erdogan said Monday. "So you will let terror organizations run wild on your avenues and streets and then expect our support for getting into NATO. That's not happening."
"They won't see any support from us on the NATO issue," unless Sweden begins respecting Turkey's views, he added.
EU COMMISSIONER: EUROPE TO COUNTER US CLIMATE INITIATIVES WITH OWN 'GREEN DEAL'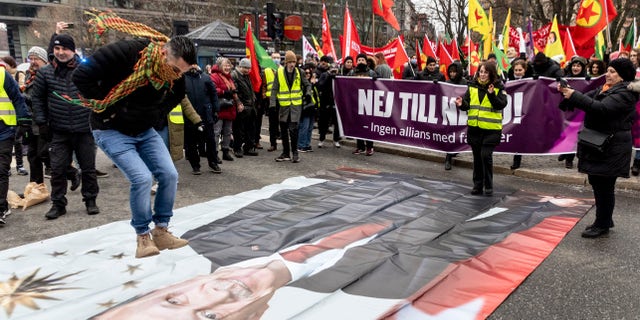 HUNDREDS OF LONDON POLICE OFFICERS EXPECTED TO BE FIRED FOR DOMESTIC, SEXUAL ABUSE OFFENSES: REPORT
Sweden and Finland were invited to seek NATO membership in 2022 following Russia's invasion of Ukraine. Each new member must be approved by unanimous consent, however, and Turkey is the sole country opposing Sweden's membership.
The PKK has been operating as an insurgent group in northern Syria harassing Turkey for decades.
Sweden announced changes to its anti-terror laws in an attempt to address Turkey's concerns in June 2022, but Erdogan was not satisfied.
Erdogan demanded last week that Sweden deport roughly 130 PKK members that he has deemed terrorists.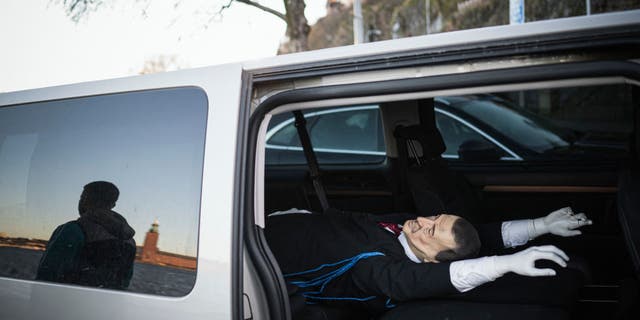 CLICK HERE TO GET THE FOX NEWS APP
"We said look, so if you don't hand over your terrorists to us, we can't pass it [approval of the NATO application] through the parliament anyway," Erdogan said at the time. "For this to pass the parliament, first of all, you have to hand more than 100, around 130 of these terrorists, to us."
The Associated Press contributed to this report.