Tomorrow, nominations for the 95th Academy Awards will be announced, and Jennifer Connelly is hoping her "Top Gun: Maverick" co-star Tom Cruise has his name called.
"He's extraordinary," she explained to Variety. "I think he does an amazing job in the movie," she added. 
"He's extraordinary as a person and fantastic as an actor, and I think that he is just…perfect. I think that he embodies that character so beautifully… I think he absolutely deserves it," she said in reference to rumblings Cruise could grab an Oscar nomination.
Cruise not only reprized his role of Capt. Pete "Maverick" Mitchell from the original "Top Gun" film, he also produced "Top Gun: Maverick."
'TOP GUN: MAVERICK' STAR GLEN POWELL EXPLAINS THE CRUDE ADVICE TOM CRUISE GAVE HIM
"I think the film is a really well-made film, and it's really hard to make a film like that, you know," Connelly continued of the movie that grossed over $1.4 billion, internationally.
Connelly, who plays Cruise's love-interest Penny Benjamin, was quick to credit Cruise's contributions to the film as a whole.
"And also, thinking about Tom's work…think of the things that he did for that role," she explained. "Besides all the stuff on the ground and how wonderful he is in those scenes and creating those relationships – I think that relationship he has with you know, Miles' character, is so beautiful and moving," she said of Cruise's relationship with actor Miles Teller's character Lt. Bradley "Rooster" Bradshaw.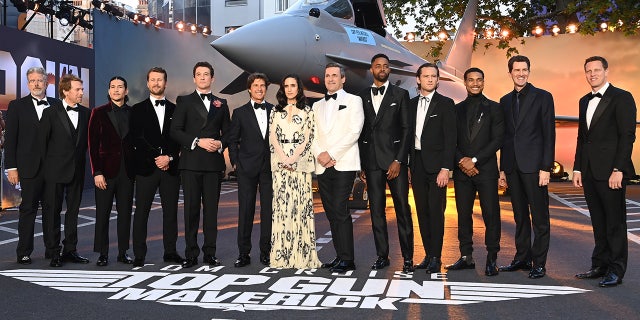 CLICK HERE TO SIGN UP FOR THE ENTERTAINMENT NEWSLETTER
She also complimented the actor on his aviation skills – many of which he did himself.
"The work that he did to accomplish those flying sequences…it's something else. It really is," she noted to the outlet.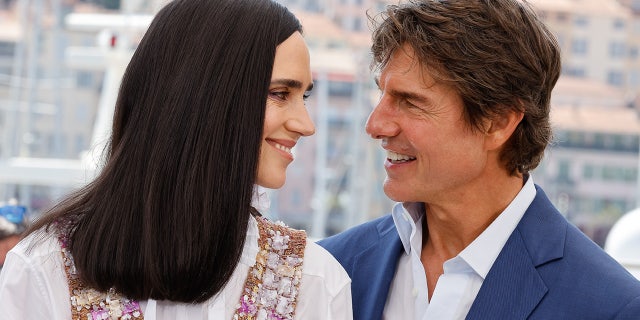 CLICK HERE TO GET THE FOX NEWS APP
Although "Top Gun: Maverick" was nominated for two Golden Globe Awards in the Best Motion Picture, Drama and Best Original Song categories, the film did not take home a trophy, nor was Cruise nominated himself.