NYC Mayor Eric Adams said at a press conference Wednesday that "Jordan Neely did not deserve to die," as he announced efforts to improve the city's handling of people suffering from mental illness. 
Neely, 30, was reportedly in the midst of a psychotic episode when Marine veteran Daniel Penny, 24, put him in a fatal chokehold May 1 in a Manhattan subway car.
When Neely boarded the train, he began screaming and threatening passengers, according to a freelance journalist who recorded the deadly encounter. 
"One of our own is dead. A Black man, Black like me, a man named Jordan, the name I gave my son. A New Yorker who struggled with tragedy, trauma and mental illness," Adams said. "One thing we know for sure, Jordan Neely did not deserve to die."
JORDAN NEELY HAD HISTORY OF ATTACKS ON SUBWAY RIDERS BEFORE NYC CHOKEHOLD DEATH
They were the first substantial remarks that Adams made about Neely's death, which has sparked widespread protests, leading to roughly 20 arrests, and demands for charges against Penny.
Adams urged the state legislature to pass the "Supportive Interventions Act," which would make it easier to intervene when people suffering from mental illness refuse treatment. 
MARINE VETERAN IN NYC SUBWAY CHOKEHOLD DEATH FACES TOUGH LEGAL ROAD, EXPERTS SAY
He also said he had scheduled a meeting next week with five of the city-funded organizations contracted for homeless outreach to improve their services.
"It is time to build a new consensus around what can and must be done for those living with serious mental illness," Adams said.
Neely had cycled in and out of hospitals and jails since his mother was strangled by her boyfriend in 2007. 
Outreach workers were so familiar with Neely that he was on the city's "Top 50" list – an internal roster kept by the Department of Homeless Services of people most in need of help, the New York Post reported.
Adams' latest statement came a week after he butted heads with Rep. Alexandria Ocasio-Cortez, D-N.Y., after she called Neely's death a "murder." Adams said her comments were premature and "irresponsible."
The city's medical examiner ruled the killing a homicide caused by compression of the neck.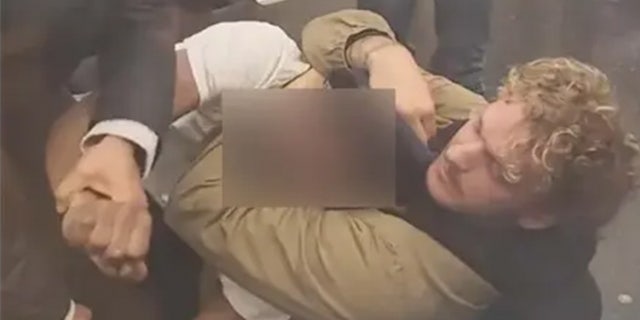 Although Penny has not been charged, Manhattan District Attorney Alvin Bragg announced that his office is conducting a rigorous investigation. 
Penny has retained lawyers Steven Kaiser and Thomas Kenniff, who argue their client acted in self-defense and could not have anticipated Neely's death.
JORDAN NEELY'S FAMILY BLASTS MARINE VET'S LACK OF REMORSE AFTER NYC SUBWAY CHOKEHOLD DEATH
Neely had a history of violent attacks on subway riders – including assaulting a 67-year-old woman in 2021. 
He pleaded guilty Feb. 9 to punching her in the face as she exited the Bowery station, breaking her nose and orbital bone, and agreed to an alternative-to-incarceration program.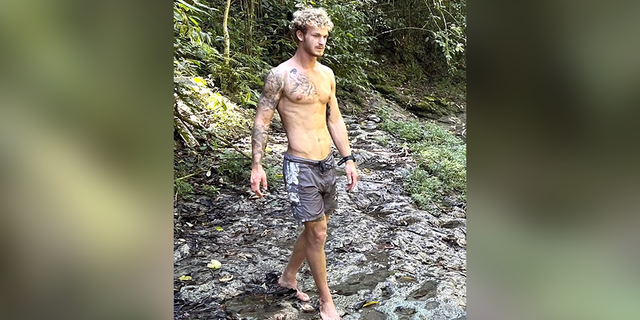 He was supposed to spend 15 months at a treatment facility in the Bronx, but he fled the program 13 days later. A warrant was issued for his arrest, which remained active at the time of his death.
Court records also show that Neely punched two strangers in the face a month apart on different subway platforms in 2019.
CLICK HERE TO GET THE FOX NEWS APP
Neely had been arrested more than three dozen times.