One week after two Americans were killed and two others were kidnapped by a drug cartel just south of the border in Matamoros, Mexican President Andrés Manuel López Obrador said that calls for U.S. military action against drug trafficking organizations are "irresponsible." 
The rebuke comes after multiple Republican lawmakers called for the U.S. military to take direct action against the cartels. 
"This is a problem of mass poisoning of the citizens of the United States and the cartels are directly responsible," Rep. Dan Crenshaw, R-Texas, who introduced a bill earlier this year to authorize military force against the cartels, said in a message to López Obrador on Wednesday. 
"My questions to you are the following: Why do you reject aid from the United States? Why do you protect the cartels? They are your enemy and the United States is your friend."
López Obrador called the suggestion "an offense to the people of Mexico" at a press conference on Thursday, according to Reuters. 
"We are not going to permit any foreign government to intervene in our territory, much less that a government's armed forces intervene," López Obrador said. 
CANCUN TAXI DRIVERS THROW WRENCH IN SPRING BREAK PLANS AS AMERICANS FLOCK TO MEXICAN DESTINATION
The Mexican president also dismissed claims that Mexican drug traffickers are responsible for the flow of fentanyl into the U.S., despite evidence from U.S. intelligence agencies and the Mexican government itself that the dangerous opioid is trafficked by Mexican cartels. 
"Here, we do not produce fentanyl, and we do not have consumption of fentanyl," López Obrador said Thursday, according to the Associated Press. "Why don't they (the United States) take care of their problem of social decay?"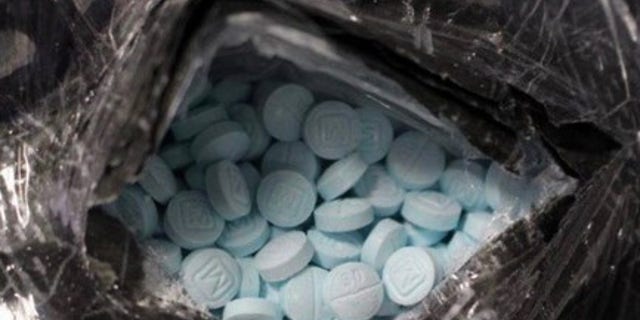 The U.S. recorded a record 106,699 drug overdose deaths in 2021, about two-thirds of which involved fentanyl, which is 50 times stronger than heroin. 
The DEA said last December that "most of the fentanyl trafficked by the Sinaloa and CJNG Cartels is being mass-produced at secret factories in Mexico with chemicals sourced largely from China."
AMERICAN FENTANYL CRISIS 'UNLEASHED ON PURPOSE' BY MEXICAN DRUG CARTELS, AG GARLAND SAYS
Fentanyl is often pressed into counterfeit pills that are manufactured to resemble prescription drugs like OxyContin and Xanax. The DEA seized more than double the amount of counterfeit pills laced with fentanyl last year than it did in 2021. 
The deaths of two Americans last week at the hands of a cartel in the border city of Matamoros sparked new calls in the U.S. for a crackdown on cartels. The group of four South Carolina natives reportedly traveled there for a cosmetic procedure. Two survivors were rescued in a wooden shack earlier this week and transported back to the U.S.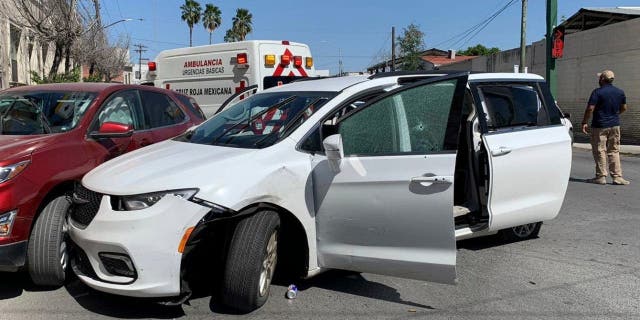 CLICK HERE TO GET THE FOX NEWS APP 
Sen. Lindsey Graham, R-S.C., said he will introduce legislation to designate Mexican drug cartels as foreign terrorist organizations, authorizing the U.S. military to take action against them. 
"We're going to unleash the fury and might of the United States against these cartels," Graham said at a press conference. "We're going to destroy their business model and their lifestyle because our national security and the security of the United States as a whole depends on us taking decisive action."