Jen Shah revealed the difficult moments with her family before turning herself into Bryan Federal Prison Camp last month for participating in a nationwide telemarketing scheme that targeted the elderly.
Shah, a figure on "Real Housewives of Salt Lake City," pled guilty last year to one count of conspiracy to commit wire fraud for her role in the scam, which allegedly began in 2012 and went on until her arrest in March 2021. In January, United States District Judge Sidney H. Stein sentenced Shah to 78 months behind bars.
"I want to run back into my husband's arms, because I know he will make this nightmare end," Shah wrote in a journal entry shared on Instagram by her husband, Sharrieff, who she shares two children with: Sharrieff Jr. and Omar.
"I feel physically sick," Shah continued. "I feel like I don't belong here. I thought I could do this but I've decided I can't. I want to go home right now, but I know that is impossible. Please Allah help me, please."
JEN SHAH SURRENDERS TO TEXAS PRISON, BEGINS 78-MONTH SENTENCE FOR ROLE IN TELEMARKETING SCAM
Shah and her longtime assistant, Stuart Smith, were "each charged with one count of conspiracy to commit wire fraud in connection with telemarketing through which they victimized 10 or more persons over the age of 55, which carries a maximum sentence of 30 years, and one count of conspiracy to commit money laundering, which carries a maximum sentence of 20 years," the Department of Justice said in a release published at the time of their arrests. 
"Two miles from Bryan Federal Prison Camp (FPC), I could not breathe and my hands went numb. I knew I was having an anxiety attack. I made Coach pull over because our reception was poor while driving and I was not able to Facetime my oldest baby [Sharrieff Jr.]," she wrote in a series posted on social media. "We finally connected, I saw his face, and I cried so hard until he reassured me that it would be okay. I didn't think I'd make it through today. It felt surreal as we drove to Bryan FPC just minutes away from having to surrender. My worst fear and the unimaginable was about to happen – having to say goodbye to my sweet husband and precious baby Omar (he'll always be my baby even though he's a senior in HS.)"
The "RHOSLC" star recalled reporting to prison happening "so fast." She remembered burying her face in Omar's chest and holding on to him, "not wanting to face reality that this would be the last time I hugged him for a while."
JEN SHAH SENTENCED TO 78 MONTHS IN PRISON FOR HER ROLE IN NATIONWIDE TELEMARKETING FRAUD SCAM
"Sharrieff opened the back passenger door, and I turned to embrace him; hugging him as if holding him harder would somehow erase this horrible nightmare. I wanted to remember his embrace, his smell, his touch. I held his face in both of my hands. As I looked into his eyes, tears streaming down my face, I told him he is the love of my life and I love him more than anything," she wrote. "Having seconds to tell your husband how much you love him and hoping he truly understands the depths of your love while officers stand there silently urging you to move quickly was the most horrible experience. It's as if you know your world is ending and you have 30 seconds to tell people you love how much you love them and hope they feel your love and understand its magnitude."
"Omar then walked to my side of the SUV, I pull Omar inpour embrace. As the three of us hug each other tightly, I pray 'Oh Allah, please protect my family, please Allah.' As we hug and tears fall, we desperately clutch on to this last moment, when suddenly the officer says, 'Okay, let's go.' As I make my way to the back of the SUV, the guard asks me what's in my plastic bag. I read every federal website including the Bryan FPC handbook, and all sources indicated that I need to have my essential items in a clear plastic bag when I surrender."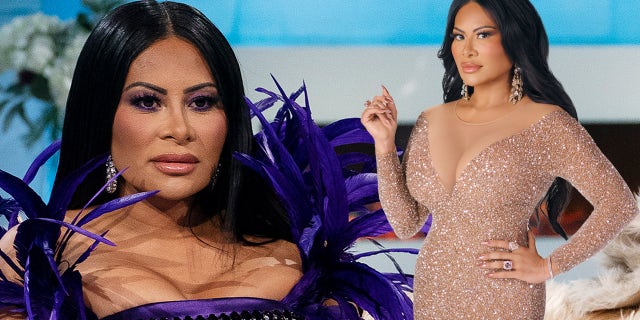 Shah said the officers let her keep paperwork for prescriptions, medications, glasses and contacts, but they confiscated her "release plan, contacts list, Quran and driver's license."
"The one item that made me feel instantly isolated was not having my contacts lists. I didn't have the mental bandwidth to memorize my family and loved ones' emails, addresses and phone numbers. I felt so alone and my husband and son were only 2 steps away from me," Jen wrote.
"The officer motions for us to begin walking into Bryan as the other two officials inch toward us also saying with their body language, 'it's time to go.' Omar quickly comes in front of me and we hug one last time so tightly that I feel air pressing out of my lungs, and I cry even harder. Omar has been so strong through everything. As look at his face it's as if he's a little boy again and he's finally letting his walls of strength down – the hurt, pain and sadness in my baby boy's face is now completely transparent. His eyes are saying, 'Mama please don't leave.'"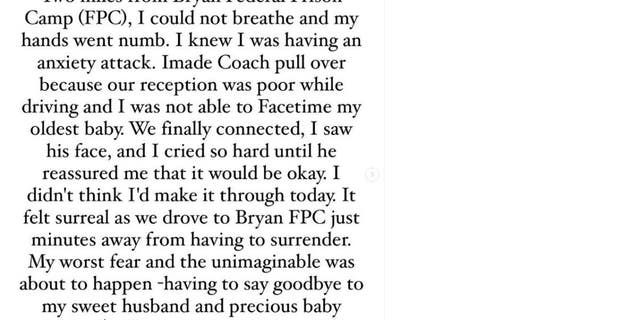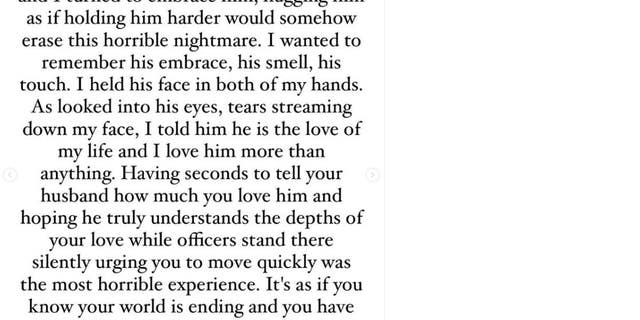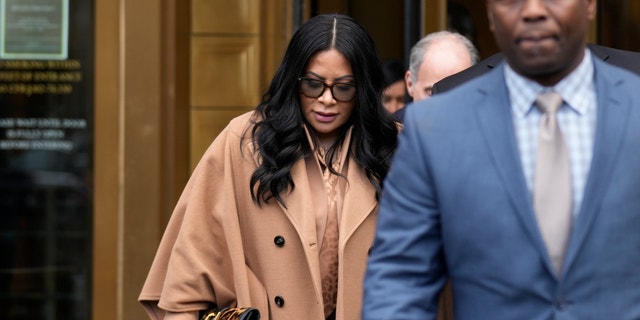 "I tell him I love him so much. I hug and kiss Sharrieff again and as tears pour down my face. I walk away with the three officials. As I walk, I see Sharrieff and Omar are watching me both still crying. I say a prayer as I'm walking asking for strength. I don't know how I am going to do this."
"I approach a window outside of a building and am asked to say my name and Bureau of Prisons Identification number. We then walk across the yard to open the doors where my reality will now be Federal Prison Camp. I turn to get one last glance at my husband and son. I wave at them for the last time before I enter the doors. My entire body is numb, I feel like my life is ending, and I am truly scared."
The 49-year-old reality star initially pled not guilty in 2021, but entered a guilty plea one year later as part of an agreement in which the money laundering charge was dropped. She agreed to forfeit $6.5 million and also pay restitution up to $9.5 million.
CLICK HERE TO SIGN UP FOR THE ENTERTAINMENT NEWSLETTER
Shah and Smith allegedly used third-party names for their business entities, according to the initial indictment. The pair allegedly told victims to use encrypted messages as forms of communication and instructed users to send payments to offshore accounts.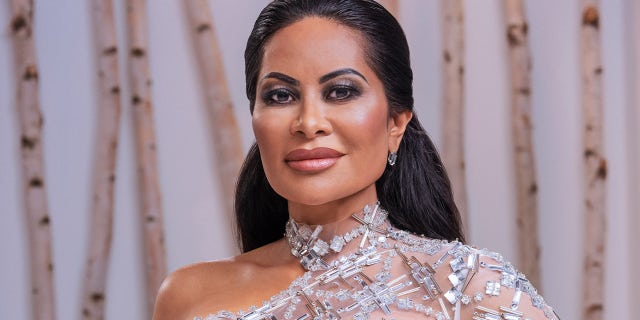 The case was investigated by Homeland Security Investigations (HSI) New York's El Dorado Task Force with support from HSI Salt Lake.
"Shah's fraud scheme targeted and exploited vulnerable, often elderly, working-class people. She and her co-conspirators built their publicly lavish lifestyles on the false promises of financial independence offered to their victims – victims who to them, were merely 'leads' to be bought and sold," said Ivan J. Arvelo, Special Agent in Charge for Homeland Security Investigations in New York.  
CLICK HERE TO GET THE FOX NEWS APP
"Shah's crimes have had deep, lasting impacts on the lives of her victims and today's significant sentence and forfeiture reflects the seriousness of her crimes," Arvelo continued. "HSI, along with our partners at the New York City Police Department & the United States Attorney's Office for the Southern District of New York, remains committed to using our expertise in financial investigations to investigate and prosecute those who prey on the most vulnerable members of our society."