The NYPD announced the arrest of a man wanted for the alleged robbery and rape of a woman in New York City.
Police arrested 26-year-old Geovanni Romero Gonzales on Tuesday in connection to the rape and robbery of a 21-year-old woman in East Harlem earlier this week, hitting him with charges of rape, robbery, stalking and sex abuse, according to a report from the New York Post.
The arrest came after police released photographs of the suspect that showed him walking up the street in a black shirt with a teddy bear design on the front.
NYC CRIME VICTIMS CALL OUT NYT REPORTER'S 'CONDESCENDING' TWEET ON SUBWAY SAFETY: 'CHECK YOUR PRIVILEGE'
According to police, Gonzales approached the victim and made unwanted advances that caused her to attempt to flee the area. However, she was chased by Gonzales who then proceeded to rape her, police added.
Gonzalez then stole her bag off her shoulder and her cell phone from her had before leaving the scene, police said.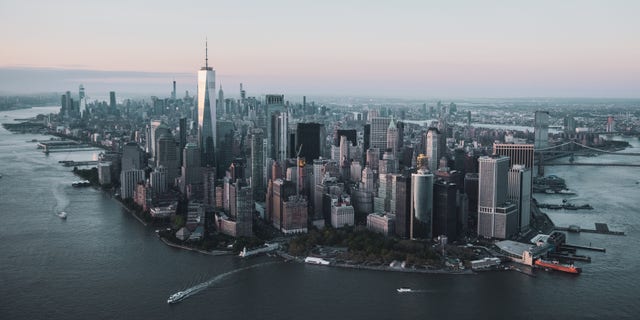 CLICK HERE TO GET THE FOX NEWS APP
The victim was taken to the hospital for medical attention after the incident.