A man in California narrowly avoided tragedy after his Tesla vehicle erupted in flames as he was driving down the highway.
Bishal Malla was headed onto Highway 99 near Cosumnes River Boulevard when he felt his Tesla begin to shake, according to local outlet KCRA 3.
FEDS SUSPECT TESLA THAT HIT FIRETRUCK IN FATAL CALIFORNIA CRASH WAS ON AUTOPILOT
After pulling over and getting out of the car, Malla immediately spotted smoke billowing from underneath the vehicle. He quickly called 911.
Soon, the smoke gave way to flames, and the car was set ablaze.
JEFFERSON COUNTY: SHOOTING AT TESLA CHARGING STATION LEAVES ONE DEAD, ONE IN CUSTODY
Video from the incident shows the white Tesla entirely engulfed in the inferno as firefighters wait for the vehicle to burn itself out.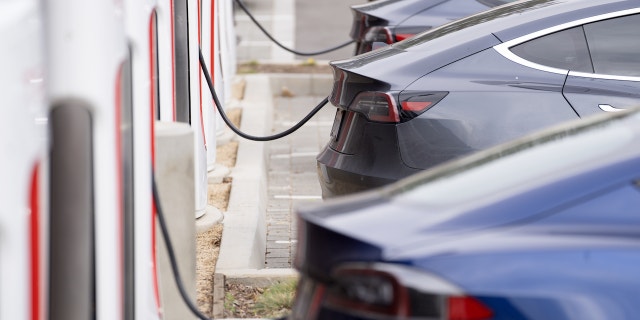 The electrical fires caused by EV batteries are best left to burn down until the battery can be accessed, emergency responders said.
TESLA'S 1950s-STYLE DRIVE-IN DINER AND MOVIE CHARGING STATION REVEALED
"The issue with the electric vehicles is access to the batteries," said Cosumnes Fire Department Battalion Chief Robert Kasparian. "The batteries are what are causing the enormous amount of heat buildup."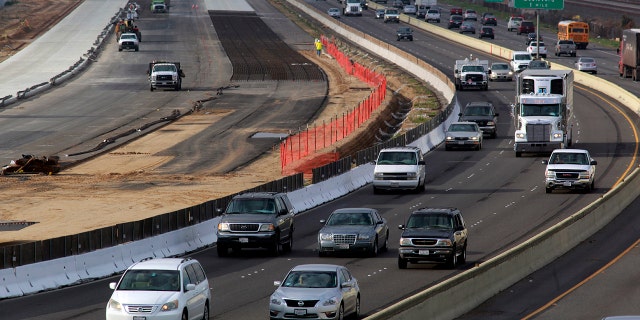 Kasparian continued, "A lot of times fire departments will just let the vehicle burn until it's down to the point where they can actually access the batteries and put water or firefighting foam on the batteries themselves."
CLICK HERE TO GET THE FOX NEWS APP
Malla told KCRA that he was on his way home to pick up his family and drive to party when the fire erupted.
"I'm just speechless right now," he told the outlet.