Shocking video shows a man savagely beating a 60-year-old woman more than 50 times with her own cane in a Harlem, New York, subway station.
New York City police said the attack happened shortly before 3:30 a.m. Friday, near the West 116 Street and Lenox Avenue station. 
A graphic video shows the unidentified man swinging an umbrella at the woman. She initially uses her cane to defend herself, but then the attacker grabs it and turns it upon her. 
The video shows the woman fall to the ground screaming. The man proceeds to cudgel her with the cane, hitting her more than 50 times over about two minutes. The strikes land all over the woman's body, her head, hands, legs, arms and stomach. The man hit her so ferociously, the cane began to break apart.
NYC POLICE HUNTING FOR SUSPECT AFTER SUBWAY CUSTODIAN IS ATTACKED WITH METAL PIPE
At one point, the woman manages to catch the cane and fights to take it out of the man's hands, causing his pants to fall down. He proceeds to beat her with his fist and pounds her head several times, abandoning the cane once she collapses. 
The woman lies unmoving on the ground while the thug yells at her and kicks her several times before the video ends.
NYPD responded to a 911 call about the assault. In the video, no one is seen intervening to stop the early-morning attack. 
The woman was taken to NYC Health + Hospitals/Harlem in stable condition, police said. 
NY SUBWAY RIDER SAID HE WOULD 'ERASE' SOMEONE BEFORE BEING STABBED TO DEATH: WITNESS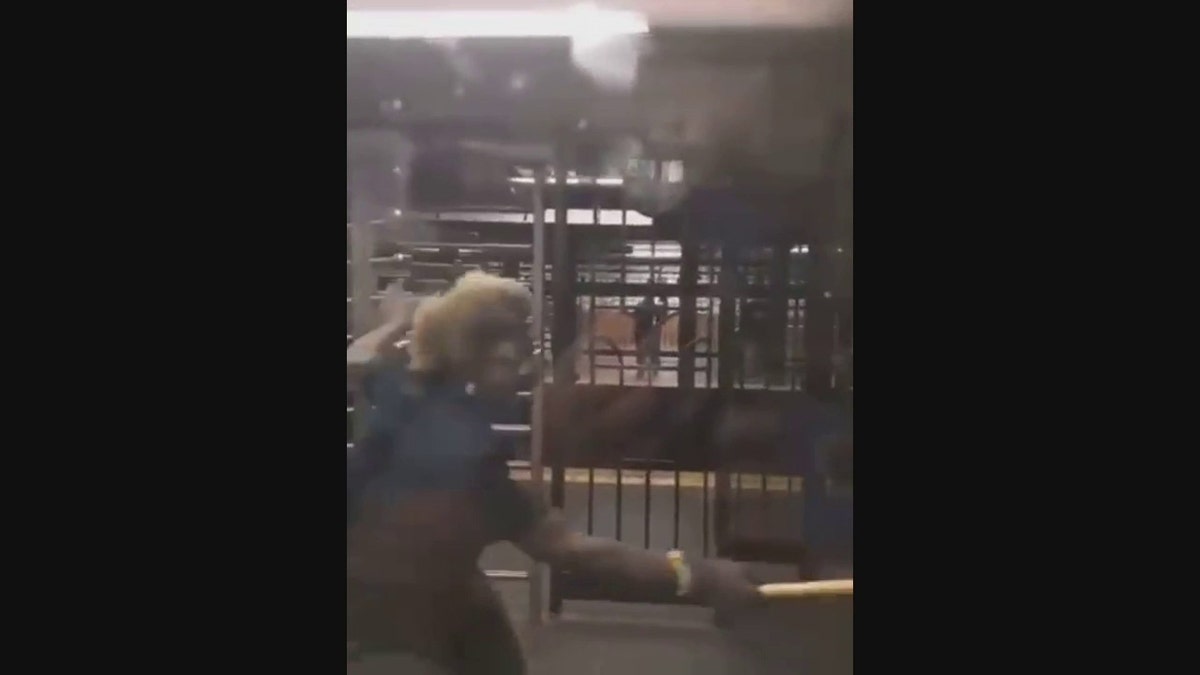 "The suspect fled the location to parts unknown," NYPD said. "There are no arrests and the investigation remains ongoing."
It is unclear what led to the attack. Police have not made any arrests as of Tuesday morning.
The disturbing crime follows reports of several violent incidents on New York City subways, including a custodian assaulted by a man wielding a pipe last November, and a man killed in a stabbing in June. 
According to the NYPD data, transit crime is down 4.6% since the beginning of this year compared to the same period in 2022. 
MULTIPLE FIREFIGHTERS INJURED BATTLING COLOSSAL NYC WAREHOUSE FIRE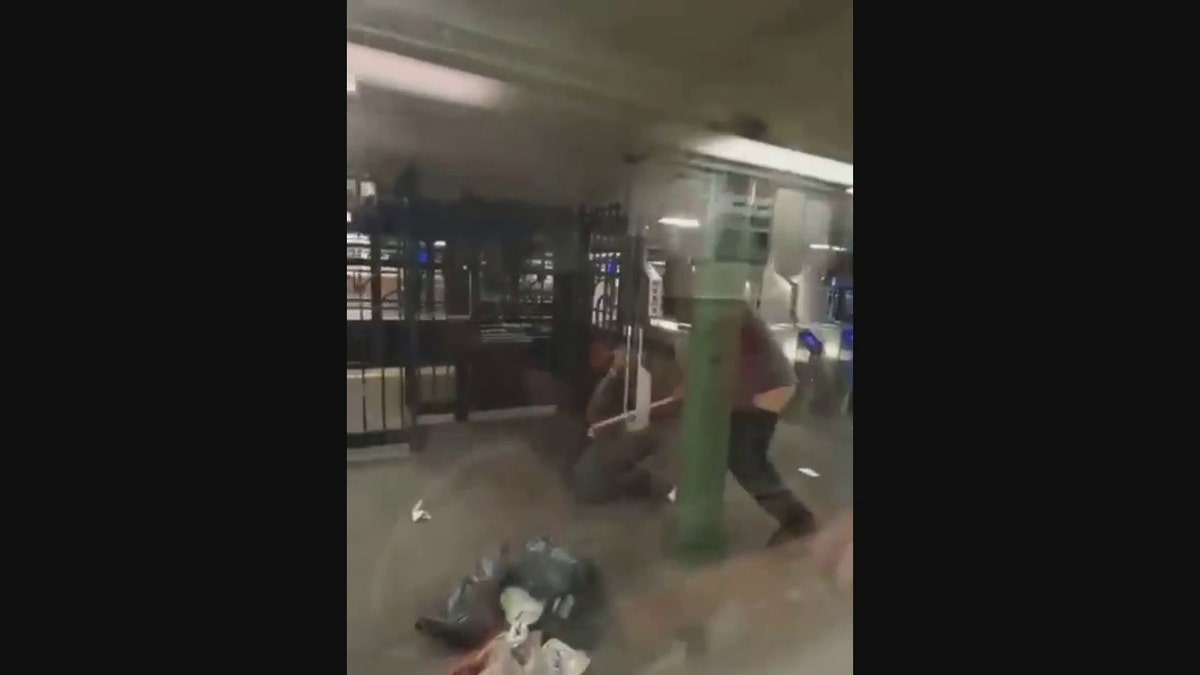 However, Manhattan District Attorney Alvin Bragg admitted earlier this summer that even he feels unsafe because of high profile crimes committed on the subway.
CLICK HERE TO GET THE FOX NEWS APP 
"I know the statistics that transit crime is down, but when one of my family members gets on the train, I, too, get a knot in my stomach," Bragg told FOX 5 in an interview in July.