Las Vegas, Nevada police arrested a man on Wednesday after he allegedly used an ax to damage a stranger's car, while a child was inside, according to reports.
FOX 5 Las Vegas reported that Christopher Vera, 33, was arrested on Monday and charged with burglary of a motor vehicle, assault, child abuse, and causing more than $5,000 worth of damage to a vehicle.
Officers with the Las Vegas Metropolitan Police Department responded to reports of a person with a knife near a home at about 4:20 p.m. on Monday.
OKLAHOMA BOMBING CO-CONSPIRATOR'S SON PLEADS NOT GUILTY TO ARMED ROBBERY AND KIDNAPPING IN NEVADA: REPORT
The caller, police said, reported that a man was damaging her vehicle with what appeared to be an ax.
When police arrived, they saw the vehicle had sustained major damage, and when they looked for Vera, he was located inside his home.
Vera agreed to step out of his home on his own and unarmed.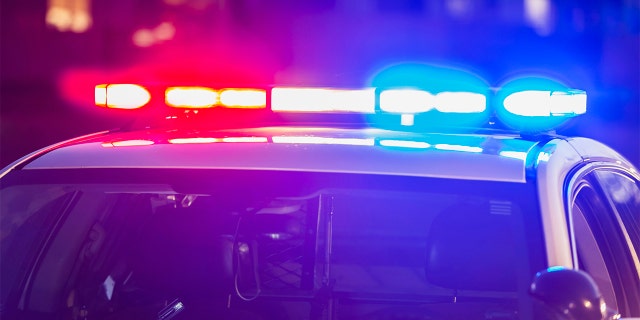 But when officers told him to walk toward them, he instead started pacing back and forth in front of his home. After two minutes, he walked backwards toward police and was apprehended.
2 BOYS SHOT, 1 FATALLY, AFTER STRAY BULLET ENTERS LAS VEGAS APARTMENT
Police said Vera stated he was attempting to rescue a child inside the vehicle, which is why he was hitting it with an ax.
The woman told police she did not have a relationship with Vera, and at one point she was in her garage and heard him inside his own place shouting, FOX 5 reported.
Because of Vera's behavior, the woman packed up some of her belongings and her child and placed them in the vehicle.
Still gathering her things, the woman turned and allegedly saw Vera swing an ax at her vehicle with the child inside. The woman then reportedly grabbed her child before running back inside her house.
CLICK HERE TO GET THE FOX NEWS APP
Even after taking her child out of the vehicle, she claimed Vera continued to hit her car with the ax before taking a box of clothes from inside and walking away.
Vera was held on $24,000 bond at the Clark County Detention Center.