Hilary Duff's show, "How I Met Your Father," was canceled after two seasons, and that left many, including Duff, with some strong feelings.
Hundreds of comments were posted on Variety's Instagram page reporting the news. 
Most people were supportive of the show and sad to see it go, but others weren't as kind, which apparently prompted a response from Duff.
The Huffington Post reported that one person wrote, "Tried to watch it…it was so cringe…who thought this would ever be a good idea? Everything was done in the original, they covered it all…"
HILARY DUFF DISCUSSES 'HORRIFYING' EATING DISORDER AS 17-YEAR-OLD CHILD STAR
Duff responded, "You have 63 followers" with a blushing smiley face emoji.
However, her cheeky reply prompted more negative responses.
"What does the amount of followers have to do with his opinion, @hilaryduff? He's got at least one more follower now, just because," said one person.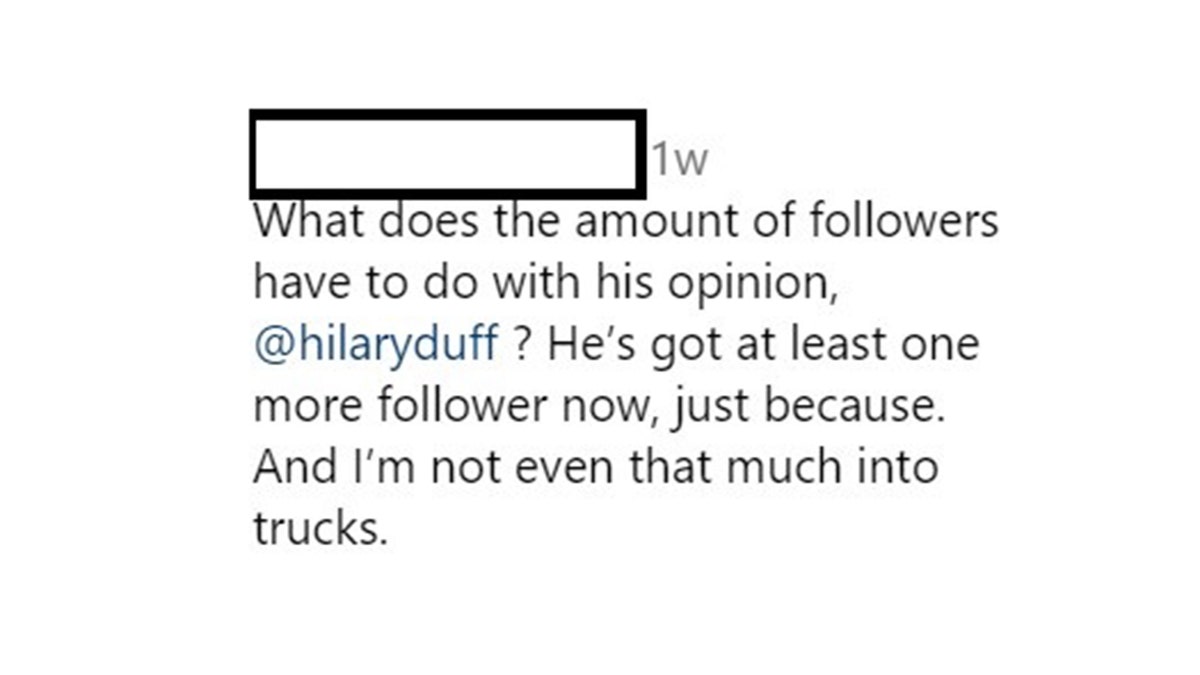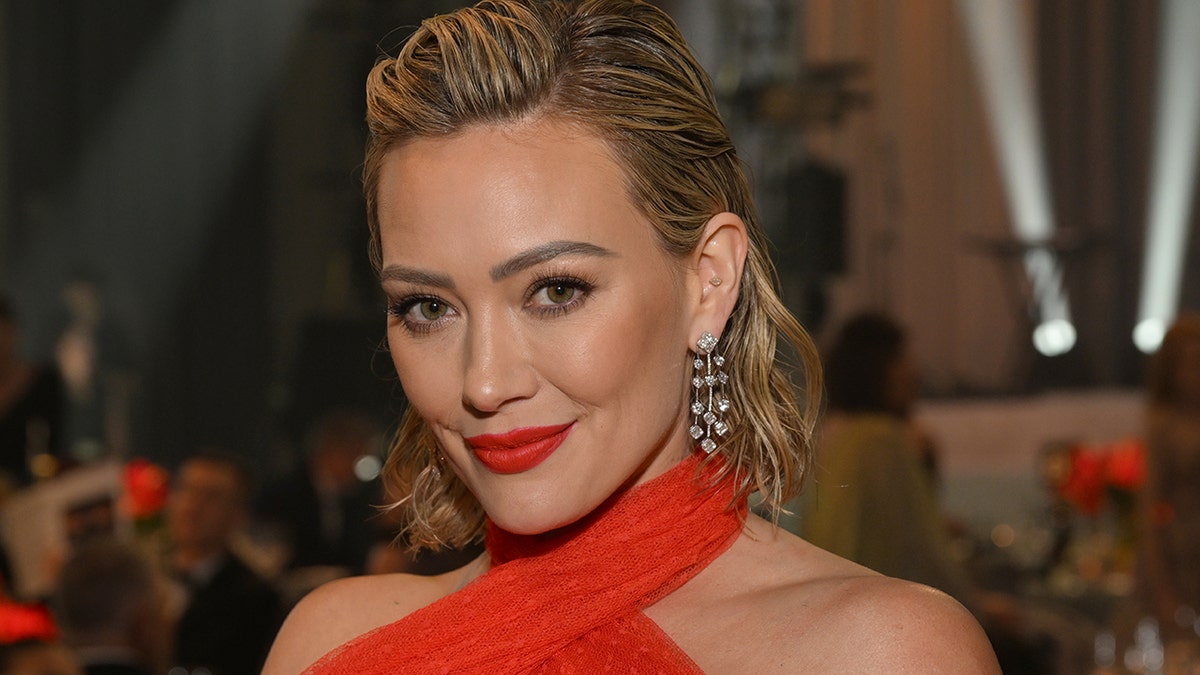 "What does that have to do with anything? Simmer down," another wrote.
LIKE WHAT YOU'RE READING? CLICK HERE FOR MORE ENTERTAINMENT NEWS
"If followers are what you value, I feel sorry for you babes," said a third.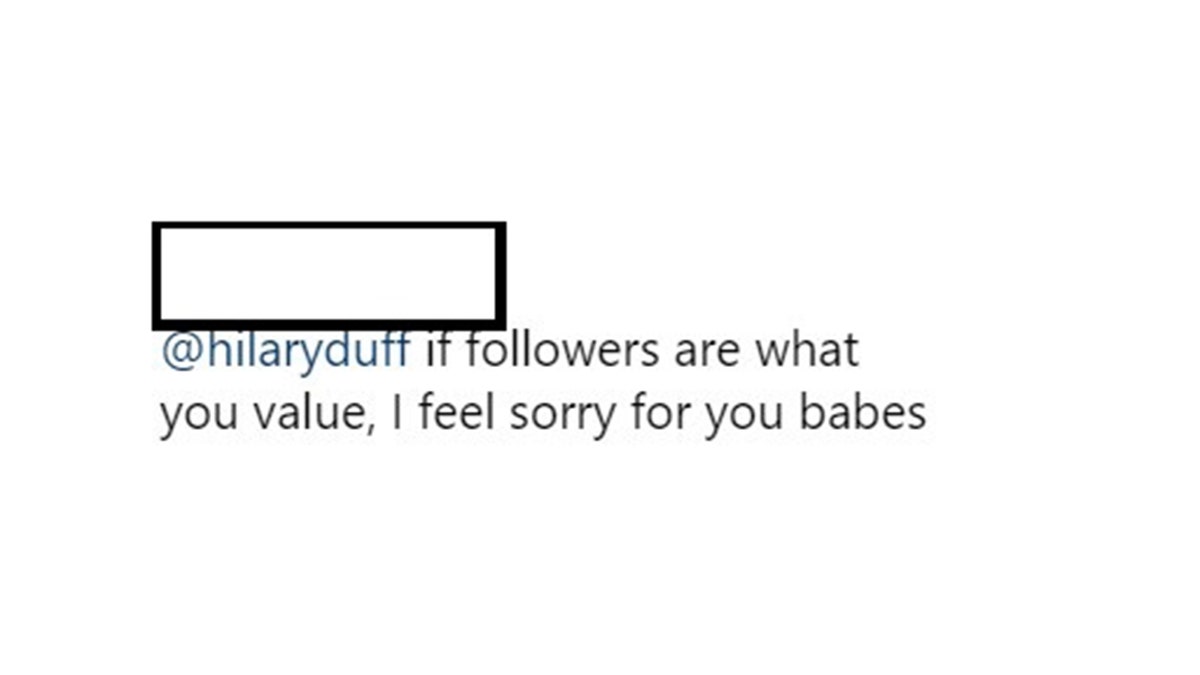 Representatives for Duff did not immediately respond to a request for comment from Fox News Digital.
The "Lizzie McGuire" star did have some support from others for her pushback.
CLICK HERE TO SIGN UP FOR THE ENTERTAINMENT NEWSLETTER
"I love @hilaryduff spicy side coming out," wrote one person, who went on to dismiss comparisons between the spinoff and the original, "How I Met Your Mother."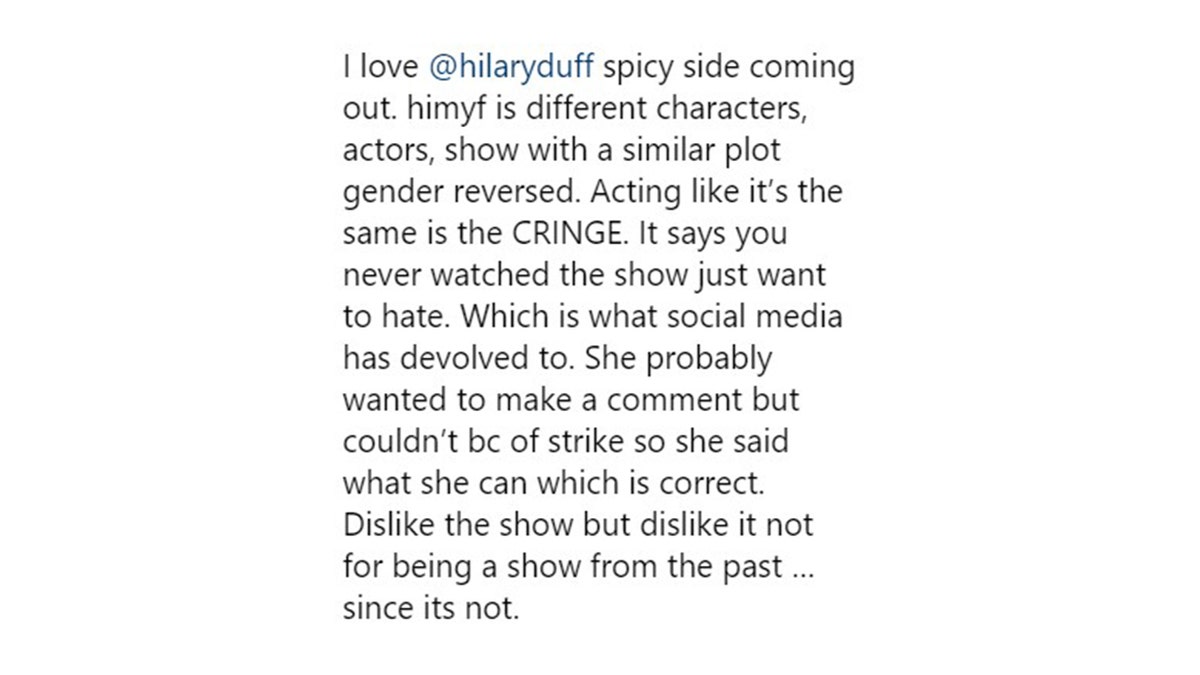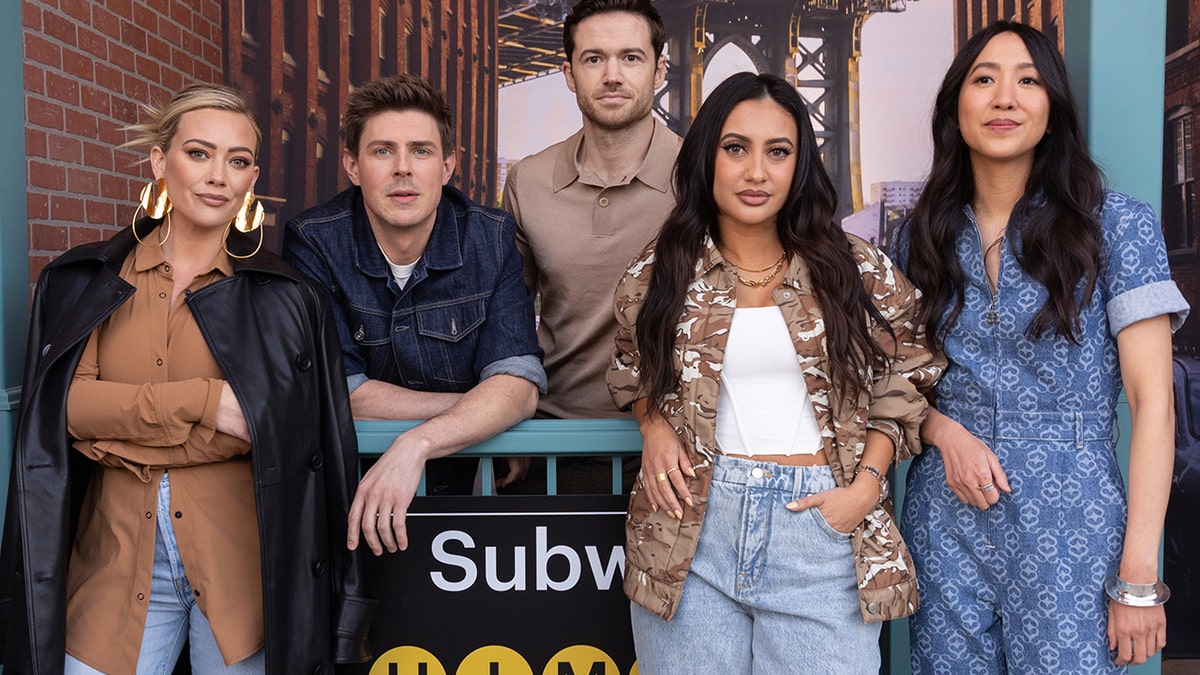 Another simply said "pop off @hilaryduff."
CLICK HERE TO GET THE FOX NEWS APP
"How I Met Your Father" aired on Hulu from January 2022 until July and starred Duff, Christopher Lowell and Kim Cattrall.
It followed a similar format to the original, with Cattrall as the older version of Duff's character narrating the events in flashback. The same had been done in the original with Bob Saget narrating the father's journey.