A Florida judge approved a request to add Brian Laundrie's former attorney Steve Bertolino to a lawsuit against his parents Tuesday.
Joseph Petito and Nichole Schmidt, Gabby's parents, originally filed the lawsuit against Christopher and Roberta Laundrie earlier this year, accusing the couple of knowing that their son murdered Gabby and being aware of the location of her remains but refusing to speak.
The lawsuit also alleges that the parents were attempting to arrange a way for their son to flee the country.
A key aspect at the heart of the lawsuit is a Sept. 14, 2021, statement that Bertolino shared with the media on behalf of the Laundrie parents.
GABBY PETITO PARENTS' ATTORNEY CLAIMS IN COURT FILING THAT ROBERTA LAUNDRIE OFFERED TO LEND SON SHOVEL
Pat Reilly, the lawyer for Petito and Schmidt, has alleged the statement is "outrageous," and the lawsuit alleges that at the time it was made, the Laundries and their lawyer were aware that their son had killed Petito.
Judge Danielle Brewer granted the motion for leave to amend the lawsuit for a second time – allowing the Petito-Schmidt team to add Bertolino to the suit.
"The decision was not unexpected," he told Fox News Digital after the hearing. "This incident, like all others, will work out in the end. One way or the other."
Read the motion (App users go here)
GABBY PETITO'S PARENTS SEEK TO ADD ATTORNEY STEVEN BERTOLINO TO LAWSUIT AGAINST BRIAN LAUNDRIE'S FAMILY
Petito's family last heard from her in the end of August 2021, two weeks after a 911 caller in Utah reported seeing Laundrie hitting her in public.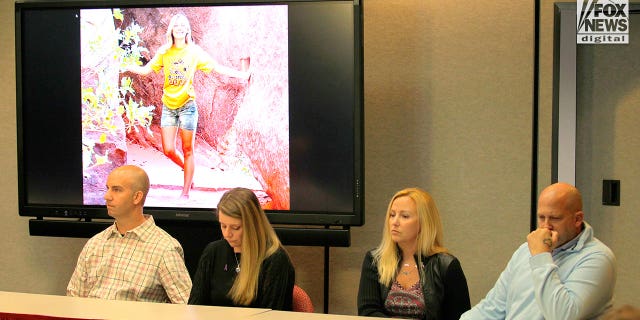 Her last known location was near Jackson, Wyoming, on Aug. 28. On Sept. 1, Laundrie arrived at his parents' house in Florida driving Petito's van.
She was not with him.
Her parents reported her missing on Sept. 11.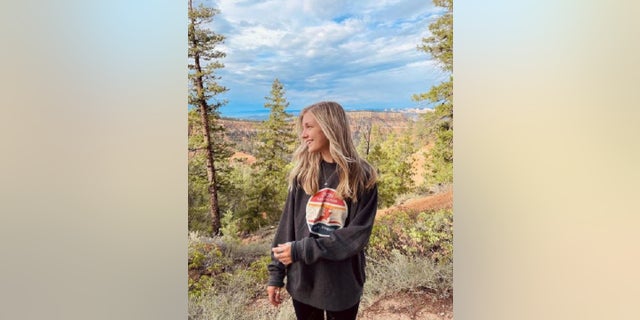 An FBI-led search recovered her body outside Jackson on Sept. 19, and the Teton County coroner ruled that her death was a homicide by manual strangulation and blunt-force trauma to the head and neck.
GABBY PETITO AND BRIAN LAUNDRIE: BOMBSHELL VIDEO EMERGES SHOWING HOURS BEFORE MURDER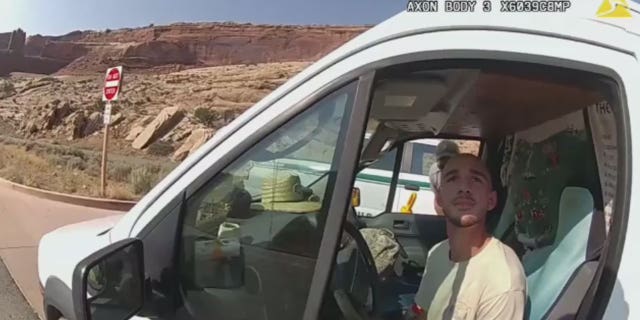 Laundrie had snuck out of his parents' house on Sept. 13 and went to Myakkahatchee Creek Environmental Park, where his remains were found on Oct. 20, 2021 – after weeks of futile searches in a temporarily flooded park. 
Police found him after water levels receded, along with a handwritten confession and a revolver.
The FBI said he died of a self-inflicted gunshot wound.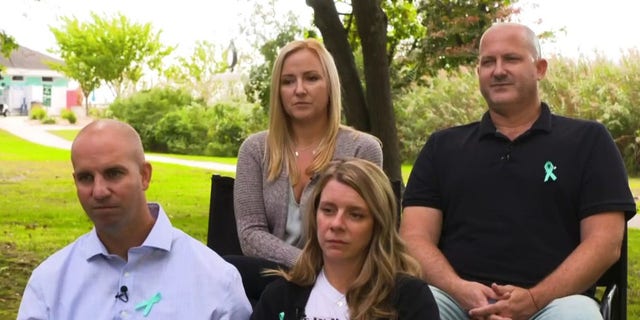 CLICK HERE TO GET THE FOX NEWS APP
The families of Gabby and Brian agreed to a $3 million settlement last year in the Petito family's wrongful death lawsuit against Brian Laundrie's estate.
Gabby's family has also filed a $50 million wrongful death lawsuit against the Moab Police Department, alleging that officers failed to properly handle a 911 call after a witness claimed he saw Brian hitting Gabby and trying to steal her phone just weeks before her death. The lawsuit names the department, two officers who responded to the call and two former leaders.