A Lake Mary, Florida, three-legged black bear known to some as "Tripod," found its way into a screened in patio of a home before raiding the refrigerator and helping itself to three White Claw beverages.
Josaury Faneite Diglio, whose 13-year-old son and the family dog were inside the home when the bear stopped for a visit, provided FOX 35 in Orlando with videos of the encounter.
The video shows the bear limping around on its three legs on the Diglio's driveway before it made its way to the screened-in lanai near the family's swimming pool.
FLORIDA WOMAN SURPRISED BY BEAR OUTSIDE HER DOOR, DOORBELL CAMERA FOOTAGE SHOWS: 'I GOT A SURPRISE'
Tripod then entered the screened-in area and rummaged around a refrigerator fit for a beer keg.
Diglio's son watched from inside the home.
"Oh my God, look at him," the 13-year-old is heard saying on one of the video clips as the bear searched around the bar area. "This is crazy. The reason I'm not there right now, is because there's no food in there."
BLACK BEAR SWIMMING AT CROWDED FLORIDA BEACH SHOCKS BEACHGOERS, VIDEO SHOWS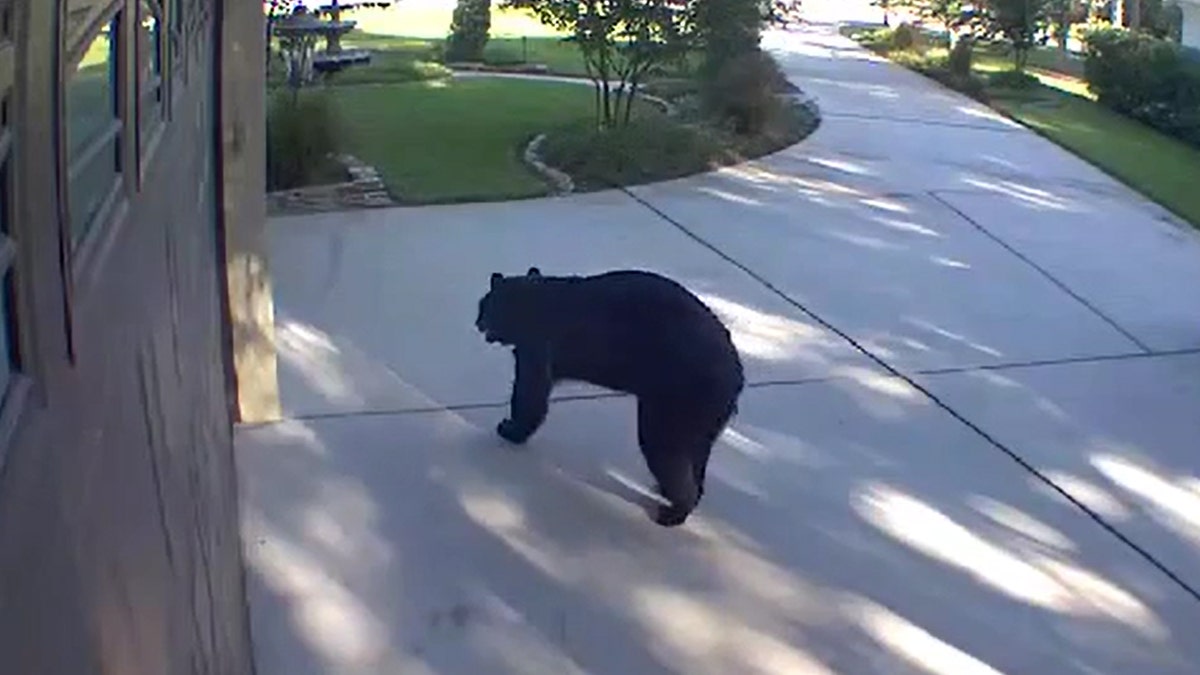 At that point, the bear had already opened the mini refrigerator door.
"If he knows how to open that door, then he knows how to open my house door," Diglio's son said.
BLACK BEAR SPOTTED IN ORLANDO NEIGHBORHOOD KILLED BY CAR: OFFICIALS
The bear then opened the cabinet door, shocking the teenager even more.
When the bear accessed the outdoor refrigerator, Diglio told FOX 35, it helped itself to three of her White Claw hard seltzer beverages.
CLICK HERE TO GET THE FOX NEWS APP
Eventually Tripod walked off, though it was not known where the bear ultimately went.