Iman revealed she always has a reminder of her late husband, music icon David Bowie, close by.
The supermodel opened up about the necklace she was wearing, a thin gold chain with a nameplate that says "David," during an interview with Hoda Kotb and Jenna Bush Hager on "Today." 
She explained a mutual friend of hers and Bowie's made the necklace for her after Bowie's death in 2016, "and I've been wearing it ever since."
"It's part of me, I don't take it off even when I'm showering," she added.
DAVID BOWIE'S WIDOW, IMAN, EXPLAINS WHY SHE'LL NEVER REMARRY: 'MY LOVE LIVES'
Iman and Bowie met in 1990 and married in 1992. The couple had one child together, daughter Alexandria Zahra Jones, 22. Bowie also shared son Duncan Zowie Haywood Jones, 51, with his ex-wife Angie Bowie, whom he was married to from 1970 to 1980.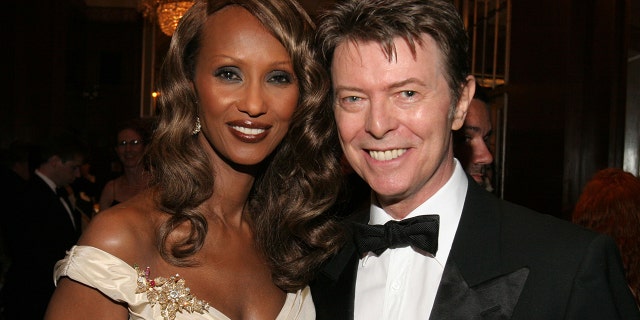 Prior to her marriage with Bowie, Iman was married to Spencer Haywood from 1977 to 1987. They share one daughter, Zulekha Haywood, 44.
On what would have been the "Heroes" singer's 76th birthday this year, Iman posted a tribute to her husband on Instagram.
One of the quotes she shared read, "Your absence is like the sky, spread over everything," and she included the hashtag, #BowieForever."
Another photo was a black-and-white throwback of Bowie, with his birthday, Jan. 8, and the "Bowie Forever" hashtag.
CLICK HERE TO SIGN UP FOR THE ENTERTAINMENT NEWSLETTER
And on Valentine's Day, she shared several posts about her "forever Valentine," including one that simply had the quote, "I still fall for you every day."
On "Today," the Somalia-born supermodel spoke about the posts, saying, "Memories, they are the ones who will sustain us and his memory is all around me all the time." 
"I always say grief does not have [an] expiration date," Iman continued. "It comes, it goes. It changes to other things."
"But memories. If you really hold on to the memories and remember the beautiful things instead of running away from them. [Instead of] 'Oh it's so sad he's not here…' but wasn't it great that he was here, and I was with him."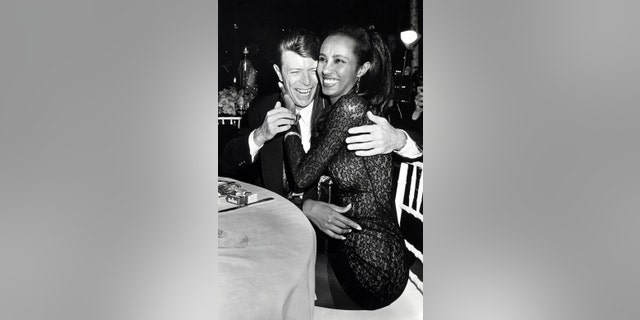 CLICK HERE TO GET THE FOX NEWS APP
Bowie died on Jan. 10, 2016, two days after his 69th birthday. He had been diagnosed 18 months earlier with liver cancer, but the diagnosis was not made public until after his death.