An adventurous Akita-shepherd mix named Storm was caught on camera after she snuck out of her California home, and enjoyed the Metallica concert at the nearby SoFi Stadium.
The pup first garnered attention on social media when a local Los Angeles animal shelter, The Animal Hope & Wellness Foundation, wrote about Storm concluding that the pup was abandoned at the heavy metal concert by its owners.
Concertgoers first spotted the dog sitting in one of the 70,000 seats at the Southern California stadium, where she remained for the entirety of the show.
METALLICA POSTPONES ARIZONA CONCERT AFTER LEAD SINGER JAMES HETFIELD TESTS POSITIVE FOR COVID-19
Thinking she had been intentionally left, the friendly dog was taken to a local shelter and the rescue quickly went to work trying to find a foster home for her.
"Regardless of what people think, no dog should be taken to a rock concert," the shelter wrote in a Facebook post. "It was extremely loud, and that poor pup was definitely scared."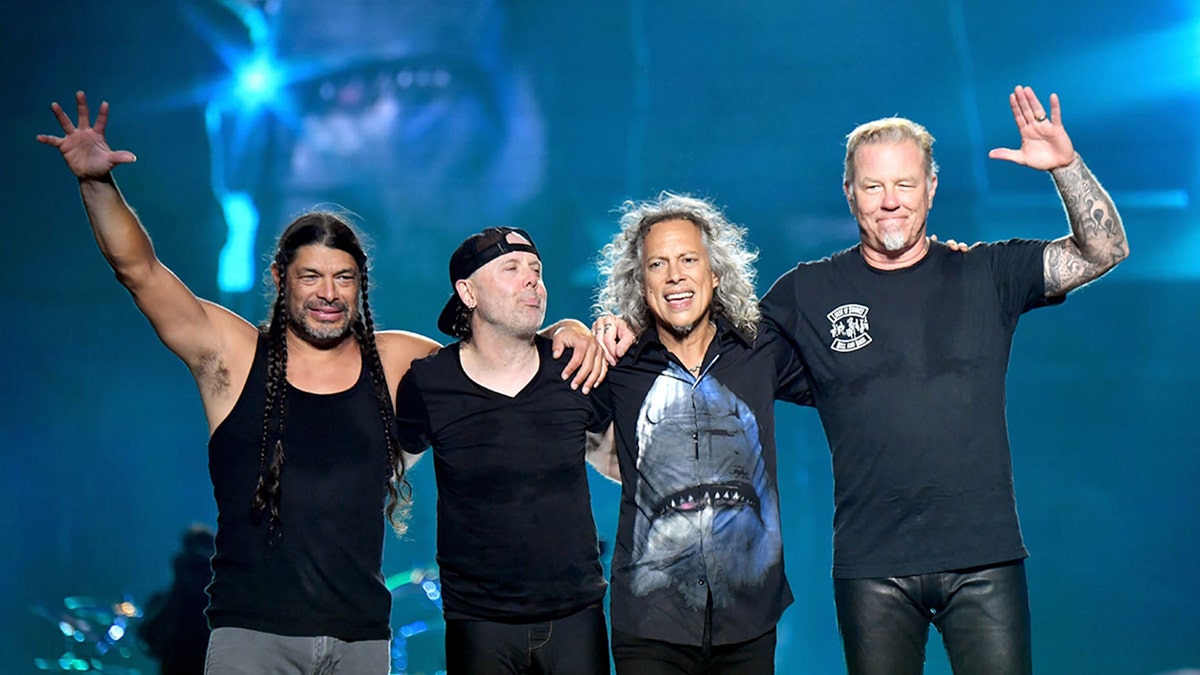 But by the next day, the owners had been located in a home adjacent to the Los Angeles stadium. Along with the rest of the world, the couple had no idea that their rebellious dog had snuck out.
Metallica even paid tribute to their four-legged fan, writing in a social media post about their unusual fan.
"You might have heard we had a four-legged fan join us for #M72LA!" the band wrote in an Instagram post. "Despite reports to the contrary, our friend Storm snuck out of her home adjacent to @SoFiStadium and made her way to the gig all by herself."
PRISCILLA PRESLEY ADDRESSES 10-YEAR AGE GAP, MEETING ELVIS AT 14: 'I NEVER HAD SEX WITH HIM'
The post did not explain how Storm managed to escape, but the band assured fans that she had a lovely time and was returned safely.
"She had a great time listening to her favorite songs, including Barx Æterna, Master Of Puppies, and The Mailman That Never Comes," Metallica wrote.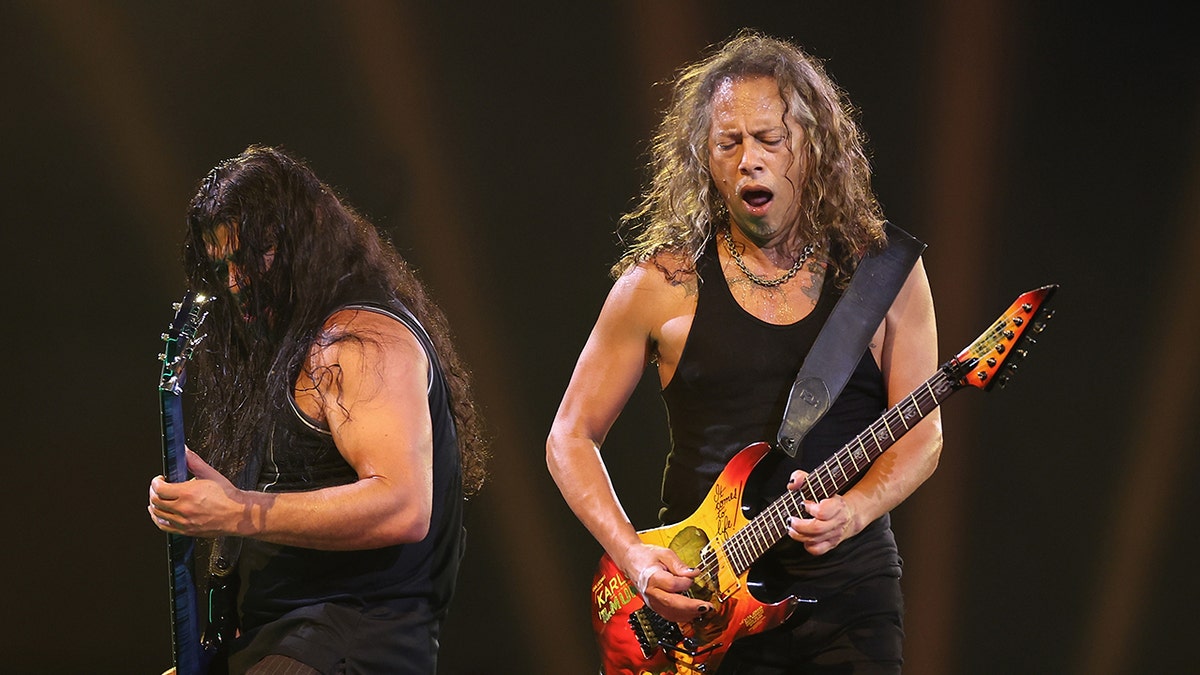 CLICK HERE TO SIGN UP FOR THE ENTERTAINMENT NEWSLETTER
The popular band was quick to remind fans to keep their furry friends at home.
"And in case you were wondering, no. You definitely shouldn't bring your furry friends to the #M72 World Tour. But this dog sure did have her day…" the band wrote.
The replies to the post quickly joined in with dog-related puns. 
CLICK HERE TO GET THE FOX NEWS APP
"Paw Twisted Me?" one fan commented. 
"Of Woof And Man, Doggiebreath and The Call Of Pawtulu must be other favorites of hers too," another wrote.