A Grammy-winning Nashville music producer was shot and killed by police Thursday after allegedly holding his wife and stepdaughter hostage at gunpoint inside their home overnight. 
The Metropolitan Nashville Police Department released partial body camera video showing SWAT officers descending on the home located on Summit Run Place in the Hermitage neighborhood that afternoon after the wife and stepdaughter already managed to escape the residence to a police precinct to report what allegedly happened. 
Mark J. Capps, 54, was wanted on arrest warrants issued just before 2 p.m. charging two counts of aggravated kidnapping and two counts of aggravated assault for holding his 60-year-old wife and his 23-year-old stepdaughter in the home at gunpoint during the night, Metropolitan Nashville Police Department spokesman Don Aaron said in a critical incident update video. 
The victims claimed Capps awakened them at 3 a.m., gathered them in the living room at gunpoint of their home, and refused to allow them to leave. They said Capps repeatedly pointed a pistol at them and told them multiple times that if they attempted to call anyone, he would kill them and would kill any police who showed up at the house, Aaron said. 
PORTLAND ARSON SUSPECT CHARGED FOR HISTORIC CHURCH FIRE LEAVING 1905 HOUSE OF WORSHIP MARKED FOR DEMOLITION 
The victims said Capps ultimately fell asleep, giving them the opportunity to flee the home with their pets. "They drove to the Hermitage precinct and told officers what Capps had done and that they were in fear of him," Aaron added. "SWAT officers had been made aware of the case due to Capps having access to guns and his violent actions overnight."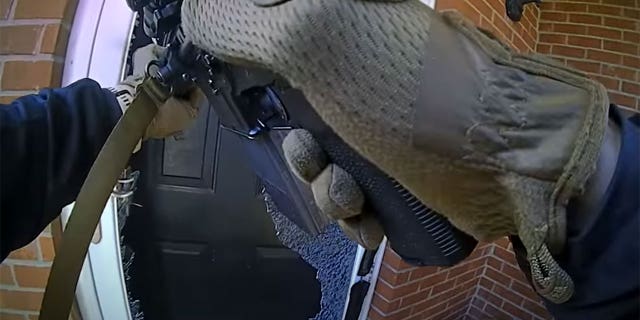 As three SWAT members attempted to begin work outside the home, "Capps opened the front door with pistol in hand," Aaron said. 
SWAT Officer Kendall Coon, a 14-year Metropolitan Nashville Police Department veteran, yelled at Capps to show his hands. Coon deemed that Capps' movements "posed an immediate imminent threat and fired," Aaron said. Capps died at the scene.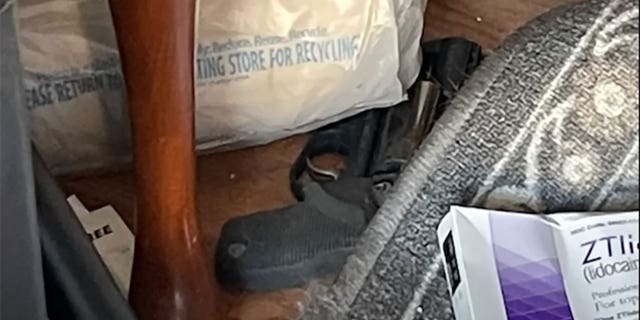 The body camera footage shows a SWAT officer firing through the exterior glass front door, causing it to shatter, before opening the front door and going inside. 
Police also shared a screengrab bodycam video of Capps' pistol recovered from the scene.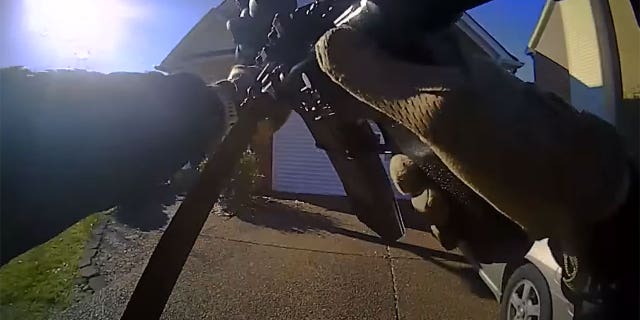 According to Capps' website, he was a multi-platinum, four-time Grammy award-winning engineer/mixer/producer who worked with artists including The Chicks, Neil Diamond, Amy Grant, Michael W. Smith, Brooks & Dunn and Barry Manilow. 
"The Tennessee Bureau of Investigation and this department conduct thorough use of force investigations," Aaron said. "This investigation is at the early stages and will take time to complete. In the coming days, the TBI and the Davidson County District Attorney's Office will continue to investigate and analyze this incident. By policy, the MNPD will also be conducting an administrative review of the tactics and interaction you have just seen to ensure that they meet the high standard expected of our officers."