Pat Sajak is once again being called out for creating an awkward moment with a "Wheel of Fortune" contestant.
In an episode that aired last week, Sajak was speaking with a contestant named Ashley about her fear of fish, and he eventually took things a step further by actually presenting her with a fake fish.
The conversation started during the interview segment of the show, when the host approached Ashley he said, "You don't like fish. You don't like to eat them, you don't like to swim with them?"
She adamantly replied, "Nothing, nothing at all. If they're on a plate or in the water, I don't want to be near them."
'WHEEL OF FORTUNE' FAILS: CONTESTANTS WHO TOTALLY BLEW IT
Sajak asked if something happened when she was a child to bring on this fear, and she genuinely seemed like she didn't want to discuss the matter further.
"It's a long story, Pat, we don't have time," she told him firmly while still laughing a bit.
'WHEEL OF FORTUNE' CONTESTANT'S 'SNEAKY' MOVE ALMOST LOST HIM GRAND PRIZE
At the end of the show, Ashley had scored the most money out of the group, which meant that she got to move on to the special bonus round and try for a bigger prize.
As the "Wheel of Fortune" host moved over to congratulate her, he first turned to another contestant and said, "I have to go congratulate Ashley, can you do me a favor? I don't want her to see this, just hold onto this."
He produced a fake fish from his pocket and handed it to the contestant, causing Ashley to turn away and groan, putting her face in her hand.
"Ashley, you all right?" Sajak asked her, grabbing her arm.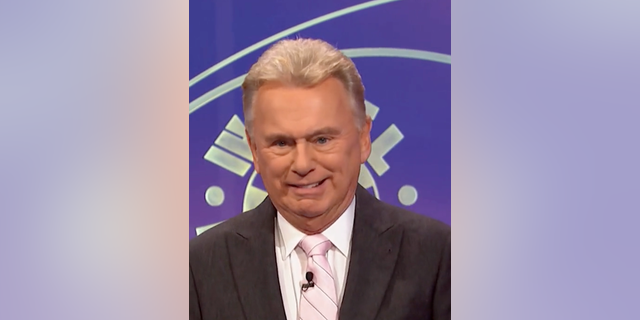 She laughed along, but still wouldn't look at the fake fish.
"You'll forgive me for that, won't you?" he asked.
"I might," she responded quietly.
'WHEEL OF FORTUNE' CONTESTANT BLASTS PAT SAJAK FOR PUZZLE MISHAP
Despite the bizarre moment, Ashley went on to solve the final puzzle, winning a total of $63,000.
The exchange got a variety of reactions on social media, with one person simply stating, "Pat is shady" with a laughing emoji.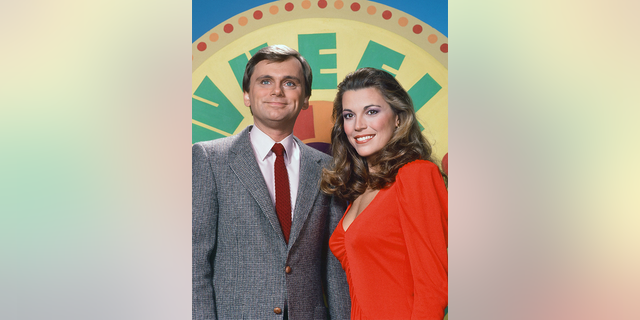 "Naughty Pat," another person wrote.
One fan commented, "I've watched wheel of Fortune on a daily basis for most of my life. Tonight's episode was just so wild. The fake fish thing at the end…never have I ever seen Pat pull these kinds of shenanigans. And you know he likes to be the funny guy."
CLICK HERE TO SIGN UP FOR THE ENTERTAINMENT NEWSLETTER
This isn't the first time in recent memory that the legendary game show host has been called out for making things a bit uncomfortable. During an episode last week, he made things a bit awkward by pulling on a man's beard.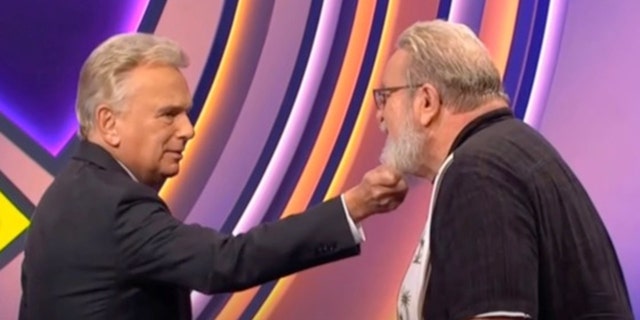 That contestant, a man named Greg, plays Santa Claus during the holidays, and he mentioned that he'd grown out a real beard instead of wearing a fake one.
"It made all the difference in the world," he said of the beard, and added that children often ask if they can pull on his facial hair to see if he's the "real Santa."
CLICK HERE TO GET THE FOX NEWS APP
Sajak asked if he, too, could give the beard a tug, then walked over and did just that.
"Oh! I've never done that," he exclaimed. "And I will never do it again."