A "Wheel of Fortune" contestant made a risky move during the bonus round.
During Wednesday's episode, a game show player named Bradley snuck in a special message before solving the puzzle.
The phrase on the letter board spelled out "HAPP_  T_  HEAR THAT," with only two letters missing from the puzzle.
"Now, don't tense up, you have only 10 seconds to do this, not 11, 10. Good luck," longtime game show host Pat Sajak suggested.
'WHEEL OF FORTUNE' CONTESTANT BLASTED BY OUTRAGED FANS AFTER LOSING MILLION-DOLLAR PRIZE
Within 10 seconds, the "Wheel of Fortune" contestant decided to give a special shoutout to his loved ones before solving the phrase.
"Sino, Kalani, Shiloh, Daddy loves you… Happy to hear that," Bradley proudly shouted.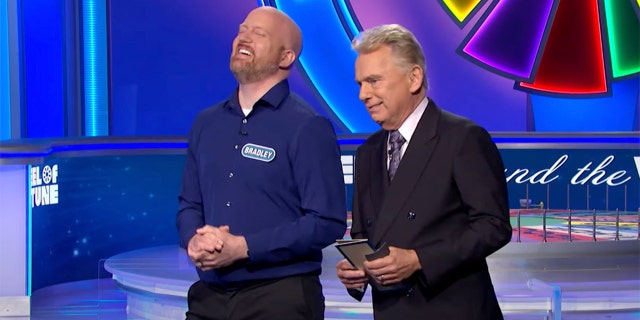 "Yeah, that's it! Pretty sneaky," Sajak said to the game player.
'WHEEL OF FORTUNE' CONTESTANT BLASTS PAT SAJAK FOR PUZZLE MISHAP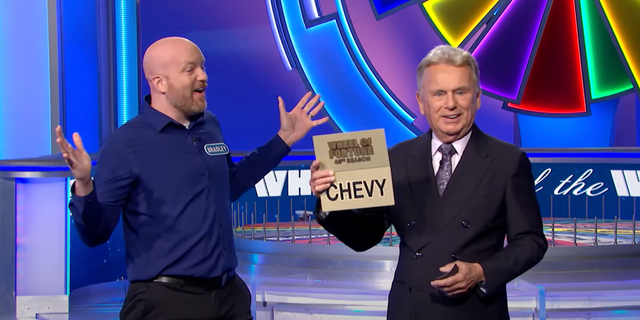 "What if in the middle of your greeting, the buzzer went off?" he continued to question.
Bradley didn't appear to mind, since his bonus round prize was a brand-new car.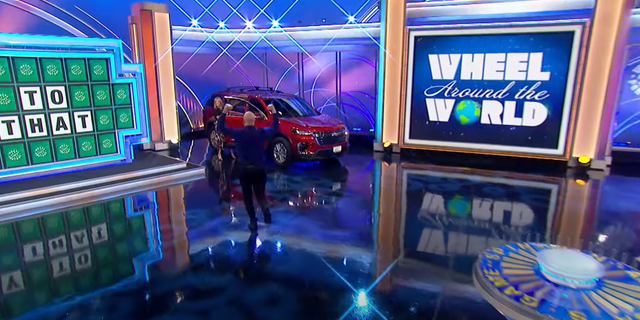 The contestant was ecstatic as he was seen enthusiastically clapping and running to his shiny new prize, a red Chevy SUV.
"Wheel of Fortune" co-host Vanna White opened the car door for Bradley and made a gesture for him to test out the passenger seat.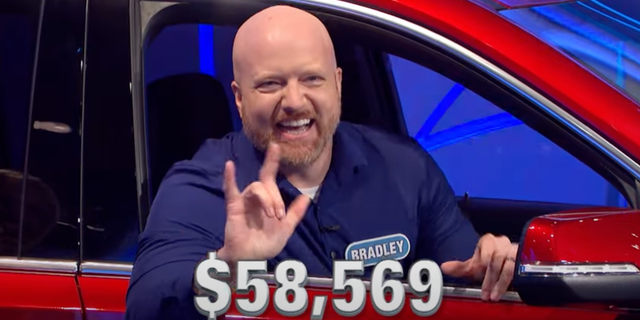 After White closed the car door behind him and patted Bradley on the arm, Sajak announced that the winning player would be taking home $58,569.
"That's the way to go out."
Bradley was all smiles as he waved excitedly out the car window.
The "Wheel of Fortune" Twitter account shared the viral moment with the caption, "Bradley's answer isn't what you're expecting," with an eyeball emoji.
Fans were quick to react to Bradley's bold move before solving the puzzle.
"Gutsy move. 10 seconds isn't all that long," one Twitter user wrote.
'WHEEL OF FORTUNE' FAILS: CONTESTANTS WHO TOTALLY BLEW IT
Another fan noted, "That wouldn't have count a few years ago."
Others applauded the "Wheel of Fortune" player for his major win.
"Congratulations to Bradley Rose," a fan tweeted with thumbs up and clapping emojis.
"Wheel of Fortune" contestants continue to make quite an impression on their fans.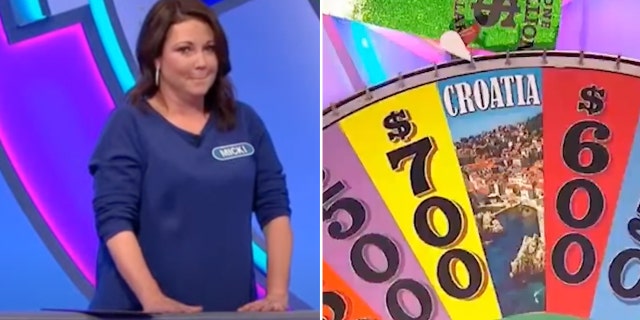 Earlier this week, fans appeared outraged as a game show player lost her chance to win a million-dollar prize and a European vacation.
CLICK HERE TO SIGN UP FOR OUR ENTERTAINMENT NEWSLETTER
During an episode of the beloved game show, a player from Louisiana named Micki guessed the puzzle letter incorrectly, causing major disappointment among fans.
Micki was three letters away from winning not only the million-dollar wedge but also a trip to Croatia.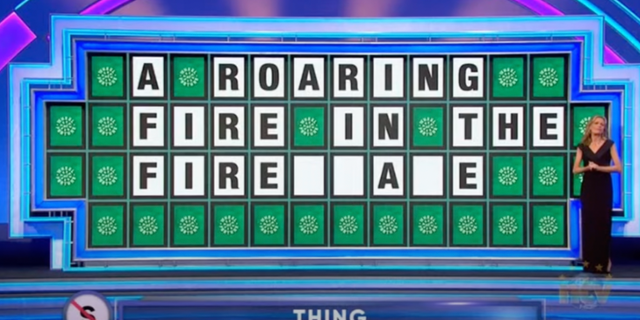 The puzzle for the category "Thing" on the board read "A ROARING FIRE IN THE FIRE _ _ A _ E."
After Sajak asked what letter the contestant wanted, she nervously replied with the letter "S."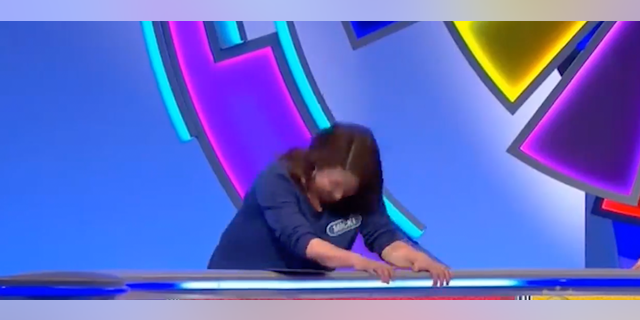 Micki appeared defeated after the buzzer sounded, signaling her guess was incorrect. The audience members were also heard groaning in the background over her letter choice.
Sajak replied, "You got the reaction, no 'S,' I'm sorry."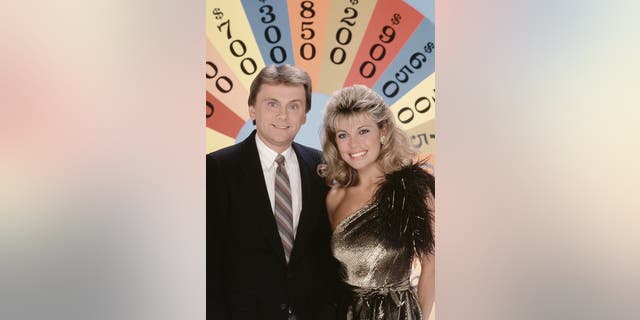 "Wheel of Fortune" fans were quick to slam the mistake on Twitter after the episode.
"Getting angry at Wheel of Fortune. Just another Friday night," one annoyed fan wrote.
CLICK HERE TO GET THE FOX NEWS APP
The popular game show premiered on television in 1975, and Sajak started hosting it in 1981. Co-host White joined Sajak in 1982.