"Vanderpump Rules" star Raquel Leviss broke her silence following her affair with co-star Tom Sandoval.
Leviss apologized to Sandoval's now-ex-girlfriend, Ariana Madix, and explained that she's addicted to "being and feeling loved" in her first public comments since the news broke.
"I want to apologize for my actions and my choices foremost to Ariana, and to my friends and the fans so invested in our relationships," she said in a statement via social media. "There is no excuse, I am not a victim and I must own my actions and I deeply regret hurting Ariana."
"I am reflecting on my choices, speaking to a counselor and I am learning things about myself such as my patterns of codependency and addiction to being and feeling loved," she continued. "I have sought emotional validation through intimate connections that are not healthy without regard for my own well-being, sometimes negatively affecting others and often prioritizing the intimate connection over my friendships. I am taking steps to understand my behavior and make healthier choices."
TOM SANDOVAL SAYS HE'S SORRY FOR EVERYTHING AMID RUMORS OF RAQUEL LEVISS AFFAIR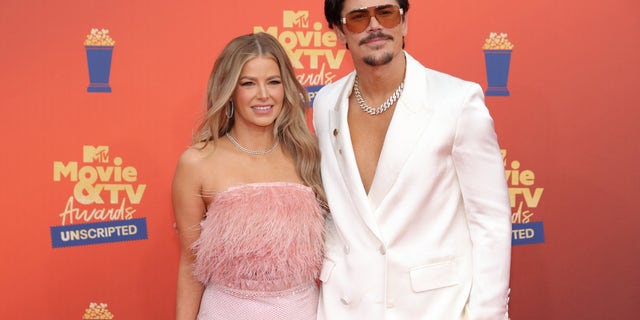 Sandoval shared his own apology to Madix via his Instagram.
"I want to first and foremost apologize to everyone I've hurt through this process," he said. "Most of all, I want to apologize to Ariana. I made mistakes, I was selfish, and made reckless decisions that hurt somebody I love. No one deserves to feel that pain so traumatically and publicly."
He added, "I can only imagine how devastating this has been for Ariana and everyone around us. I feel really horrible about that. My biggest regret is that I dishonored Ariana. I never meant to disappoint so many people, including our loving families and friends."
Last week, Madix allegedly discovered inappropriate text messages between Sandoval and Leviss. Madix called off the relationship immediately.
"They had been having problems for a while, but this was the final straw for Ariana," an insider told People magazine. "She put up with a lot over the years, but she won't sit back and be disrespected this way."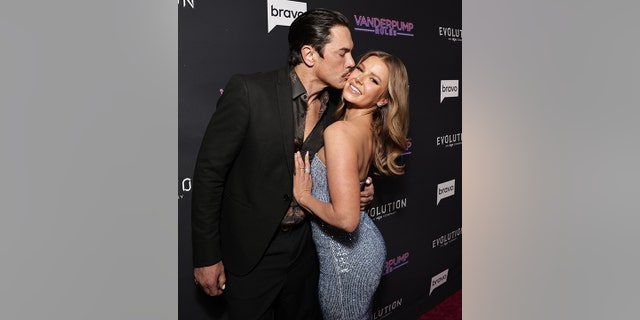 'VANDERPUMP RULES' AFFAIR: 7 TIMES CHEATING SCANDALS ROCKED REALITY TV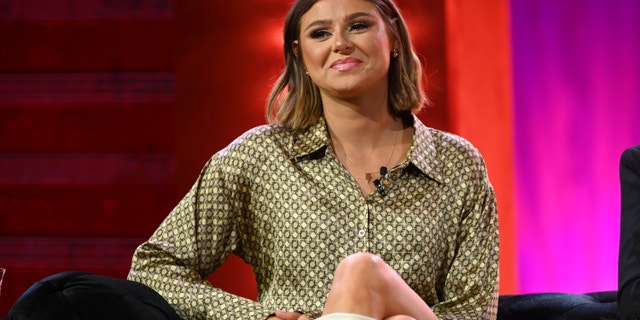 Leviss and Sandoval began seeing each other secretly since "last summer," according to Page Six, and had sleepovers at the home he shared with Madix in the San Fernando Valley when "Ariana's been out of town."
The same day news of the affair broke, Leviss appeared on "Watch What Happens Live with Andy Cohen" alongside "Vanderpump Rules" co-star Scheana Shay. After the interview, Leviss told Shay about the relationship – who responded by allegedly punching the reality star in the face.
Leviss requested a temporary restraining order against Shay on Feb. 7 at Los Angeles Superior Court, Fox News Digital confirms. A hearing will be held regarding the matter on March 29.
It's not immediately clear if the temporary restraining order is tied to the alleged physical altercation.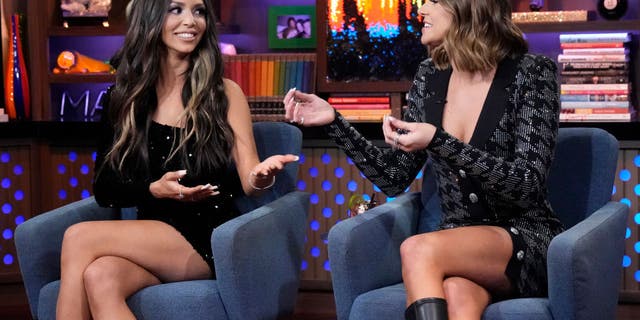 CLICK HERE TO SIGN UP FOR THE ENTERTAINMENT NEWSLETTER
Madix and Sandoval have both been a part of the "Vanderpump Rules" TV show since the early seasons. It's unknown when the two first began dating, but the former couple first confirmed their relationship during the season 2 reunion in 2014.
Madix and Sandoval have been together since then and lived together before calling it quits over the cheating scandal.
A source told Fox News Digital the two are currently still living together in the same house for the time being.
CLICK HERE TO GET THE FOX NEWS APP
Fox News Digital's Tracy Wright contributed to this report.