The U.S. has announced fresh sanctions against the private Russian military company the Wagner Group, as well as adding a "transnational criminal organization" designation to the group. 
"Last month, the Department of Commerce designated Wagner as a military end user, which means we expanded the entity listing of Wagner to ensure that it cannot access equipment anywhere in the world based on U.S. technology or production equipment," NSC Coordinator for Strategic Communication John Kirby told reporters at a press briefing on Friday. "Today, we are announcing additional actions that we are taking to help Ukraine defend itself against Russian invasion forces."
"First, the Department of Treasury will be designating Wagner as a significant transnational criminal organization under executive order 13581 as amended," Kirby continued. "In coordination with this designation, we will also impose additional sanctions next week against Wagner and its support network across multiple continents."
Kirby stressed the need to go after the group as Russian President Vladimir Putin is "increasingly turning" to the group, which has created tensions between Wagner and the Russian Ministry of Defense as Wagner continues to develop into "a rival power center to the Russian military." 
RUSSIA'S NUCLEAR AGENCY HELPS MILITARY SIDESTEP SANCTIONS: REPORT
The Wagner Group has operated across several regions, including the Middle East, Africa and Venezuela, and has long caused "no end of problems for U.S. policymakers." 
Since its inception in 2014, the group has been considered a proxy group of the Russian state abroad, according to the Center for Strategic and International Studies (CSIS). The group rose to prominence during the Russian invasion of Ukraine. 
US SENDING ANOTHER $2.5 BILLION IN MILITARY AID TO UKRAINE
The group currently has approximately 50,000 personnel deployed to Ukraine, including 10,000 contractors and 40,000 convicts, Kirby reported.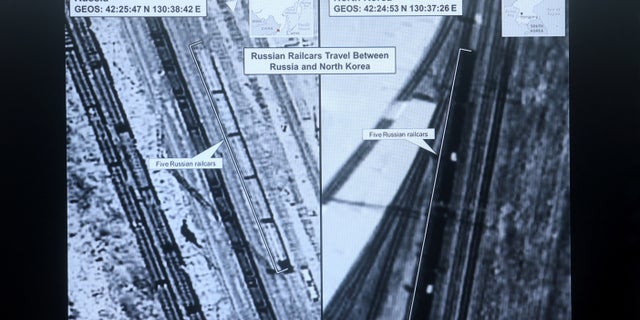 Wagner has increasingly leaned on recruitment from prisons, which often include trained military veterans. U.S. intelligence indicates that the Russian Defense Ministry has "reservations" about Wagner's recruiting methods, but the group will continue to find fresh troops in prisons. 
RUSSIA'S FSB LAUNCHES CRIMINAL CASE AGAINST AMERICAN SUSPECTED OF ESPIONAGE
The sanctions, while welcome, might be too late as the group continues to amass power from the already strong position it has created, according to Rebekah Koffler, president of Doctrine & Strategy Consulting and a former DIA intelligence officer.
"The longer the war goes, the more creative destruction can be expected from Russia and more bloodshed. There's no magic bullet. The best way to prevent this was to not allow this to happen in the first place, by developing a deterrence posture and treating the Russia threat seriously," Koffler told Fox News Digital.
"Short of deploying U.S. and NATO forces into the theater — and risking a nuclear conflict — there's no other way at this point to stop Putin, the Wagner Group and the forming of the global pariah partnership between Russia, China, Iran and North Korea," she explained.
Kirby also revealed that North Korea has supplied infantry rockets and missiles to Russia for Wagner's use. The National Security Council (NSC) on Friday released images showing an initial missile delivery on Nov. 19, 2022.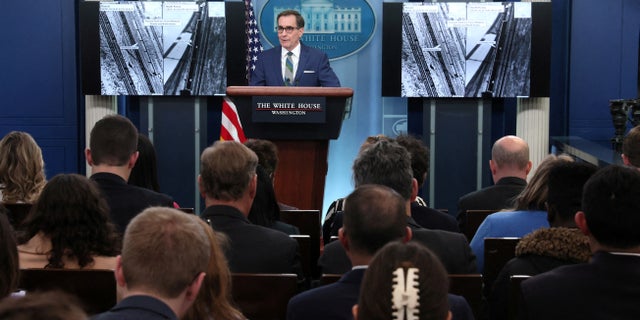 The deliveries have not "changed battlefield dynamics in Ukraine," but the NSC expects the deliveries will continue. 
Kirby ended his time at the podium by underscoring U.S. support for Ukrainian President Volodymyr Zelenskyy to "determine what victory looks like." 
CLICK HERE TO GET THE FOX NEWS APP
"What we've said is we're going to continue to help them defend themselves, defend their sovereignty, win back their territory as they should, as they must, and to defend their citizens and their infrastructure," Kirby said. 
Fox News Digital's Danielle Wallace contributed to this report.