Tori Spelling famously received only a fraction of father Aaron Spelling's massive fortune, and her estranged husband, Dean McDermott, believes that she's been wronged.
Aaron Spelling, a legendary Hollywood producer, left $800,000 to Tori and her brother, leaving the bulk of his estate, worth an estimated $500 million, to wife Candy Spelling. According to McDermott, Candy hasn't helped Tori or her children despite their financial struggles.
"It's your daughter," McDermott said in an interview with DailyMail.com. "It's your flesh and blood, and it's your grandbabies. And for someone who is so blessed to have so much, it would be really nice for her to share with her daughter."
DEAN MCDERMOTT BLAMES TORI SPELLING SPLIT ON HIS DRUNKEN RAGES, HER CHOICE TO HAVE BARN ANIMALS IN BEDROOM
He continued, "As I have said to Candy, I don't want any of it [for myself]. I'm not interested. I would just like it if, as a mother, you would reach out and help your daughter and your son, Randy, who is a beautiful guy, he's such an amazing man. He's a life coach and doing wonderful things."
"These are wonderful kids. These are both wonderful kids that came from privilege and deserve to be happy and to share in that, in my opinion."
Aaron died on June 23, 2006, just over a month after Tori married McDermott. At the time, he said neither he nor Tori had a hugely significant amount of money, and he said the relatively small inheritance "was a financial pressure for us because we were starting out in our relationship and neither one of us brought a lot to the table."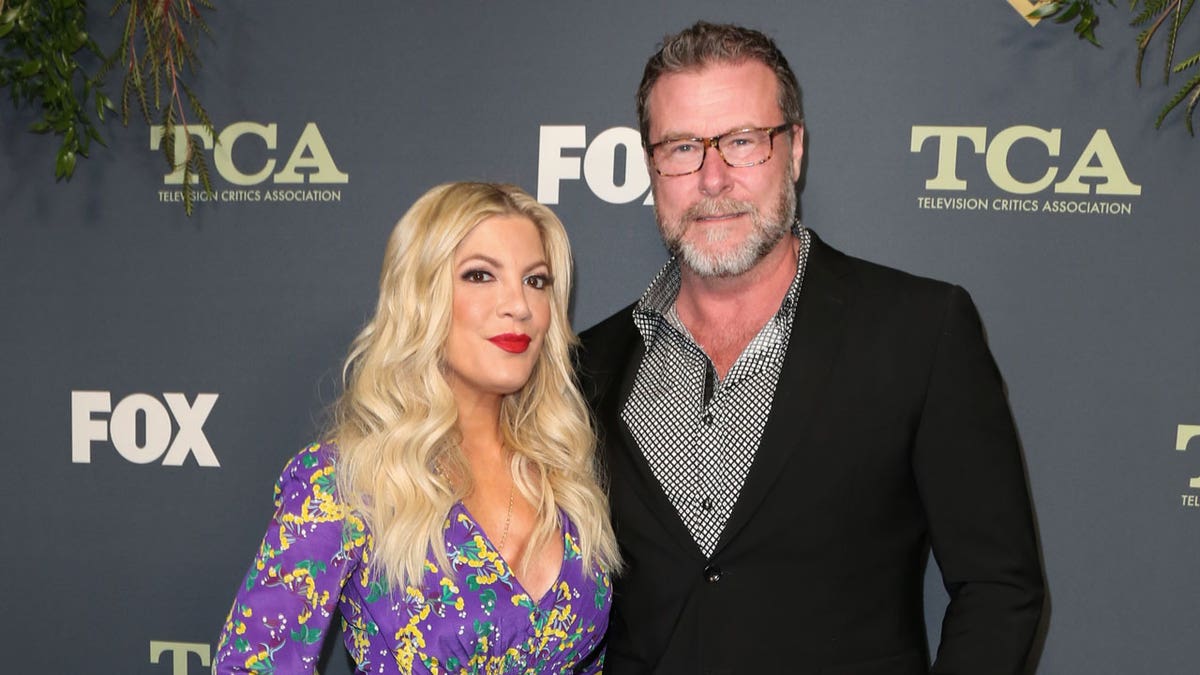 He added, "But with that said, Tori wasn't expecting anything. She's always looked at it as it's her father's money and he can do with it as he wishes. She's always maintained that."
Aaron is known as one of the most successful television producers of all time. He produced shows like "Charlie's Angels," "Dynasty" and "Beverly Hills, 90210," which starred Tori. Because of this, Tori grew up massively wealthy.
When she was 17, she landed the role on the iconic series. She admitted in her 2008 memoir, "sTori Telling," that she got the role "from my dad." She went on to explain that even though he was responsible for her being cast on the show, she became financially independent after she began working.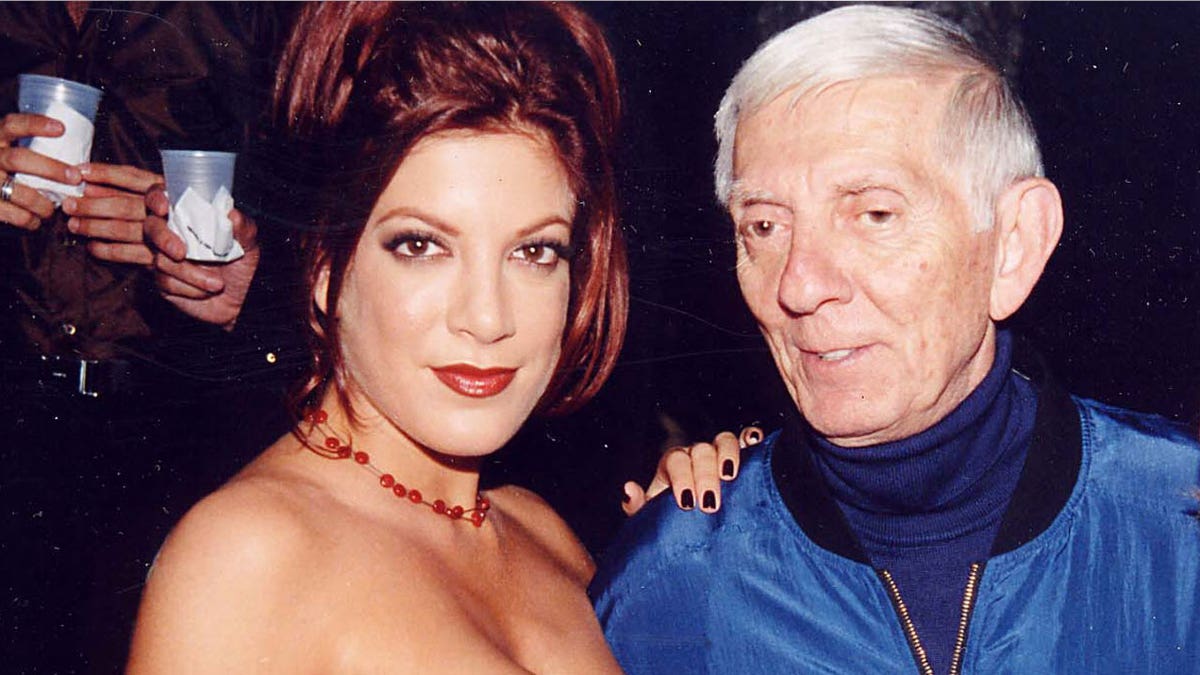 "I had a hit TV series, so I didn't really need [my parents] for anything," Tori wrote in an excerpt shared by "Good Morning America."
TORI SPELLING REVEALS SHE'S BEEN HOSPITALIZED FOR 4 DAYS, SAYS SHE'S 'SO PROUD OF MY STRONG, BRAVE KIDS'
But after the show ended in 2000, "bad shopping habits" contributed to hundreds of thousands of dollars in credit card debt.
"In all honesty, I grew up a certain way. I never had to worry about money … that was my reality," she said.
Still, Tori "refused" to go to her father for money, saying that she'd "rather be bankrupt" than become "the little rich girl" that the public believed her to be. Instead, she began working as much as she could. But in the six years between the end of her hit show and her father's death, she had time to digest that she wouldn't be inheriting millions from her father. She wrote about how they'd talked to her about it well before he died.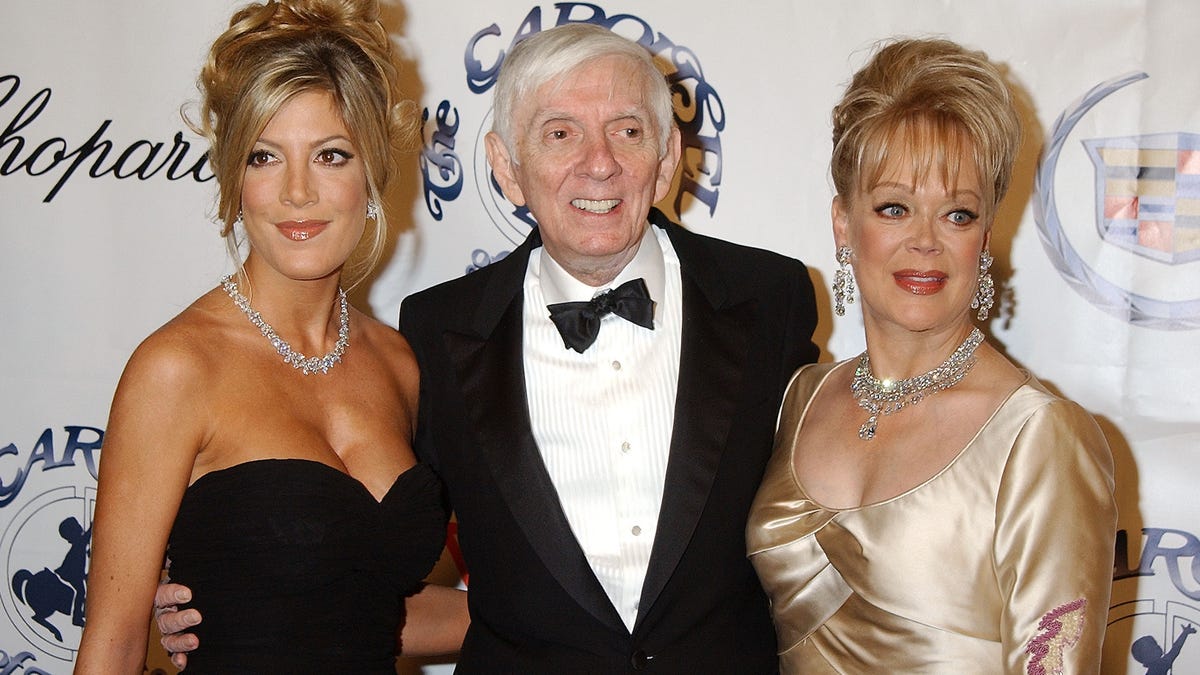 "It was a hard conversation to have with him," she said. "I didn't want him to think that I was asking him for the money or even talking about something so morbid as when he would pass. But I thought it was a conversation I needed to have … for myself and for my brother. We had lunch, and he said, 'You're going to be OK. I made sure. You're getting just under a million.'"
She continued, "I think part of me, in the back of my head, maybe hoped it would be different? But I hated myself for hoping it would be different because I didn't want to take advantage, I didn't want to be that girl who needed, or wanted, my dad's money."
Candy has implied that if Tori received a more sizable inheritance, she would have blown through it because of her admittedly bad spending habits.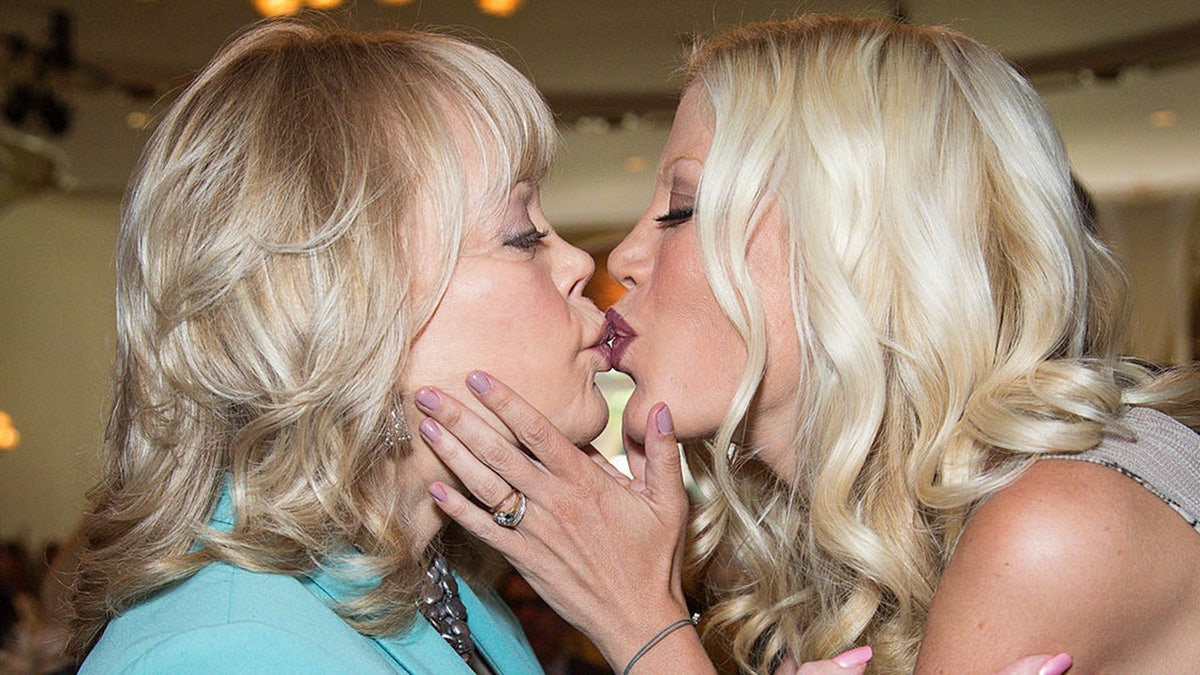 In a 2014 conversation with the New York Times, she said Tori "would close a store and drop $50,000 to $60,000. I never did anything like that. She just went crazy."
The mother and daughter have both confessed numerous times over the years that they've never been especially close, and they've been estranged at times. As McDermott said in his Daily Mail interview, Candy doesn't have much to do with the couple's five children either.
"I think the real shame is for her to miss out on these wonderful children because they are really beautiful children," he said. "They're very gifted and special."
LIKE WHAT YOU'RE READING? CLICK HERE FOR MORE ENTERTAINMENT NEWS
He spent time this past summer in rehab to deal with alcohol addiction, and after rehab, he moved into a sober living home, where he still lives. During that time, Tori and the former couple's five children had an eventful summer, making numerous moves and sparking rumors about the family's troubled finances.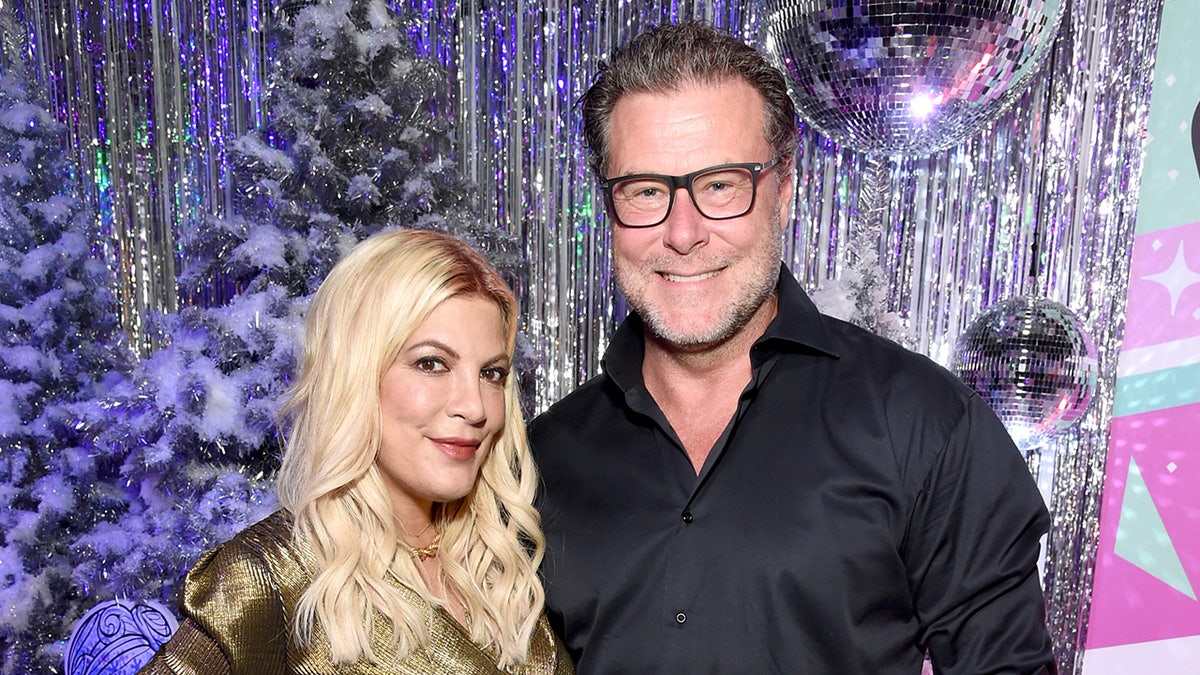 In May, Tori wrote on Instagram that the house her family had rented for years had an "extreme mold" problem. She said the mold had been making her children ill, so she planned to move out of the home. In August, she shared photos of her and her children living in an RV.
Without going into details, McDermott told the Daily Mail that Tori had single-handedly resolved the situation, saying, "Tori's very resourceful. She's a survivor. She always lands on her feet … she is one of the hardest-working people I've ever met."
CLICK HERE TO SIGN UP FOR THE ENTERTAINMENT NEWSLETTER
He specifically noted that Candy did not help her.
Candy has said that she plans to pass some of the family fortune onto her grandchildren, telling People in 2009, "Someday my grandchildren will know who I am because of the trust funds I've set up, but I would like to be part of their lives now."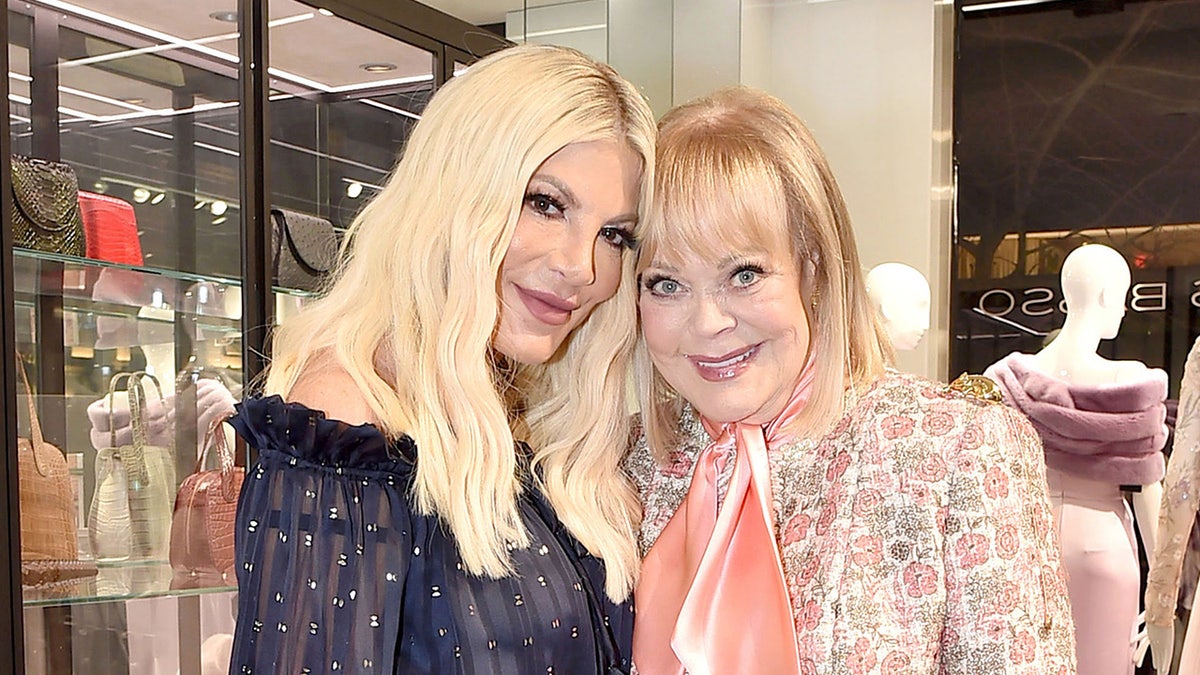 One thing Tori's children won't receive is the Spelling Manor, also known as simply The Manor. This historical property was previously owned by singer Bing Crosby, but when the family purchased it, Crosby's original mansion was torn down and construction began on what became, for a time, Los Angeles' largest home.
Situated on about 4.5 acres in the Holmby Hills neighborhood in Bel Air, just down the street from the Playboy Mansion, the Spelling home is more than 56,000 square feet – bigger than both the Taj Mahal and the White House, according to Architectural Digest. It contains 123 rooms, and according to Forbes, during her time there, Candy "customized the sprawling residence with a range of personalized amenity rooms, including a flower cutting room, a film editing area behind the screen of the home's movie theater and a wine and cheese room outfitted with Parisian-cafe style tables and chairs."
CLICK HERE TO GET THE FOX NEWS APP
In 2009, Candy listed the home for $165 million, and in 2011, she sold it for $85 million to Petra Ecclestone, daughter of Formula One billionaire Bernie Ecclestone. The Los Angeles Times wrote that Ecclestone paid for the mansion in cash.