Samantha Power, the U.S. Agency for International Development (USAID) administrator, has repeatedly met with influential liberal foundations while serving in the role, documents show.
According to nearly 700 pages of internal calendar entries obtained by Fox News Digital, Power met with George Soros' Open Society Foundations at least two times, the Bill and Melinda Gates Foundation at least five times, and held meetings with several other powerful groups like the Ford and Rockefeller foundations. 
Power's intimate association with the entities exemplifies how the Biden administration, its officials, and agencies keep close contact with left-wing outside groups and lean on them for potential advice and recommendations. Other liberal groups backed by millions of dollars from megadonors like Soros maintain close links to the administration and have boasted of executing domestic policy proposals. 
During the meetings, Power, who oversees an independent government agency tasked with international development and humanitarian efforts, frequently met with high-level individuals within the grant-making foundations, each of which pushes massive sums of money internationally in addition to their expansive domestic funding of progressive causes and initiatives. 
SOROS-BACKED POLICY GROUP NOTCHES VICTORY WITH BIDEN'S TRANSGENDER TITLE IX RULES
Power's calendar entries reveal she participated in at least two meetings with the Open Society Foundations, which is involved in more than 120 countries worldwide. Soros' foundations provide "grant-making, research, advocacy, impact investment, and strategic litigation to support the growth of inclusive and vibrant democracies," according to its website.
The first schedule entry involving Soros' foundation, from September 29, 2021, shows Power held a virtual meeting with its president Mark Malloch Brown. Nearly two months later, on November 19, 2021, Power's schedule shows an "OSF Conversation" at the "OSF Offices" in Brussels.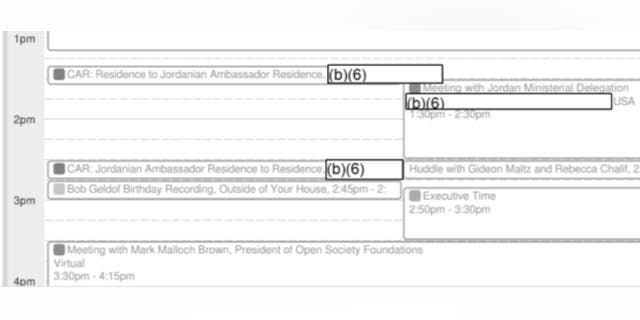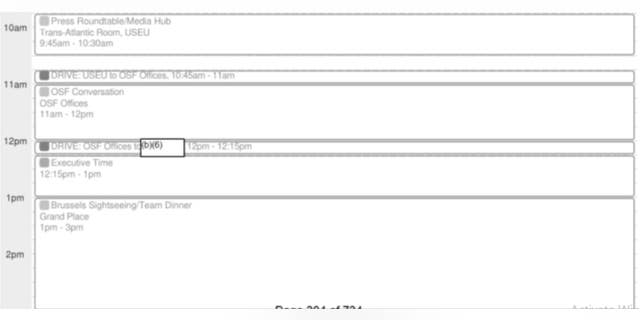 Power partook in at least five meetings with the Bill and Melinda Gates Foundation, which funded work in 141 counties last year, its website states.
Power's schedule shows that at least three of the discussions were with Melinda Gates, including a meeting on September 21, 2021, a World Bank dinner on April 22, 2022, and an August 20, 2022, phone call. The other two sessions were with the foundation's CEO Mark Suzman on May 19, 2021, and January 11, 2022.
ENVIRONMENTAL GROUPS PLAY KEY ROLE IN BIDEN ADMIN FOREIGN POLICY, EMAILS SHOW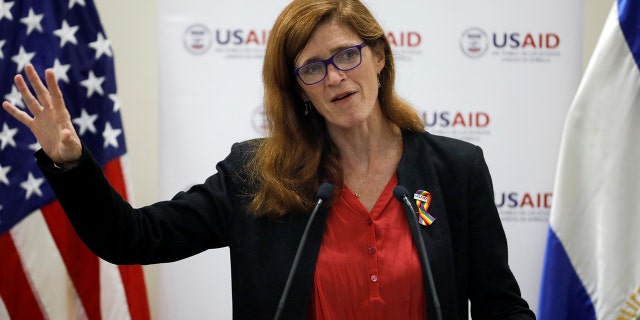 Additionally, the USAID administrator participated in an April 2022 meeting with the Rockefeller Foundation, which maintains offices in Thailand, Italy, and Kenya outside of its Washington, D.C., and New York City locations. The foundation has also worked with China for more than 100 years. Her schedule shows she also fielded a call with Ford Foundation president Darren Walker in June 2022.
"Administrator Power meets with a wide variety of officials and sectors to discuss USAID's mission to reduce extreme poverty, fight child malnutrition, spur economic growth, expand educational opportunities around the world, and build resilient global health systems," a USAID spokesperson told Fox News Digital. "Working with philanthropies and the private sector to catalyze resources to tackle these complex global challenges is important to improving the quality of life for people around the world."
Power joins a growing list of Biden administration officials and agencies with close contact with outside liberal groups.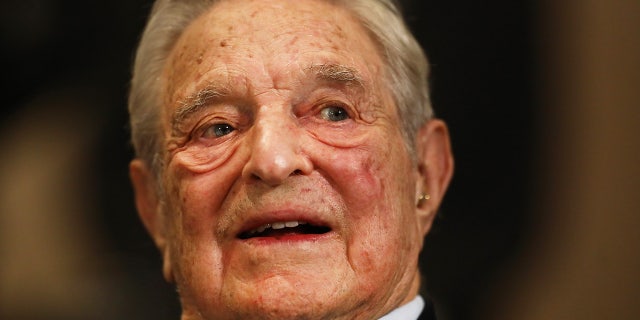 After taking office, Biden stacked his administration with individuals from the Center for American Progress (CAP), a leading progressive think tank. CAP founder John Podesta serves as a senior White House clean energy czar, while former CAP president Neera Tanden acts as a White House senior adviser and staff secretary.
Dozens of past and current administration officials are also previously affiliated with the group, including former White House Chief of Staff Ron Klain, former top White House economic adviser Brian Deese, senior White House economic adviser Gene Sperling, Veteran Affairs Secretary Denis McDonough and Department of Defense Chief of Staff Kelly Magsamen.
Communications between the administration and CAP have also surfaced in past Fox News Digital reports.
BIDEN ADMIN COORDINATED WITH LIBERAL DARK MONEY BEHEMOTH ON 'TRANSFORMING FOOD SYSTEM,' EMAILS SHOW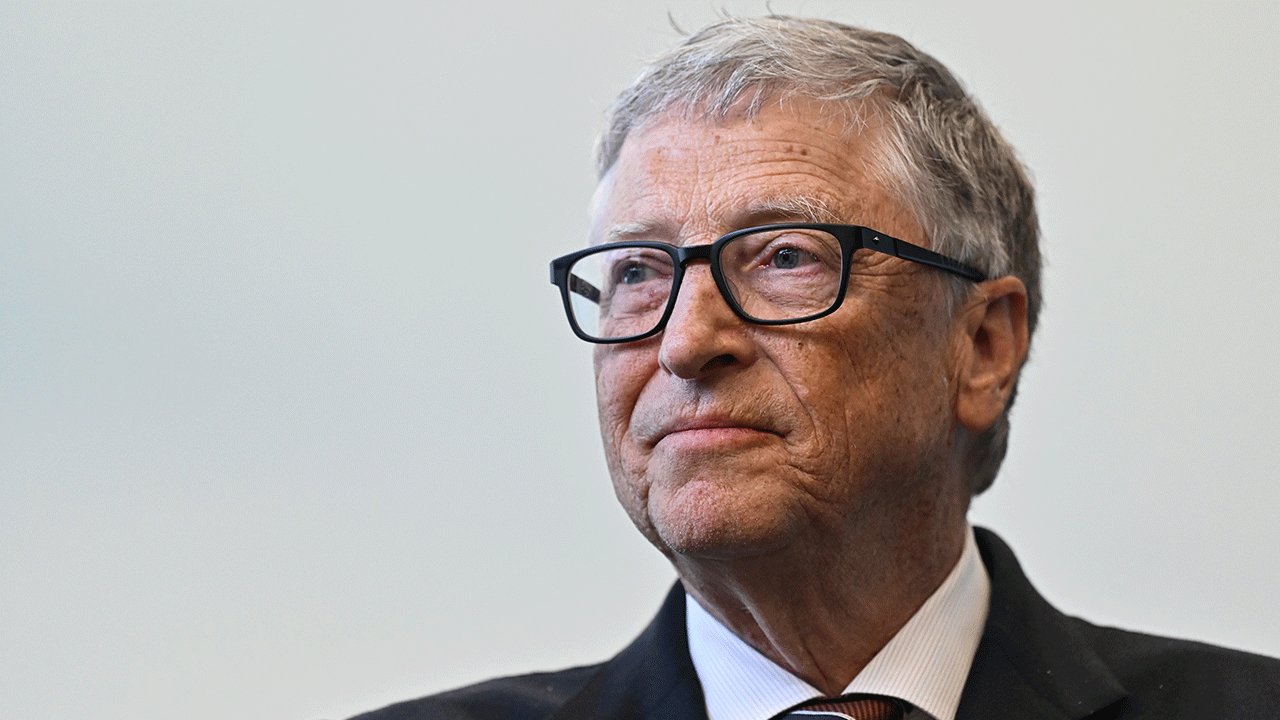 Meanwhile, outside liberal groups bankrolled by billionaires like Soros and Gates maintain channels to the administration. 
Governing for Impact, which has received over $10 million from Soros since 2019, has boasted in internal memos of implementing more than 20 of its regulatory agenda items as they work with the administration to reverse Trump-era deregulations.
CLICK HERE TO GET THE FOX NEWS APP
The Education Trust has received over $25 million from Gates' Foundation since mid-2022 and has a pipeline to top Education Department officials. The group has also worked alongside Governing for Impact on at least one memo sent to the administration. 
The Open Society Foundations and Bill and Melinda Gates Foundations did not comment on their multiple meetings with Powers.