A Texas woman accused of abandoning her two young children for weeks in Houston was arrested in south Alabama on Wednesday.
The Roman Forest Police Department in Texas said Raven Yates was found at an apartment complex in Mobile, Alabama, around 4:30 p.m. Wednesday after the U.S. Marshals Gulf Coast Violent Offender Fugitive Task Force was tipped off to her location. 
Yates was reportedly staying with a man at the complex. Police noted that he cooperated with entry into the apartment and her arrest.
According to a November 2022 report from FOX 26 Houston, officials said a concerned father contacted law enforcement to report that his 12-year-old daughter and her 3-year-old brother had been home alone since Sept. 28 without consistent access to food or medical supplies.
BORDER PATROL RESCUE 4-MONTH-OLD, 18-MONTH-OLD ABANDONED BY SMUGGLERS IN DESERT: 'THIS IS CRUELTY'
The father of the 12-year-old learned the children were home alone after his ex-mother-in-law told him Yates was in Mobile without her kids. He put two and two together after his daughter asked him to send food regularly because Yates was "working," FOX 10 reported.
He immediately flew to Texas from California, where he had been working at the time.
The children had been left alone from Sept. 28 to Nov. 14 before he arrived in Texas. They were also not registered in school, FOX 26 revealed.
FLORIDA SHERIFF NAMES ABANDONED NEWBORN 'ANGEL GRACE' AFTER BABY FOUND ALIVE IN WOODS
When the story was first reported last fall, police described Yates as "very active" on social media. She was reportedly making posts about the situation, which resulted in many tips and leads. 
Ultimately, a warrant was issued for her arrest on Dec. 8.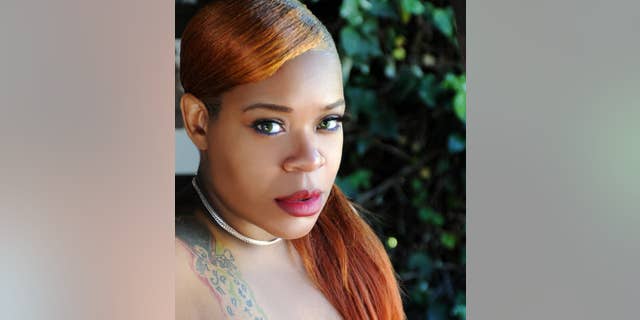 FOX 26 reporter Sherman Desselle was able to contact Yates through her Instagram page on Wednesday shortly before she was arrested, and she made various claims about her ex-husband, including that he was "trying to kill her."
Yates told Desselle she "hired a nanny for the children while she was away, and she had to take care of her father who was on life support."
The woman also claimed her 12-year-old daughter had access to "thousands of dollars to do and buy whatever."
CLICK HERE TO GET THE FOX NEWS APP
Roman Forest police said Yates is charged with two counts of abandon endanger child without intent to return. She is in the custody of the Mobile Police Department awaiting extradition back to Montgomery County, Texas.
The two children are safe with a family member in Alabama, FOX 26 reported.