A young Texas mother stands accused of killing her 7-month-old son, then asking for donations toward his funeral, cremation and the creation of funerary jewelry using his ashes on GoFundMe, per authorities in Amarillo. 
Angel Lynn Marie Varner, 20, was charged on Wednesday with one count of murder in the death of Jackson Knight Blackmon, according to court documents obtained by KVII. 
First responders found the infant dead around 11:50 a.m. when they were called on Monday to a duplex Varner shared with the baby's father and two other roommates. 
A later autopsy, per a probable cause affidavit obtained by the outlet, determined that the infant died of blunt force trauma.
US INFANT DEATH RATE RISES, MARKING THE LARGEST INCREASE IN TWO DECADES
One of Varner's roommates, who was sleeping in the living room with her boyfriend, reportedly told police that the baby began crying around 2:30 that morning. Varner allegedly went into the living room, lifted the baby from his crib and took him into her bedroom. 
Before she went back to sleep, the roommate told police she heard a "thud" coming from the room. 
MOMS SUE STATE OVER 'CREEPY' BABY BLOOD DATABASE, PRIVACY CONCERNS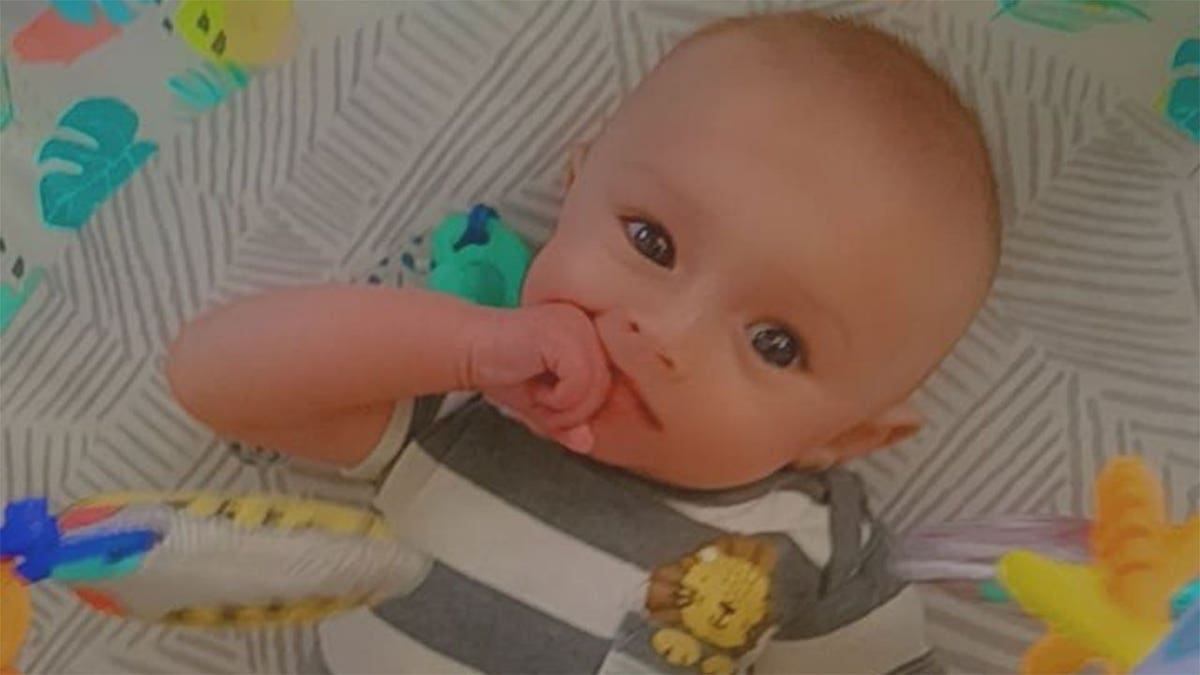 After she was confronted by Amarillo Police with autopsy results, Varner allegedly admitted to throwing the baby on the bed and swaddling him with two blankets. She then "applied pressure to his abdomen," she said, until he stopped crying. 
Then, Varner said, she threw the infant onto the floor. She said that although she realized the boy had stopped breathing, she went back to sleep rather than calling 911. 
On social media, Varner implied that the boy's death was a mystery. 
Shortly after police responded to her home, Varner wrote on a Facebook page she'd set up for the boy that her "poor baby" was "no longer with us." 
INDIANA MAN KILLS WIFE WITH KIDS IN TOW ON WAY TO FAMILY PHOTOS AT JCPENNY: POLICE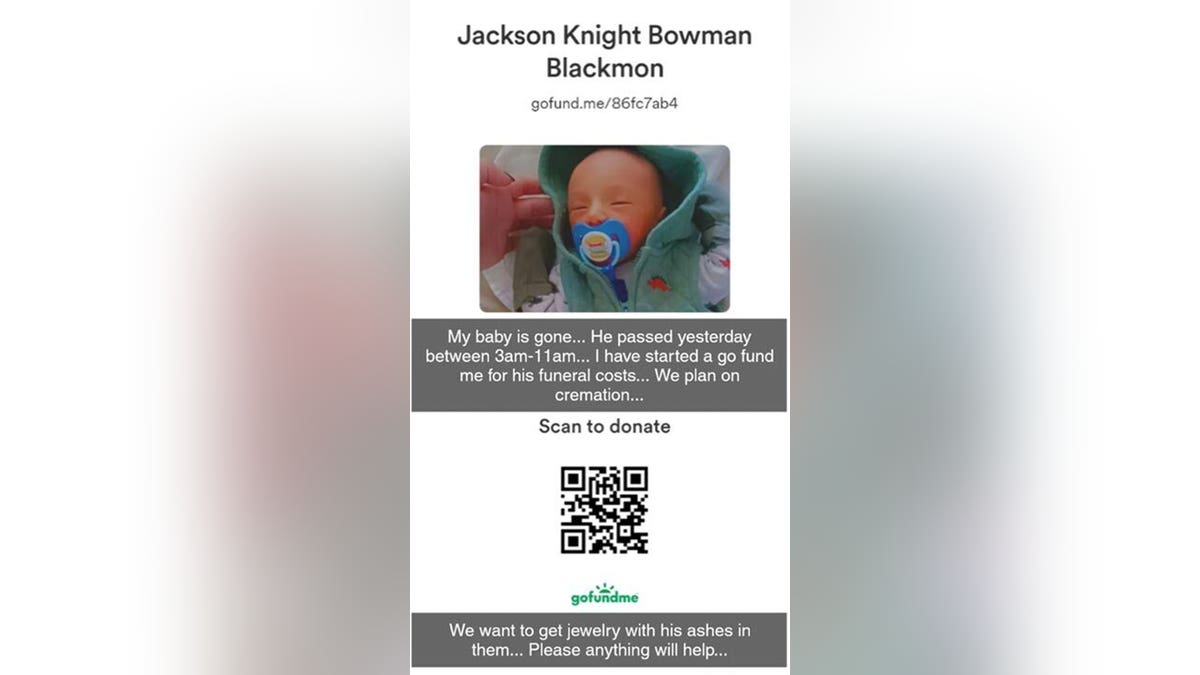 "I don't know the details… but he's gone," the young mother wrote.
The next day Varner launched a GoFundMe page, according to ABC 7 Amarillo: 
"We are raising money for the funeral, memorial, and cremation of mine and Sean's baby boy," Varner wrote. "He was the light of our life and soon we will know what happened."
CLICK HERE TO GET THE FOX NEWS APP
Along with an urn, Varner wrote that she intended to buy "a few jewelry items that has his ashes in them so he will always be with us." 
The fundraiser has since been taken down. In a statement to ABC 7, GoFundMe wrote that "the organizer did not receive any of the funds raised."
Varner is currently behind bars at Potter County Jail – it is unclear when she will next appear in court.