A video shared Wednesday by the Texas Department of Public Safety demonstrates what is a daily occurrence for border officials addressing an illegal immigration crisis spiraling out of control. 
The video shows a string of events that happened in the border town of McAllen, Texas, a transit hub for illegal border entry. 
Chris Olivarez said DPS troopers and Border Patrol agents in apprehended "numerous illegal immigrants attempting to avoid capture."
TEXAS BORDER AGENTS LED ON HIGH-SPEED CHASE THROUGH RED LIGHT AFTER ILLEGAL IMMIGRANTS BAIL FROM VEHICLE
A series of clips shows groups of migrants – including minors – attempting to conceal themselves in the brush in the early morning hours before their apprehension. 
Another clip shows a drone being operated from Mexico as it flies over troopers and agents. 
In yet another instance, troopers and agents deterred a smuggler on a raft attempting to guide migrants across the river. The agents later discovered a makeshift ladder that had been used to scale the border wall.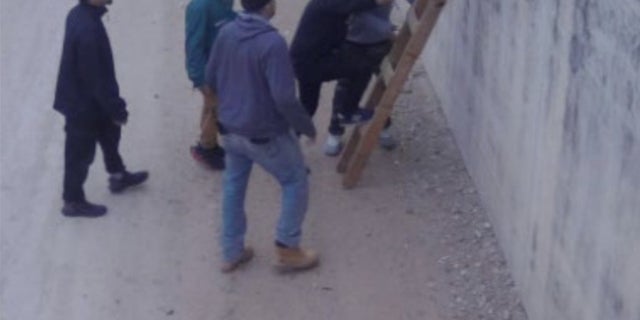 Lt. Chris Olivarez told Fox News Digital that these types of scene are daily occurrences for border officials. 
Olivarez said most of the migrants in this particular area are runners who – unlike asylum seekers – try to avoid capture.
MAYORS TO MEET BEHIND CLOSED DOORS TO DISCUSS MIGRANT CRISIS AMID TENSIONS OVER BUSES
"They don't want to be caught. That's why they conceal themselves within the brush or they'll bring across makeshift ladders and scale the border wall," Olivarez said.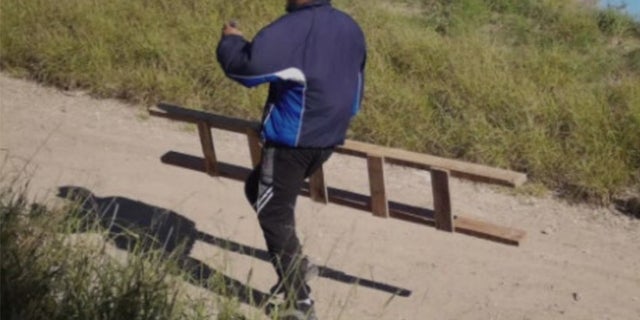 He noted that criminal organizations have increasingly turned to using drones to conduct surveillance on law enforcement.
CLICK HERE TO GET THE FOX NEWS APP
"One they're able to find a safe area, then they'll bring across people," Olivarez said. "They're able to see a much broader area of the border to see where law enforcement is … they use that to their advantage and it works. It's a cat and mouse game."