'Back to the Future' together again
"We know a thing or two about 'Time,'" Christopher Lloyd captioned his latest Instagram post featuring his "Back to the Future" reunion with Michael J. Fox, Lea Thompson and Thomas F. Wilson.
The first "Back to the Future" movie first premiered in 1985 and saw Fox's character accidentally traveling back in time. Thompson and Wilson played both the older and younger versions of themselves in the future and in the past.
"Chris is a great guy. He's very enigmatic," Fox told Variety in January 2023. "It took me a few films to get to know him. On 'Back to the Future Part III' we connected in a way we hadn't on the other films. I came to see how much he loved acting. I never got that before. To sit down and talk about acting and talk about Shakespeare and 'King Lear'… This guy can play King Lear! People don't expect that of him."
Supermodels back in action
The September issue of Vogue brought together some of the most legendary supermodels. Cindy Crawford, Naomi Campbell, Christy Turlington and Linda Evangelista, came together to appear on the latest issue of the magazine.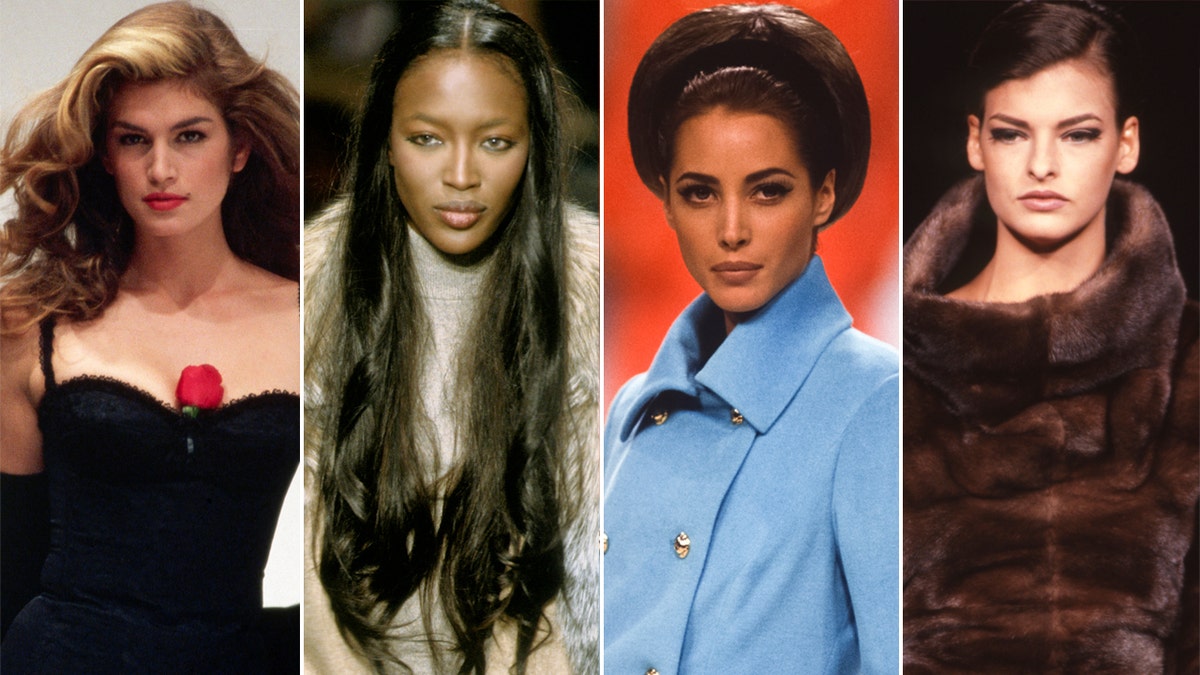 CINDY CRAWFORD SIZZLES IN RED LINGERIE AND ROCKS ONESIE FOR VALENTINE'S DAY: 'WHICH ONE ARE YOU?'
"In the late '80s to mid-'90s, high fashion went from a niche aspirational hobby to a pillar of mainstream entertainment—and at the center of this transformation were Christy, Naomi, Cindy, and Linda, whose rare combination of extraordinarily photogenic features, born-with-it confidence, quick wit, intuitive style, intense curiosity, and utterly bananas work ethic flipped the switch for the industry. And the lights have never gone off," Vogue captioned the Instagram post featuring the cover.
'Charlie's Angels' all dressed up
Jaclyn Smith nearly broke the internet when eagle-eyed fans spotted a special surprise in a video she shared from her son's wedding. One shot in the video featured Smith standing side by side with her "Charlie's Angels" co-star, Kate Jackson.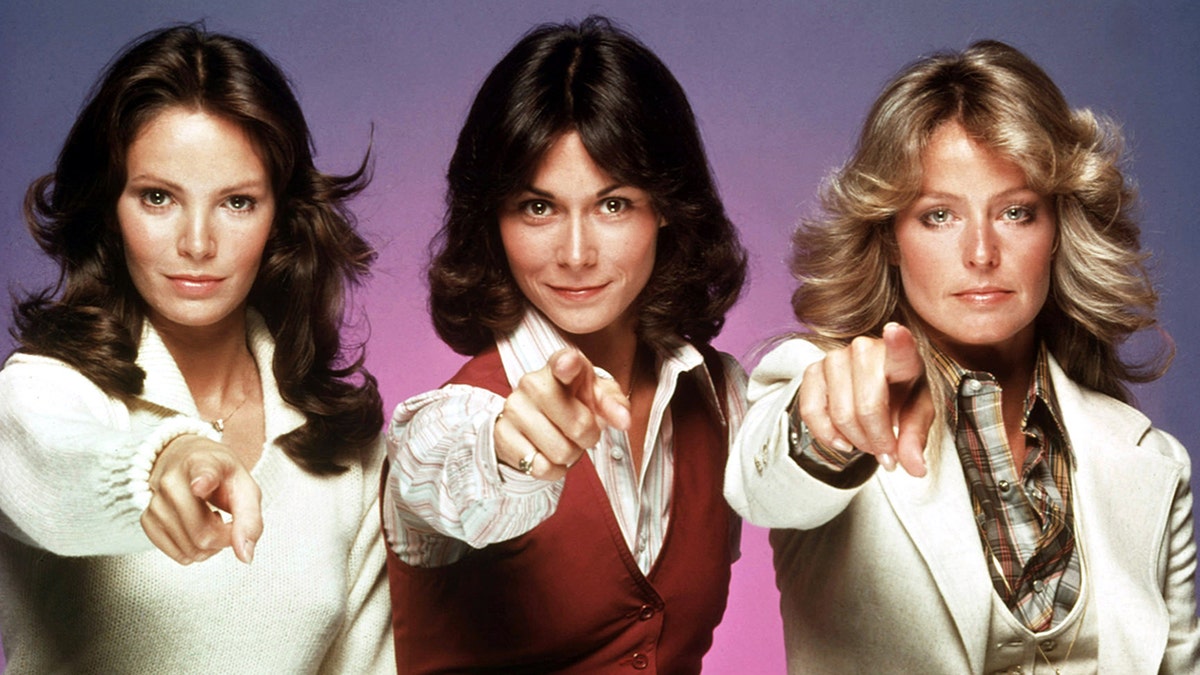 "My heart stood still for Jaclyn next to Kate," one fan wrote, adding a heart emoji. Another wrote, "seeing you and Kate together is incredible!!"
The two starred together on "Charlie's Angels" alongside Farrah Fawcett and Cheryl Ladd. Smith was on the show for its entire five-season run, from 1976 to 1981, and Jackson left the show at the end of its third season.
One big 'Taxi' family
"What the hell is going on here?" Christopher Lloyd captioned his Instagram post, featuring his reunion with some members of the "Taxi" cast. Lloyd, Carole Kane, Judd Hirsch and Tony Danza were all smiles as they reunited over lunch.
The show ran for five seasons from 1978 to 1983, and also starred Marilu Henner, Andy Kaufman and Danny DeVito.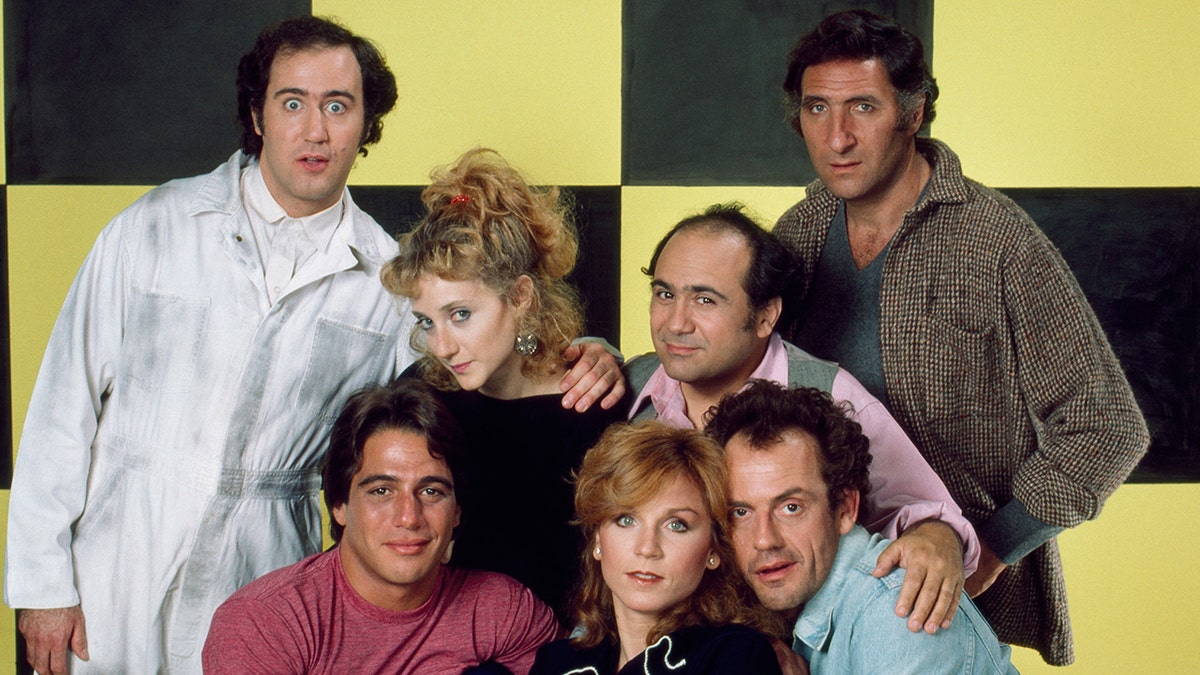 'TAXI' CAST REUNITES 40 YEARS AFTER SHOW ENDS: 'WHAT THE HELL IS GOING ON HERE?'
"Wow what a photo, that brings back memories, I can just hear the theme tune in my head!!" one fan wrote in the comments, while another wrote, "if I had walked by this scene in person I would've straight up peed my pants from excitement."
Iconic Victoria's Secret models
Victoria's Secret brought back some of their most famous faces – including Candice Swanepoel, Gisele Bündchen, Naomi Campbell and Adriana Lima – for their Icon Collection.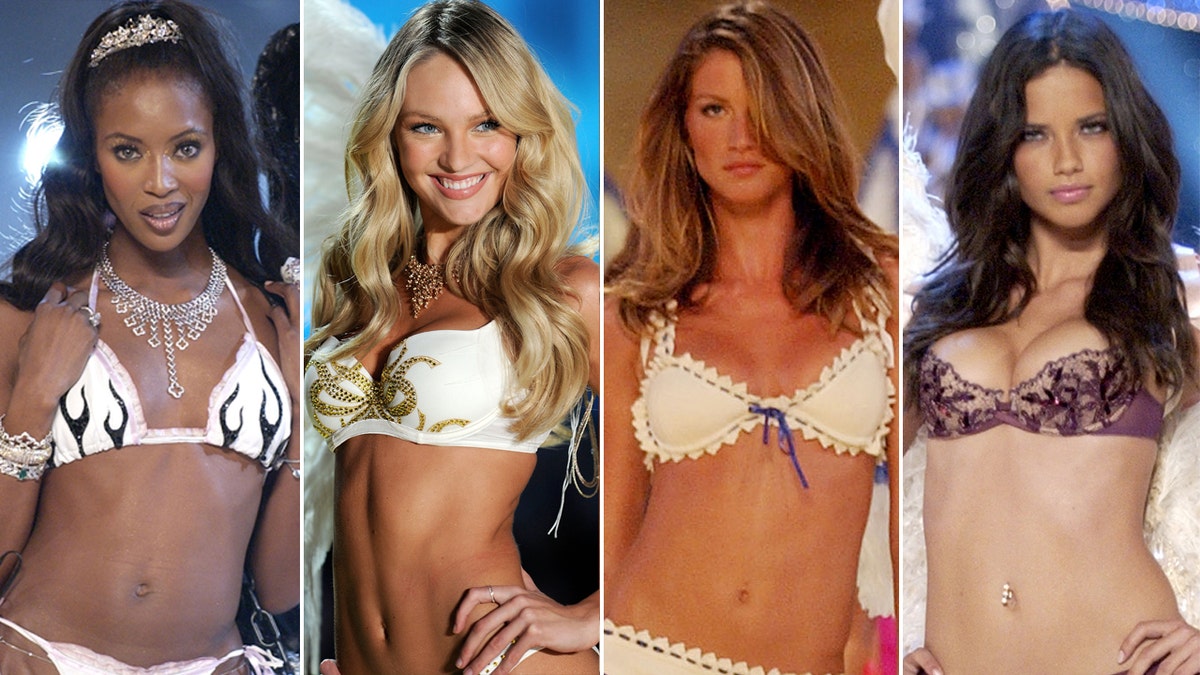 The collection also features a newer generation of models, including Adut Akech, Emily Ratajkowski, Hailey Bieber, Sui He and Paloma Elsesser.
"I was thrilled," Lima told Fashionista regarding her feelings when she got the call to return. "And I did not think twice."
'West Wing' reunite to strike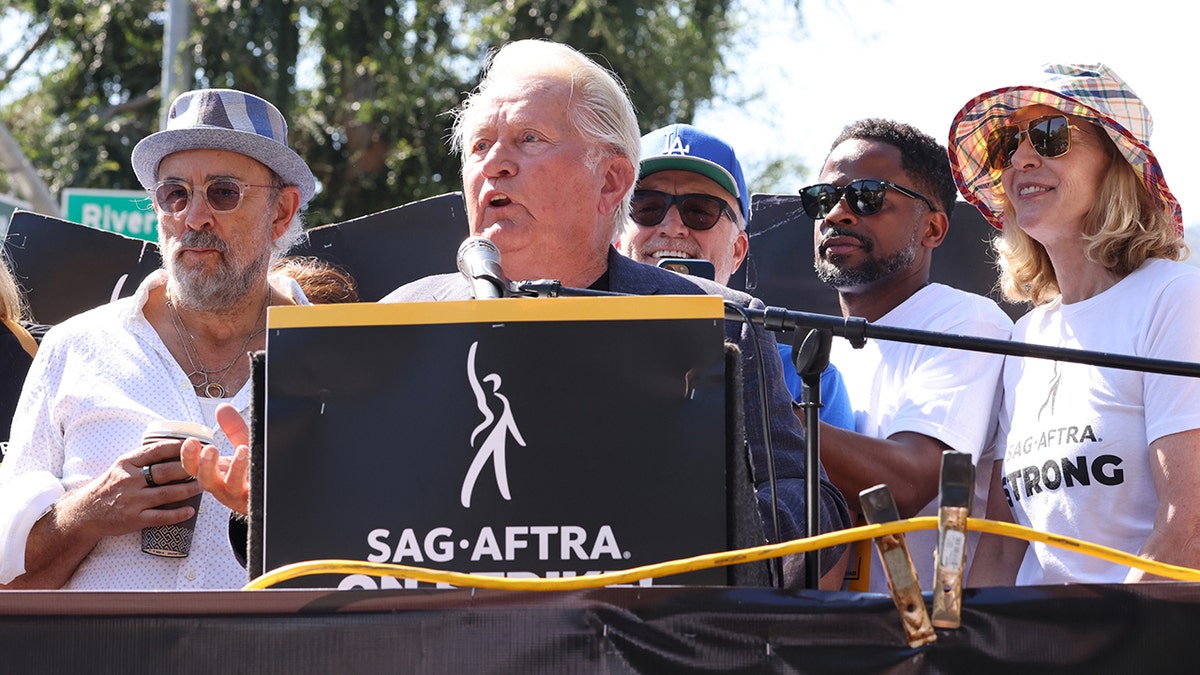 The cast of "The West Wing" reunited on the picket line during the SAG-AFTRA strike on "National Day of Solidarity" outside Walt Disney Studios. Martin Sheen gave an inspiring speech, supported by his former castmates, Allison Janney, Richard Schiff, Bradley Whitford and Dulé Hill.
"I spent the time from 1999 until the fall of 2006 as a member of an extraordinary company called 'The West Wing' and I was affectionately known in some quarters, at least, as the acting President of the United States," he said. 
"When the show ended its run in 2006, I became known, in some quarters, equally fondly as the former acting President of the United States, and I'm proud to have been part of that extraordinary company, most of whom are here today."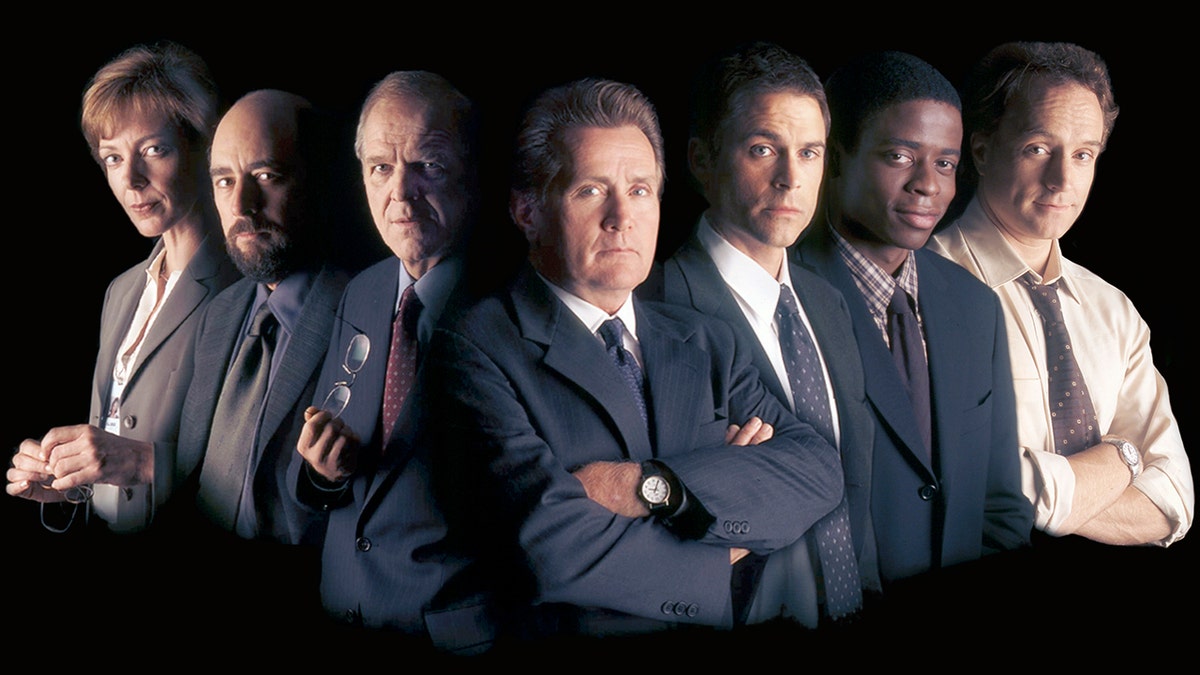 He then called for unity among members of the WGA and SAG, encouraging all who were present not to give up and to "continue to dream things that never were and say 'why not?'"
'The Royals' in St. Tropez
Elizabeth Hurley and Joan Collins starred together on the hit E! show, "The Royals," playing a mother-daughter duo in a fictional royal family. Hurley played the problematic Queen of England, Queen Helena, and Collins played her mother, Grand Duchess Alexandra of Oxford.
"I've known her for years and years and years," Hurley told InStyle in November 2015. "We've had two near misses in the past where we were going to play mother and daughter, and finally this came together. It was a dream come true for both of us, because we play very well together—and her character is very interesting."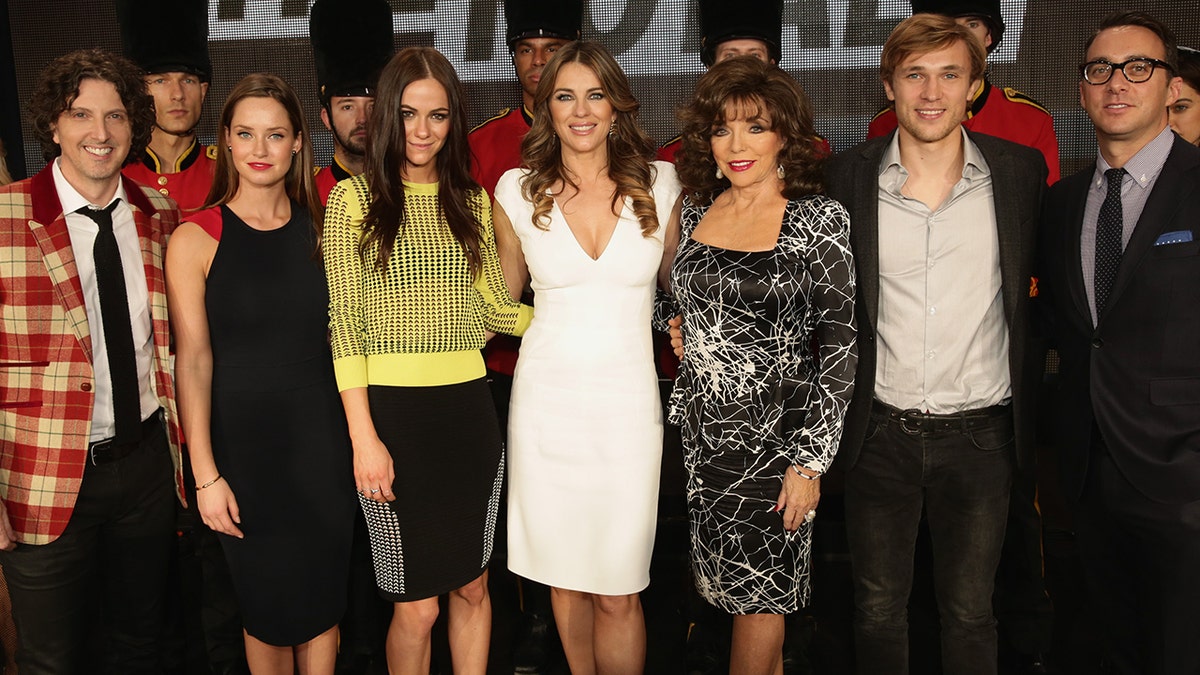 The post featured photos of the two of them vacationing in St. Tropez, as well as some shots of them on the set of the show.
'National Lampoon's Vacation' grown up
Fan Expo Chicago got a little more exciting when former vacationers Christie Brinkley and Anthony Michael Hall reunited, and took a few selfies to prove it.
Hall played Russell Griswold, the young son of the main family in the film, while Brinkley played the girl in the Ferrari who kept running into the Griswold family during their vacation. Brinkley also recently congratulated Hall on his newborn daughter.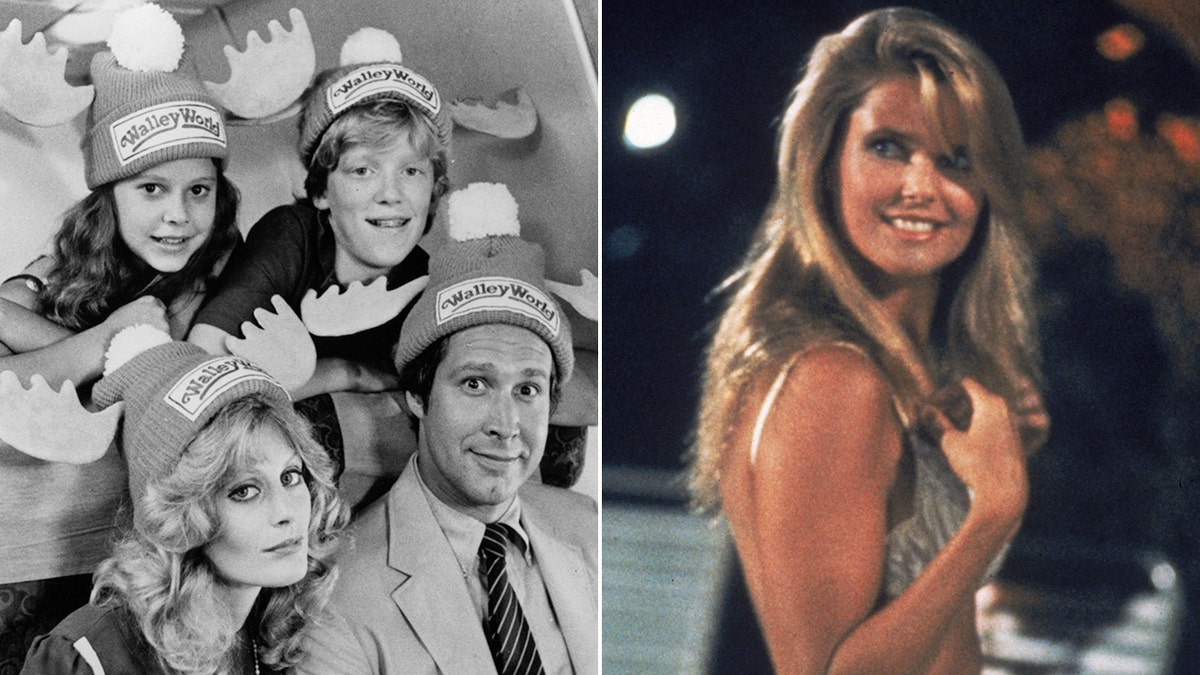 CHEVY CHASE, CHRISTIE BRINKLEY AND BEVERLY D'ANGELO ENJOY 'NATIONAL LAMPOON'S VACATION' REUNION
"@amh4real Congratulations to you and your gorgeous wife on your beautiful baby ( gushing!)," Brinkley captioned her Instagram post, showing the two of them mid-selfie.
'Breaking Bad' good friends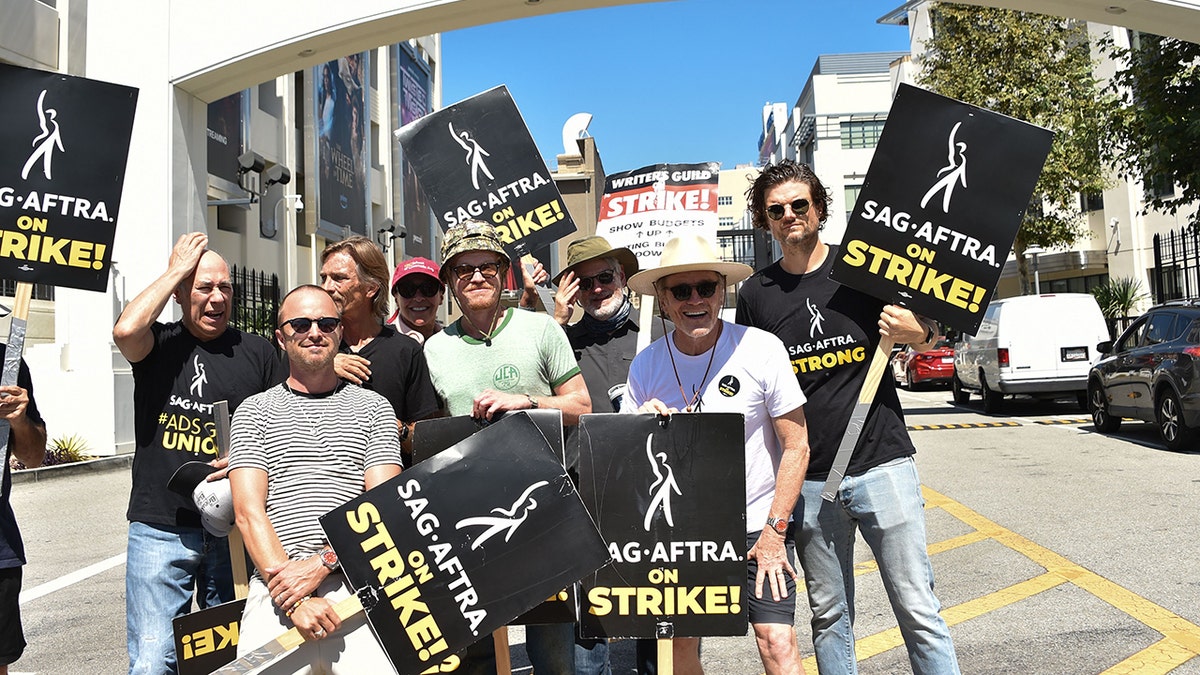 The cast of "Breaking Bad" recently reunited on the picket line in front of Sony Pictures Entertainment Studios as part of the SAG-AFTRA strike against the studios. 
Bryan Cranston, Aaron Paul, Betsy Brandt, Jesse Plemons and Matt Jones, got together in support of their union. Cranston previously appeared at a rally on his own, calling out Disney CEO Bob Iger for his refusal to agree to a fair contract.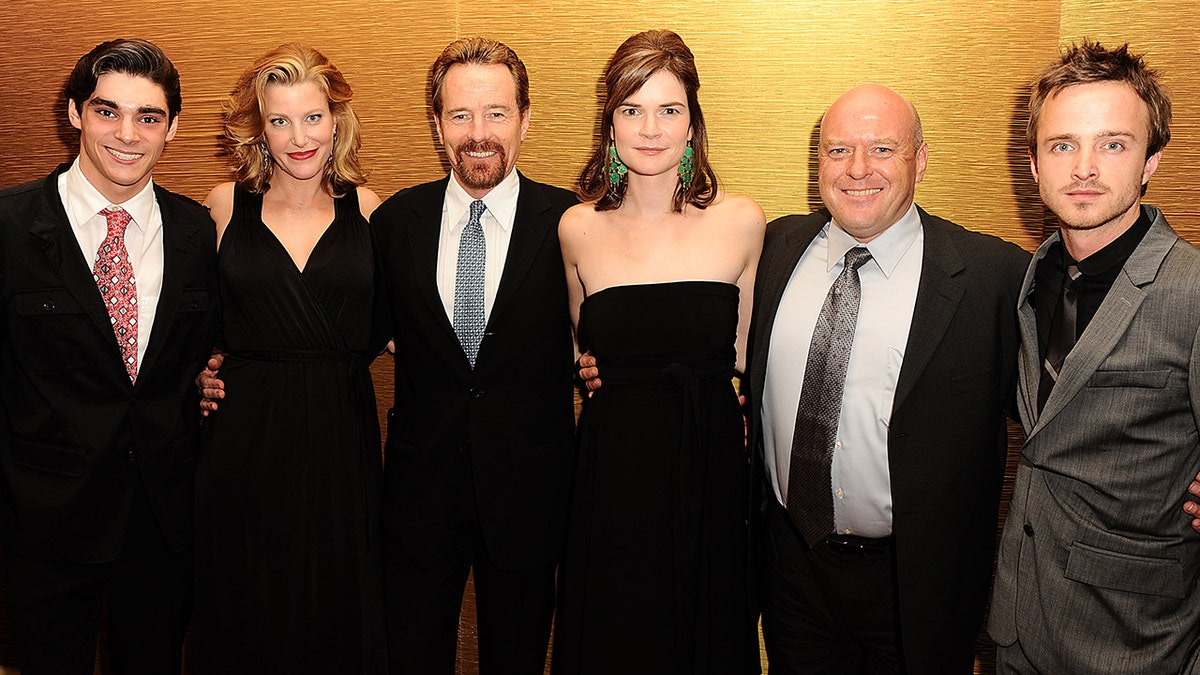 "We've got a message for Mr. Iger: I know, sir, that you look at things through a different lens," Cranston said. "We don't expect you to understand who we are. But we ask you to hear us, and beyond that to listen to us when we tell you we will not be having our jobs taken away and given to robots. We will not have you take away our right to work and earn a decent living. And lastly, and most importantly, we will not allow you to take away our dignity!"
'CSI' cast are #friendsforever
Twenty-three years ago, the original cast of "CSI: Crime Scene Investigation" first came onto the screen. Many of the cast members stayed on for a majority of the show's 336 episodes, and while it ended in 2015, the cast has remained friends.
CLICK HERE TO GET THE FOX NEWS APP
"We got the band back together! Love my dear pals from #CSI," Marg Helgenberger captioned her Instagram carousel featuring photos from their August 2023 reunion.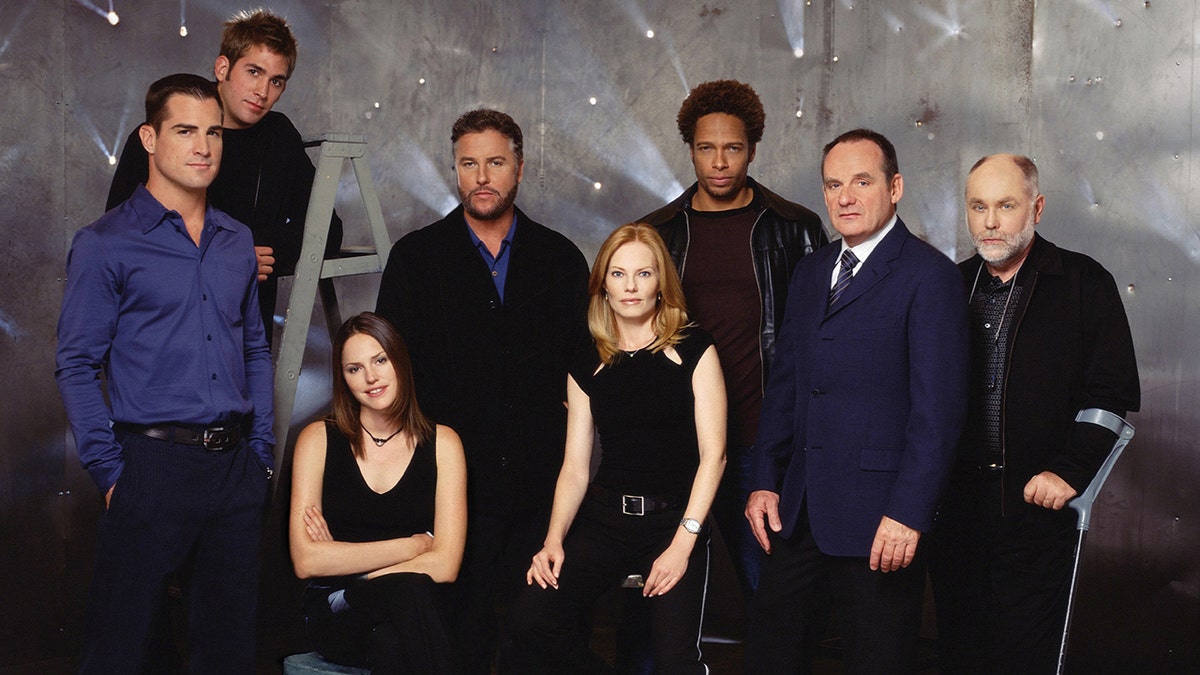 Helgenberger has since returned to the character of Catherine Willows in "CSI: Vegas," telling Entertainment Weekly in September 2022, the character is "like a part of me" and that "it felt great to be back in her boots and her tight jeans."
CLICK HERE TO SIGN UP FOR THE ENTERTAINMENT NEWSLETTER