Strong-to-severe thunderstorms, including the risk for tornadoes, will spread across the Gulf Coast and Southeast.  
TEXAS HIT WITH SEVERE WEATHER, TORNADO WARNINGS
Pockets of heavy rain could cause flash flooding.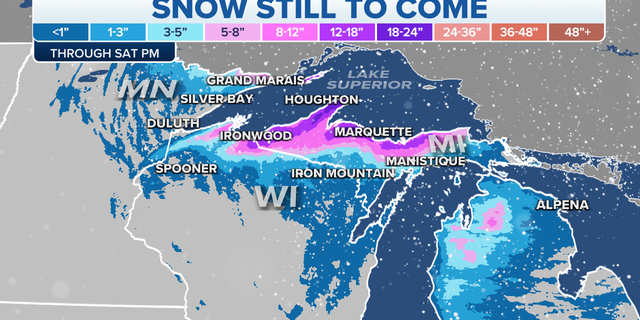 Heavy snow continues to accumulate over the upper Midwest and Great Lakes with widespread freezing temperatures sinking southward.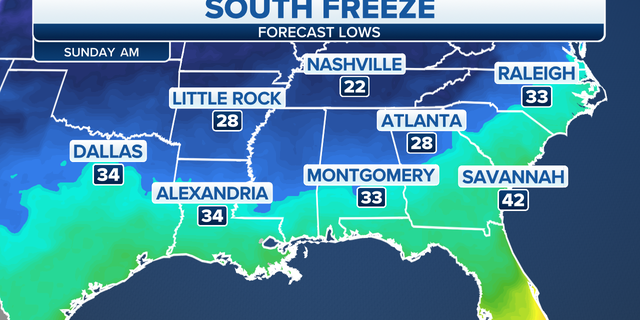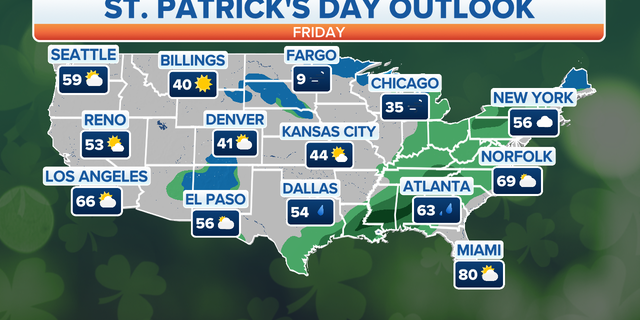 A wet St. Patrick's Day is forecast for the eastern third of the county, but we'll have a drier forecast for the West until the next storm system moves in on Sunday.