The Russian government has awarded the pilots involved in the harassment and crash of a U.S. drone in international airspace.
Russian minister of Defense Sergei Shoigu presented state awards to the fighter jet pilots responsible for downing a U.S. drone over the Black Sea earlier this week. 
US VIDEO SHOWS MOMENT RUSSIAN FIGHTER JET COLLIDES WITH US DRONE
In an official statement, the Ministry of Defense commended the pilots for preventing the drone from "violating the boundaries of the temporary airspace regime established for the special military operation." 
The statement accuses the U.S. drone of flying with its transponders off.
RUSSIA FLYING MORE ARMED AIRCRAFT OVER US BASES IN SYRIA, US CENTCOM COMMANDER SAYS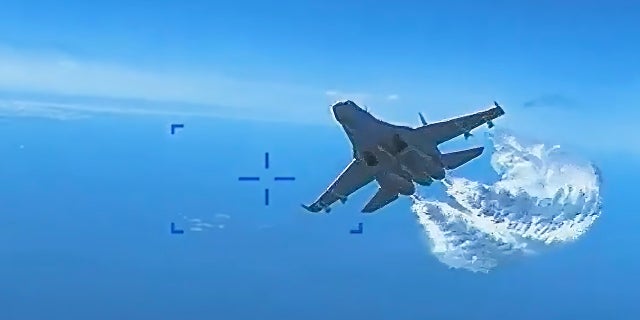 The Russian Ministry of Defense stood by its earlier claims that the aircraft at no point touched the drone, despite U.S. video show a jet clipping its propeller, forcing the drone to crash into the Black Sea.
"The Russian aircraft did not use on-board weapons, did not come into contact with the unmanned aerial vehicle, and returned safely to their home airfield," the ministry stated.
RUSSIAN SHIPS AT US DRONE CRASH SITE IN BLACK SEA, US OFFICIAL SAYS: 'THEY WASTED NO TIME'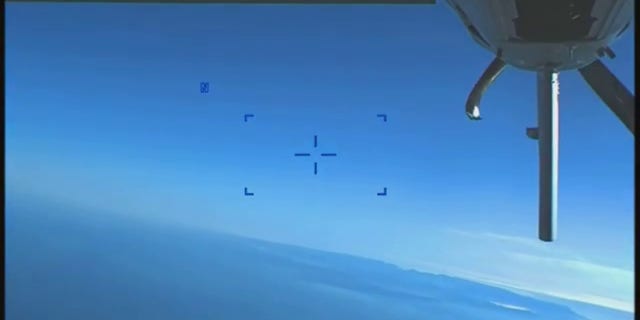 U.S. Central Command has seen more "unprofessional" and "unsafe" behavior from Russian pilots in Syria since March 1, a commander said Thursday.
Gen. Michael Kurilla explained the ongoing harassment of U.S. forces in the region at a meeting of the Senate Committee on Armed Services.
CLICK HERE TO DOWNLOAD THE FOX NEWS APP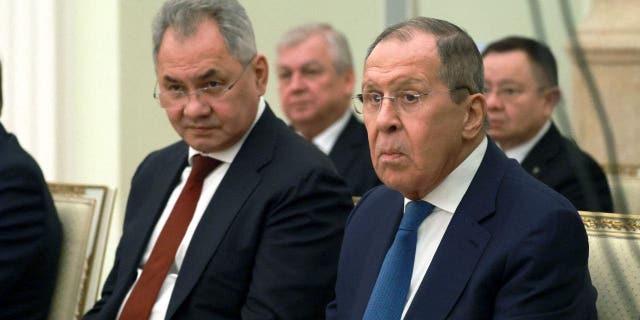 The general explained that Russian aircraft have become emboldened to act aggressively toward U.S. bases in a way not typical of an organized military force.