A New York City correction officer who almost lost his job for allegedly failing to respond quick enough to intervene in a near-deadly assault between inmates at the notoriously staffing shortage-plagued Rikers Island was ultimately cleared of wrongdoing last month, according to a report. 
In November 2019, Correction Officer Charlie Bracey said he reacted as quickly as possible in pulling detainee Jorge Gutierrez off of fellow detainee Sean McDermott in a holding pen at the Anna M. Kross Center, the largest jail on Rikers Island. Gutierrez allegedly used his plaster cast-covered right arm to bash McDermott's head against a metal railing 185 times. 
During an administrative trial this fall, city attorneys contended the beating went on for one minute and 17 seconds until Bracey intervened, arguing video showed "an officer who saw a deadly encounter and chose inaction." But Bracey's attorney, David Kirsch, decried "an absolute systemic failure of Rikers Island" caused by understaffing, arguing that neither Bracey nor anyone can be in "two places at the same time." 
In one of the largest settlements of its kind, the city ultimately paid McDermott $9 million. His lawsuit alleged correction officers did not enter the cell to stop the near-fatal beatdown until McDermott was already unconscious and suffering from several facial fractures. He spent nearly three weeks in intensive care and a hospital combined. 
NOTORIOUS RIKERS ISLAND NYC LOCKUP SEEING 'ALL-TIME-HIGH' NUMBER OF DRUGS SMUGGLED IN BY MAIL: 'MAJOR PROBLEM'
"We had a staffing shortage and I don't think anyone realized how bad it was. People were resigning or retiring and there was a period where no classes went into the academy to replace them," Bracey reportedly said in his trial testimony. "It was becoming a regular situation… The supervisors, at this point, were playing the odds. Eventually, something was going to go wrong. I knew something was going to go wrong eventually."
ADAMS NYC JAIL CHIEF RESISTS RIKERS ISLAND FEDERAL TAKEOVER AMID SCANDALS, TRANSGENDER INMATE RAPE CONVICTION 
Bracey wasn't hit with disciplinary charges until a year after the attack. The multi-million-dollar settlement was agreed upon around the same time Correction Commissioner Louis Molina refused to sign off on Bracey being docked 18 vacation days over the incident, instead pushing for the correction officer to be fired and in doing so, advancing the matter to trial.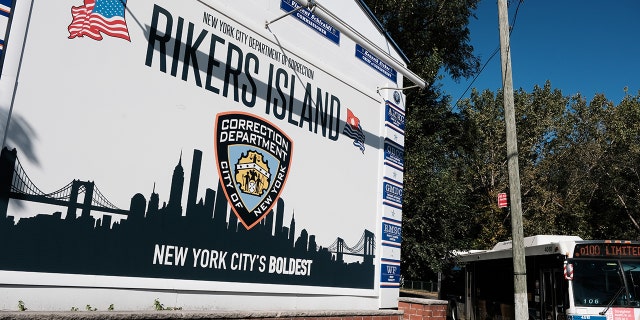 "They wanted to show they did something," Bracey told N.Y. Daily News. "But I'm the single breadwinner for my family. My wife had to give up her career in education to take care of my daughter. So, it was very stressful. You think you are about to lose your livelihood."
On the day of the beating, Bracey was assigned to his usual "pre-screening" post which involves escorting detainees from two holding pens to their appointments at the medical clinic. But Bracey notified his supervisor, Capt. Mohammad Shanu, that there was no officer assigned to serve as "clinic expeditor," a separate desk post that involves keeping watch over the holding pens and notifying detainees when it's their turn to be escorted to appointments. Shanu advised Bracey there was always a short staff at the facility and to do his best to cover both posts.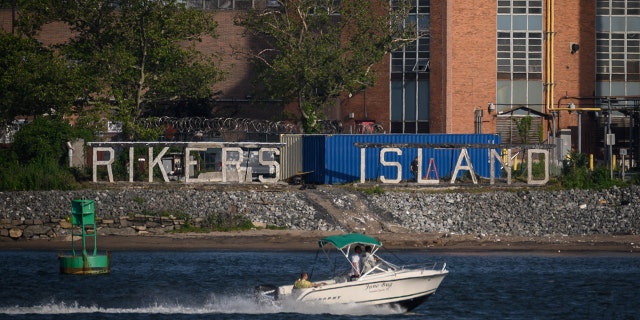 Kirsch used surveillance video to argue Bracey in fact, managed to intervene 29 seconds after he first noticed the attack "in the corner of his eye."
"I don't want to curse — but this is case is a bunch of bull—t, is really what this case is," Kirsch said in court, accusing the "lazy and incompetent" Department of Corrections of scapegoating his client. "That's really the only way I know how to characterize it."
CLICK HERE TO GET THE FOX NEWS APP  
On Dec. 29, Judge Jonathan Fogel recommended the administrative charges against Bracey be dismissed. The judge asserted Bracey's "actions helped save McDermott's life and prevented serious injury. Of the three officers present inside the cell, [Bracey] did the most to deescalate the assault. … He is an experienced officer who used his best judgment in the moment."
On Feb. 7, Molina signed off on the judge's decision without comment, according to Daily News.