Princess Leonor, the heir to the Spanish throne, is gearing up to undergo three years of military training starting in August.
The announcement was made on Tuesday by Spanish Defense Minister Margarita Robles.
"As in all parliamentary monarchies, [the heir] has to have a military background and a military career," said Robles after a cabinet meeting, as reported by Reuters.
"In due course, the commander in chief of the armed forces will be a woman, and in recent years we have been making a very important effort to incorporate women into the armed forces," Robles shared.
According to the outlet, the 17-year-old will receive her first year of training at the Army Military Academy in Zaragoza. She will then head to a naval school, where she'll sail the Juan Sebastian Elcano training tall ship. She'll then conclude her studies at the General Air Academy.
Both the government and the royal house said Leonor's "very intense" military training will precede her university studies. She'll be following in the footsteps of her father, King Felipe VI.
QUEEN LETIZIA OF SPAIN SHOWS OFF HER ABS IN DARING CUTOUT HOT PINK DRESS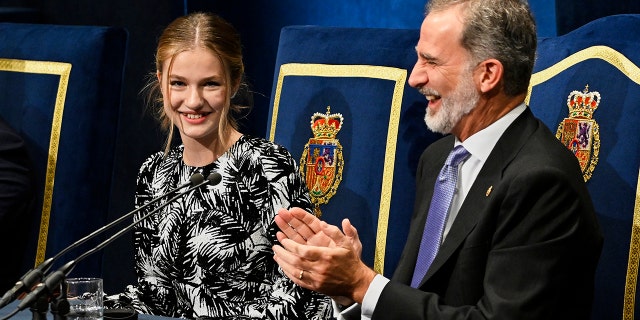 At age 15, the princess presided over her first public event without the presence of her father, 55. She attended the 30th-anniversary celebration of a language and cultural center. Leonor was accompanied by Deputy Prime Minister Carmen Calvo at the Cervantes Institute's headquarters in Madrid. The institute director, Luis García Montero, also accompanied the princess.
During her visit, Leonor deposited a copy of Spain's Constitution and Miguel de Cervantes' classic "Don Quixote" in the institute's literary vault, where it stores Spanish-language literary treasures.
The Cervantes Institute promotes the learning of the Spanish language and literature around the world.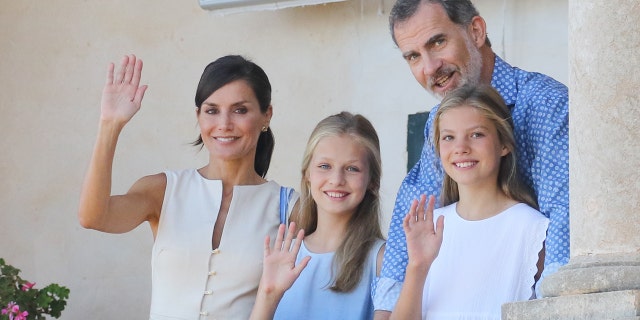 At the time, the royal house announced that Leonor would complete her last two years of high school at a boarding school in Wales.
The Spanish monarchy has faced intense scrutiny in recent years. The king's father, Juan Carlos I, abdicated the throne in 2014 amid a tax fraud case involving members of the royal family. At the time, Spain was suffering from a deep recession. The 85-year-old also faced backlash over an elephant-hunting trip in Africa.
The former monarch has been living in Abu Dhabi since 2020. That year, his ex-mistress Corinna zu Sayn-Wittgenstein came forward in True Royalty TV's original documentary, "The Rise and Fall of the Spanish King," which featured her first on-camera interview detailing her relationship with the fallen royal.
CLICK HERE TO SIGN UP FOR THE ENTERTAINMENT NEWSLETTER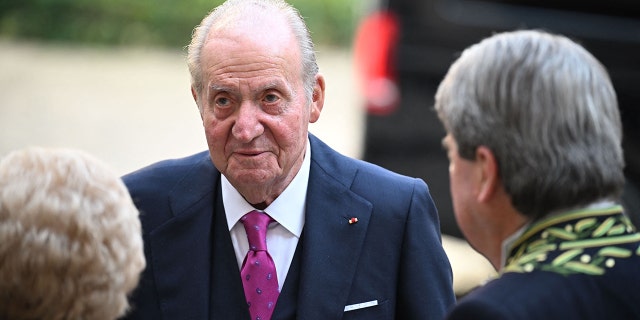 KING JUAN CARLOS' EX-MISTRESS WAS INITIALLY 'AFRAID OF THE RETALIATION SHE WOULD FACE' FOR SPEAKING OUT: DOC
Juan Carlos made his exit after several investigations were opened in Spain and Switzerland concerning alleged fraud. The investigations have since been dropped. He briefly reunited with his family in May.
The Associated Press contributed to this report.