Prince William couldn't hold back his laughter after hearing a man's candid comments about his wife.
On Thursday, the Prince of Wales opened the Oak Cancer Centre at the Royal Marsden, a new cancer research and treatment center. During his visit, the 40-year-old had a comical encounter with a patient who was treated there alongside his spouse.
After William quietly introduced himself and shook the man's hand, the patient quickly remarked out loud, "You're a tall bugger, in't ya?" as captured in a video shared by The Royal Family Channel on YouTube.
"I have heels on," William joked in response.
The man's wife went on to praise the U.K.'s National Health Service (NHS) for taking care of her husband for 10 years.
"My husband's been treated here for the last 10 years by the NHS," she said.
"Really?" William said.
The man then chimed, "See these people here? Ugly, but they're good," which caused William to laugh.
"They're all outstanding," his spouse continued as her husband hurried her along.
"Let me tell William!" she replied.
PRINCE WILLIAM AND KATE MIDDLETON OFFER TO REPLACE STOLEN ITEMS FROM WELSH CHURCH: 'VERY UNEXPECTED AND KIND'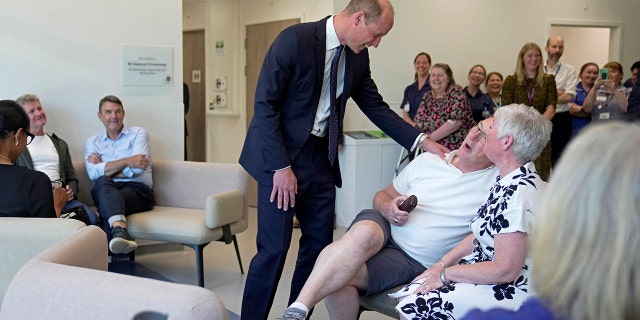 As the woman continued to praise the new facilities, that's when her husband gave William his stamp of approval for the Princess of Wales.
"And your wife's not bad," he said. "She's a nice lady as well."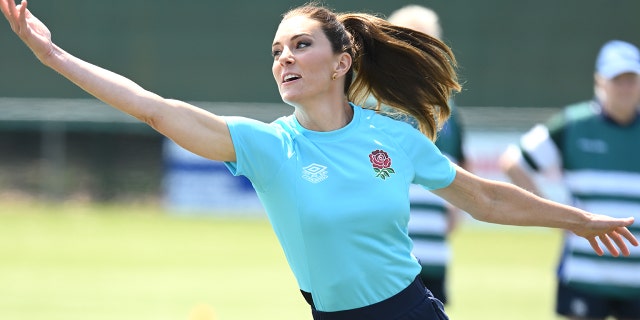 William burst into laughter.
"He's a chatty one!" he exclaimed. "The nurses have got their eye on you."
William's visit to the cancer care center is part of his role as president of The Royal Marsden, a title previously held by his mother, Princess Diana, People magazine reported.
Fans of the current Princess of Wales aren't shy about telling her husband.
CLICK HERE TO SIGN UP FOR THE ENTERTAINMENT NEWSLETTER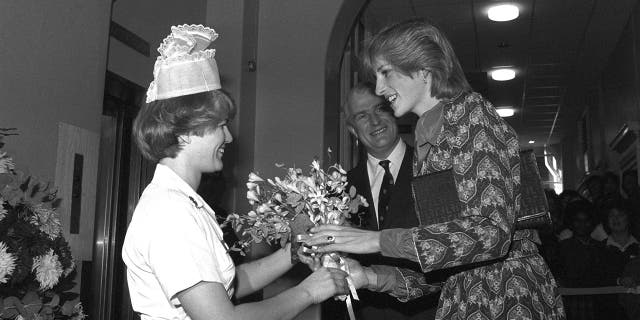 Back in 2020, Angela Moran detailed her meeting with William during his royal visit to Ireland. Kate was present for that engagement.
"I said to them that I really admired him and Catherine, and he said, 'Thank you very much,'" Moran told People magazine. "I said, 'I love her,' and he said, 'I do too – nice of you to say so.'"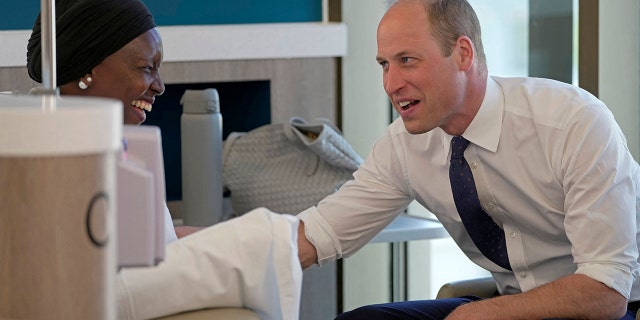 On Friday, the Scottish government announced that the Prince and Princess of Wales will be heading to Scotland in July to commemorate the coronation of King Charles and his wife, Queen Camilla. Scotland will mark the coronation on July 5 during Royal Week in Edinburgh.
The Prince and Princess of Wales are also known as the Duke and Duchess of Rothesay while in Scotland. They inherited the titles from Charles and Camilla after Queen Elizabeth II died in September.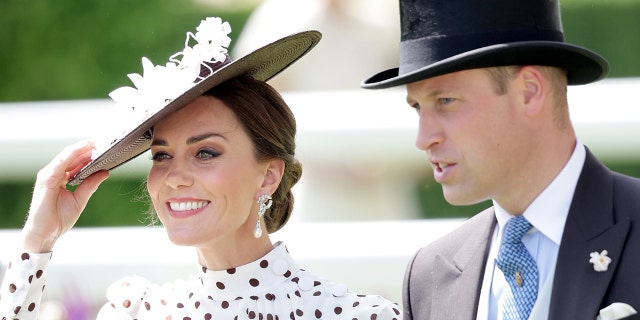 KATE MIDDLETON PLAYS RUGBY AS PRINCE HARRY CONTINUES UK COURT BATTLE
The couple also hold the Scottish titles of Earl and Countess of Strathearn, which was given to them on their wedding day in 2011. The outlet noted that they use their higher-ranking Duke and Duchess of Rothesay titles.
Charles, 74, and Camilla, 75, were crowned at London's Westminster Abbey on May 6. The service in Edinburgh will mark the new monarch's reign in Scotland.