Prince Harry's drama with his brother, Prince William, and other members of the royal family have taken center stage in recent months.
Harry attended his father's coronation on May 6, but did not appear to interact with William or King Charles. The Duke of Sussex's wife, Meghan Markle, did not attend Charles' big day and stayed home in California with their two children, Prince Archie and Princess Lilibet.
The royals join a list of other notable stars who have had falling outs with family members. Britney Spears had a very public battle with her father, Jamie Spears, over her conservatorship that wound up in court and Jennifer Aniston's mother wrote a book about her, but was later forgiven.
Here's a look at some of Hollywood's biggest family feuds.
PRINCE HARRY SNUBBED AT KING CHARLES' CORONATION AS NEW DETAILS ON RELIGIOUS CEREMONY ARE REVEALED
Prince Harry, Prince William
Harry has had drama with the royal family, including brother William, since the Duke and Duchess of Sussex stepped away from their duties in the royal family and moved to California in 2020. 
Markle and Harry have participated in a handful of high-profile interviews – one with Oprah Winfrey and a docuseries with Netflix – where they spoke about the royal family.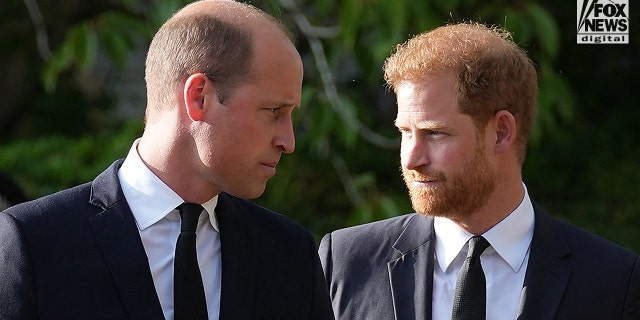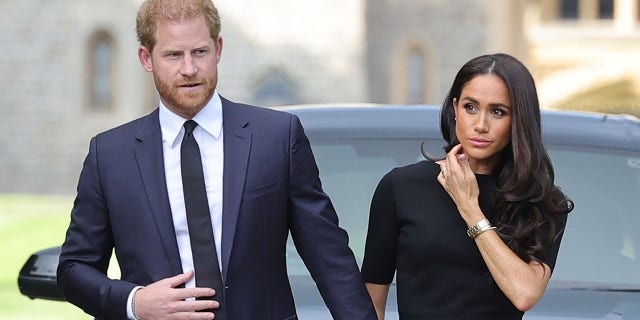 In the Netflix series, Harry and Markle said the royal family did nothing to help combat the onslaught of negative press that the couple constantly faced.
In January, Prince Harry's explosive memoir "Spare" hit bookshelves. Harry included details of private conversations with his father King Charles and his brother Prince William. The book also highlighted allegations that members of the royal family regularly feed the press unflattering information about other members of the House of Windsor in exchange for positive coverage of themselves.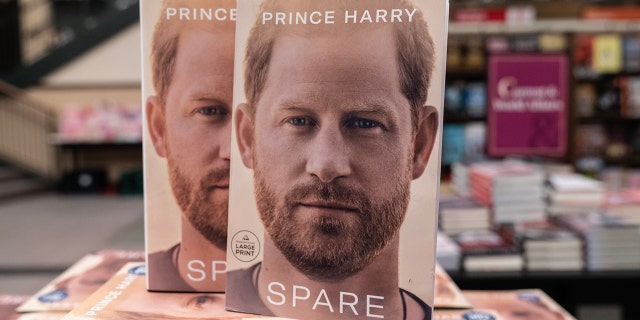 PRINCE WILLIAM, PRINCE HARRY 'PLAYING WITH FIRE' AS KING CHARLES 'TOO WEAK' TO MEND FEUD, EXPERT CLAIMS
Despite all the public shaming Harry has made against the royal family, he flew overseas to see his father be crowned on May 6. However, he reportedly went straight to the airport following the coronation and did not appear on the Buckingham Palace balcony as he is not a working royal.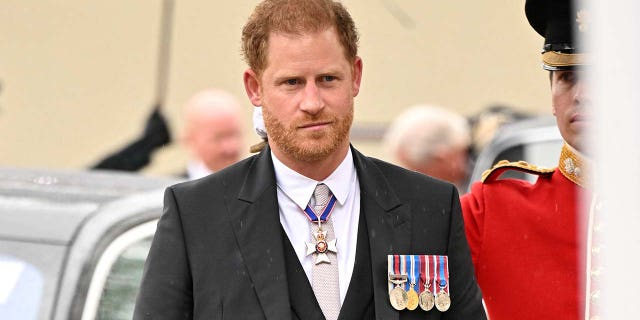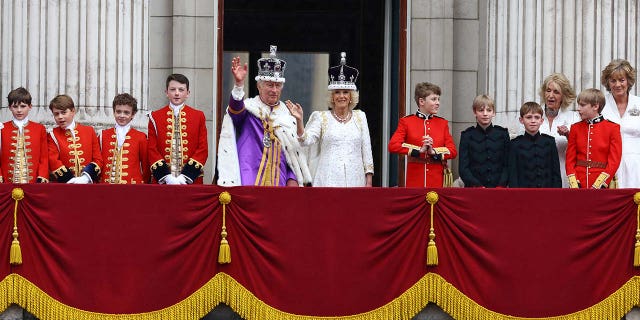 Harry also did not appear to interact with any members of the royal family before his departure from England back to the United States on Saturday.
Britney Spears' long battle with her father
Britney and her father, Jamie Spears, had a very public, messy, battle over her conservatorship with the "Oops!…I Did It Again" singer ultimately gaining her freedom.
Britney's conservatorship, which was overseen by Jamie, came to an end in November 2021.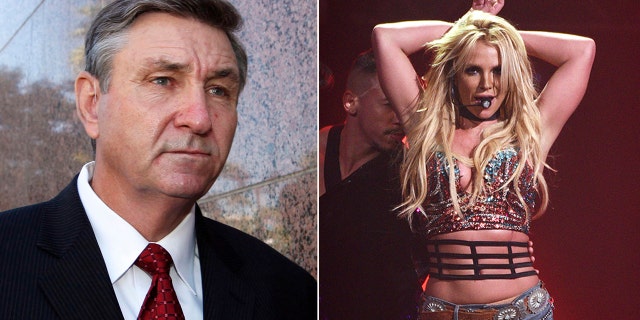 Jamie was in control of Spears' finances since 2009 after the "Toxic" singer underwent a series of involuntary holds. 
Trouble began for Spears in the late 2000s, namely when the star was spotted driving her car with her infant son in her lap. The now-infamous incident was followed by the songstress shaving her head and attacking a paparazzi photographer's car.
BRITNEY SPEARS' AUNT SLAMS SINGER'S DAD JAMIE OVER CONSERVATORSHIP: 'BARBARIC'
Before the conservatorship was put in place, the star took several trips to rehab and was hospitalized under psychiatric hold twice, according to The Hollywood Reporter, resulting in the loss of custody of her children to her ex-husband, Kevin Federline.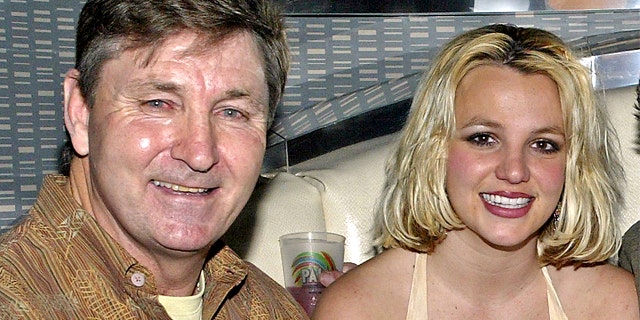 After her second psychiatric hold, Spears' father, Jamie, petitioned the Los Angeles County Superior Court for an emergency "temporary conservatorship" over his daughter, according to the Los Angeles Times, which was granted.
In 2009, Jamie was given complete control over the "Crossroads" star's estate and physical well-being while co-conservator Andrew Wallet, an attorney, was to oversee her finances. 
By the end of the year, the conservatorship was made permanent. Wallet later left the conservatorship in 2019.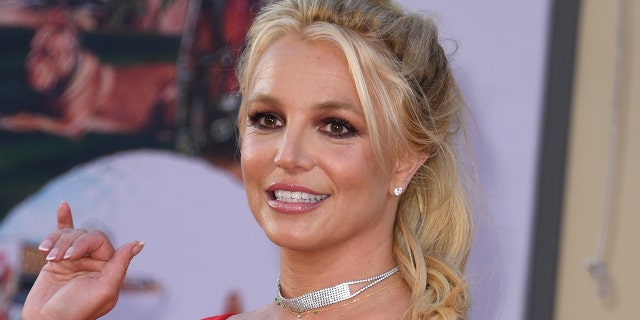 On June 23, 2021, Britney offered up a bombshell testimony in her case, claiming that her father has kept extremely tight restrictions on her for the last 13 years. 
She said that she's been left "traumatized" and alleged, among other things, that she was forced her to take "lithium" and was sent against her will to a mental health facility under the conservatorship.
Britney finally gained her freedom back in 2021. After being released from her conservatorship, Spears celebrated her "freedom" by downing her "first glass of champagne" and also shared with her fans that she was considering becoming a mother again.
Jennifer Aniston's mother's bombshell book
Jennifer Aniston's mother, Nancy Dow, released a tell-all book, "From Mother and Daughter to Friends," in 1999 detailing their contentious relationship.
The release of the book led to an estrangement between Aniston and Dow.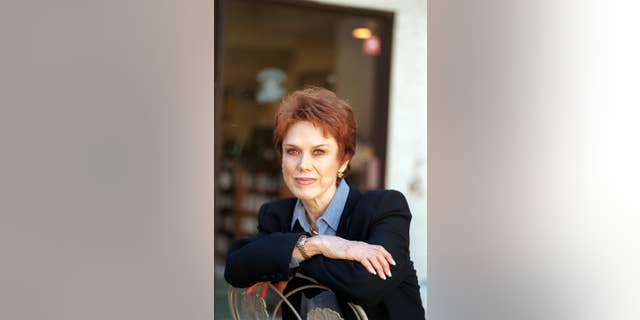 Five years after the book's release, Aniston and Dow still did not mend their relationship. "I never thought my mom would not know my husband," Aniston said, referencing Brad Pitt in an interview with The Associated Press at the time. 
Prior to Dow's death in 2016, the mother-daughter duo were back on speaking terms.
"She was critical," Aniston told The Hollywood Reporter in 2015. "She was very critical of me. Because she was a model, she was gorgeous, stunning. I wasn't. I never was. I honestly still don't think of myself in that sort of light, which is fine." 
Aniston also said she found her mother to be "unforgiving," adding "she would hold grudges that I just found so petty."
"We're all fine," the "Friends" alum noted at the time. 
Dow, who was a former model and actress, was 79 at the time of her death. She "passed away peacefully surrounded by family and friends after enduring a long illness," a representative for Aniston shared with E! News in 2016. 
Angelina Jolie, Jon Voight's rocky relationship
Angelina Jolie did not always have a steady relationship with her father, Jon Voight, as the father-daughter duo have had various periods of estrangement over the years. 
Jolie credits her late mother Marcheline Bertrand for raising her and her brother, according to E! News. Jolie and Bertrand were very close up to her death.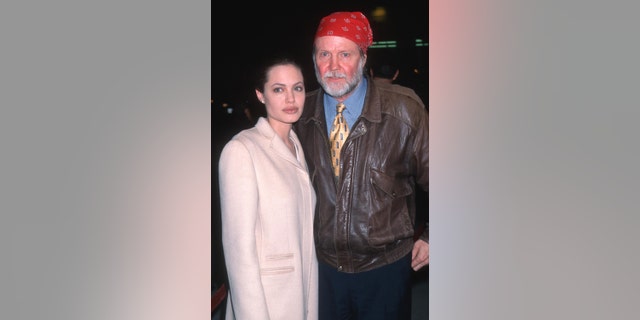 The "Midnight Cowboy" actor, 84, and Bertrand – who died in 2007 from cancer – shared Jolie, 47, and James Haven, 49.
In 2007, Voight addressed his rift with his children at the time, according to People magazine. "I feel that it comes from their inability to let go of years of programmed anger from their mother (the late Marchelin Bertrand) who understandably felt quite hurt when we divorced," he said in part, adding: "God knows for years, I've tried to mend this relationship."
Meanwhile, in 2011, Jolie gushed over her mother in an interview with The Sun.
"My mom always made it clear that I was her friend—and that is a lesson on how to bring up my own children," Jolie shared. "When we talked, I felt she wanted to hear what I had to say. She enjoyed me and I feel I'm enjoying my kids. If anybody ever tells me that I am a mother to them like my mom was to me, it will be a great compliment."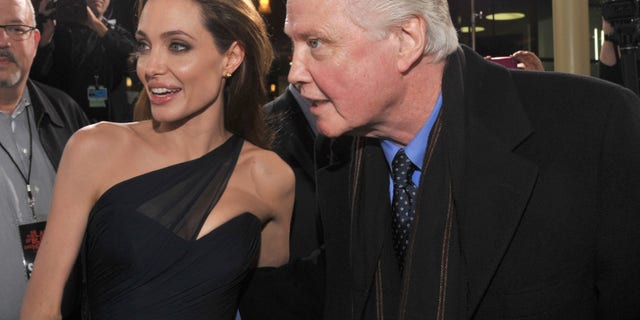 In 2017, Jolie spoke about her mom while discussing her divorce from Brad Pitt in an interview with Elle France. "I know how much she would have contributed to [my kids'] lives and I am sad they will miss out on that," she began, E! News reported. 
"I would give anything for her to be with me at this time. I've needed her. I talk to her often in my mind and try to think what she might say and how she might guide me."
Her divorce from Pitt ended up really bringing her back together with Voight.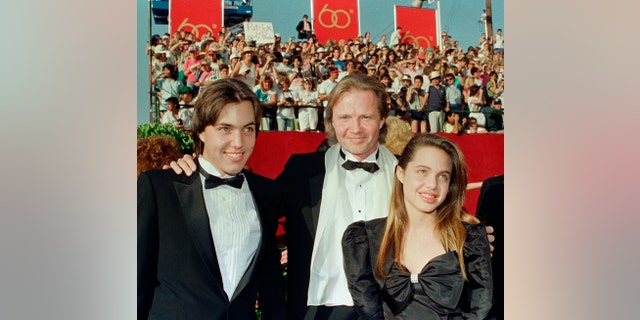 "He's been very good at understanding they needed their grandfather at this time," Jolie told Vanity Fair in 2017. "I had to do a therapy meeting last night and he was just around. He knows kind of the rule—don't make them play with you. Just be a cool grandpa who's creative, and hang out and tell stories and read a book in the library."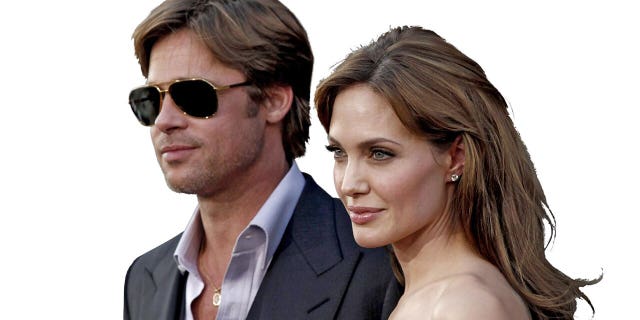 As to why Jolie opted not to take her father's last name in her career, she told The Sun in 2011 that people "would react to the name."
"Dad always used to apologize, when I was young, for the fact that articles described me as 'Jon Voight's daughter.' I didn't feel that close to my father. I felt more of my mother's daughter when I was a child. So that was one part of it."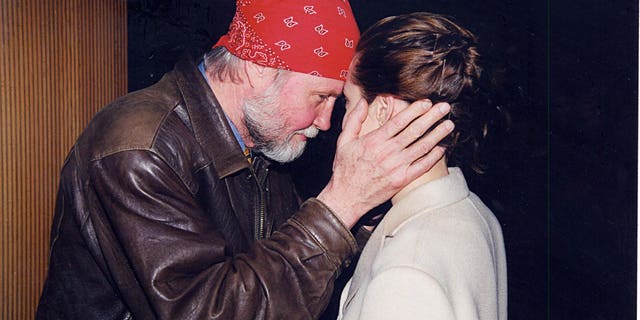 Matthew McConaughey's mom leaked stories to the press
It's safe to say that the relationship between Matthew McConaughey and his mother has not always been alright, alright, alright.
In 2021, the actor and his mother, Kay, paid a visit to "Red Table Talk" to discuss his memoir, "Greenlights," and opened up about their eight-year estrangement. 
"As soon as I got 'famous' after [1996's] 'A Time to Kill,' I started to have my weekly Sunday call home to call my mother," McConaughey said, per People magazine. "Mother wasn't answering the phone. A fan of my fame was answering the phone."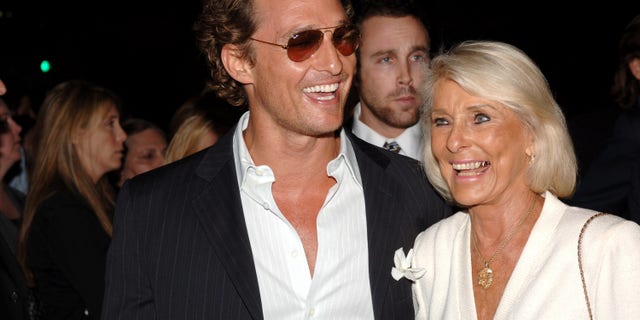 McConaughey continued, "I was trying to find my own balance with fame and stuff. And I would share things with her… some of those things I would share might show up in the six o'clock news three days later."
The "Dallas Buyers Club" star recalled turning on his television to see his mother allow camera crews enter his childhood home, showing off his bedroom and sharing private, family stories.
"I didn't think you'd find out," he remembered being told by Kay, causing him to turn away from her for eight years.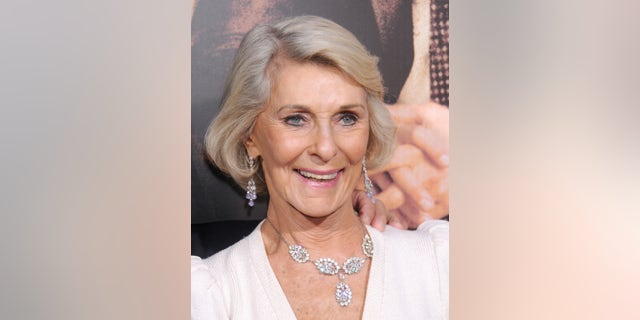 "There were years there where I would not share things with her because I was also finding my own balance," he said. "I was like, 'Look, mom, loose lips will sink ships. There are a lot of people that would like to know these things, and it's none of their business.'" 
In 2004, they turned things around and reentered one another's lives.
During the "Red Table Talk" appearance, Kay admitted to "enjoying his fame more than he was, I guess."
During the coronavirus lockdown, Kay stayed with her son, his wife Camilla and their three children.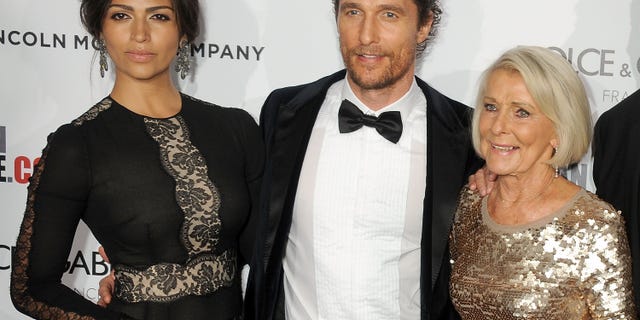 Kate, Oliver Hudson feeling 'abandoned' by their father
Kate Hudson and her brother, Oliver Hudson, have been outspoken about their estrangement from their father, singer Bill Hudson, in the past.
In 2021, Kate told Today that her feelings for her father aren't new, but "a 41-year-old issue."
Both Kate and Oliver were raised by their mother, Goldie Hawn and her longtime partner, Kurt Russell.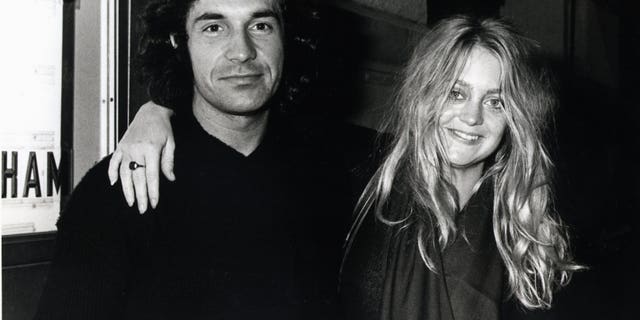 "I think that estrangement is unfortunately quite common," Kate told the outlet. "I think it's important for people to talk about that… If they can't reconnect or if it's too challenging, that it's OK, right?"
"I have a great family. I have a beautiful mother. I have a stepfather who stepped in and played a huge, huge part in sharing what it is to have a dependable father figure in our life. But it doesn't take away from the fact that we didn't know our dad," Kate continued.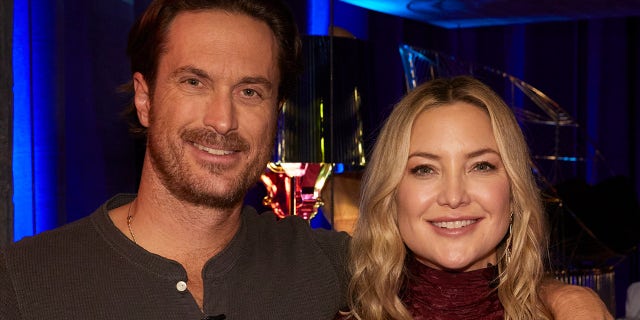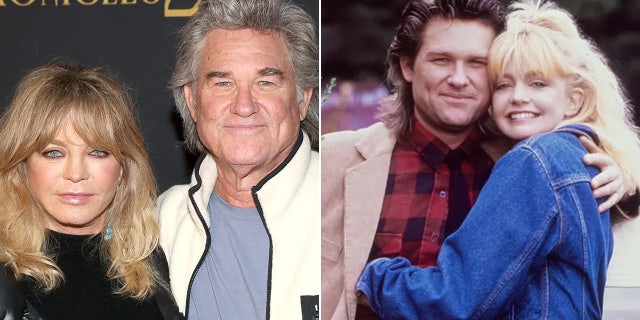 CLICK HERE TO SIGN UP FOR THE ENTERTAINMENT NEWSLETTER
She added, "I think as I've sort of gone through that process … I kind of look at my dad and I'm, like, 'You know, the love has never ever gone anywhere. It's always been there, no matter what those complications have been.' And healing is … personal, and I think people sometimes just need to hear that they're not alone in that."
On Father's Day in 2015, Oliver took to Instagram and shared a childhood picture with his sister and father. He captioned the image, "Happy abandonment day…"
Earlier this year, Kate also revealed that her strained relationship with her biological father led her to reject making music for many years.
"Earlier on in my career, I thought I would definitely do music, but then 'Almost Famous' happened," Hudson said on "Table for Two with Bruce Bozzi," referring to her Oscar-nominated breakthrough role as groupie Penny Lane in Cameron Crowe's 2000 film.
She continued, "But later on I kind of rejected it because I was like, 'You know what?' As you do when you're dealing with daddy issues. I don't want to connect to that part because that's my dad. That's all dad."
CLICK HERE TO GET THE FOX NEWS APP
Hudson explained that her perspective on making music changed as she grew older and eventually reconciled with Bill. "I was raised by this incredible father," she said, referring to Russell.
Hudson continued, "And I love my real father too. I've been able to heal that."