Prince Andrew is said to be "in despair" that the king hasn't shared their late mother's inheritance.
According to multiple reports, King Charles became the sole beneficiary of Queen Elizabeth II's wealth under a 1993 agreement that no inheritance tax is paid on assets moving from one sovereign to another. The queen's estate is estimated to be worth nearly $800 million.
A palace source alleged to the U.K.'s DailyMail that the queen's fortune had passed directly "from monarch to monarch" because that was the most "tax efficient" way to transfer it. As a result, none of the queen's other children, including Princess Anne and Prince Edward, would receive money.
"There is absolutely no reason for Andrew to expect money from his mother's estate," Christopher Andersen, author of "The King," told Fox News Digital. "He knew all too well that legislation was passed… to avoid crippling inheritance taxes."
PRINCE ANDREW 'FURIOUS' WITH KING CHARLES OVER POSSIBLE 'HUMILIATING' BAN, ROYAL EXPERTS CLAIM
"He also knew that when the Queen Mother died, she left her entire fortune to her daughter Queen Elizabeth II for the same reason," Andersen pointed out. "The Queen Mother also left specific instructions for certain people to inherit various pieces of jewelry and other personal property, but in fact, these were not binding — total control remained in the hands of her daughter the queen."
According to the outlet, Edward and Anne receive a stipend from the Sovereign Grant as working royals. However, Andrew stepped down from royal duties in 2019 after he faced accusations of sexual assault, which he continues to vehemently deny.
"Andrew is in despair," a pal alleged. "He's been left completely in the dark. Andrew's a member of the family, for God's sake, yet he had no idea this was coming. I gather he's checked it out and it's true. It's all gone 'monarch to monarch.'"
"What's he meant to do? Go cap in hand to his older brother to keep a roof over his head?" the pal claimed. "Things are going from bad to worse. It's a disaster."
CLICK HERE TO SIGN UP FOR THE ENTERTAINMENT NEWSLETTER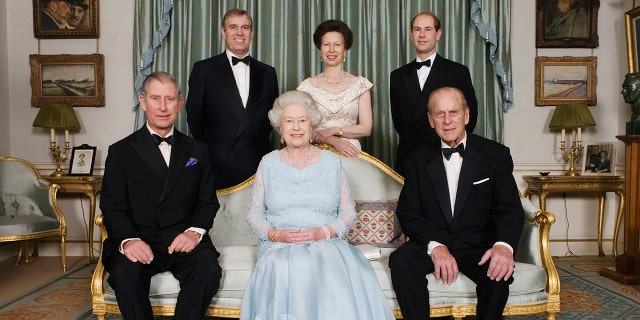 Still, a palace source told the outlet that Andrew "hasn't been uniquely targeted for ill-treatment."
"Her late majesty supported her children during her lifetime and had made provisions for them already," said the insider.
The queen, England's longest-reigning monarch, passed away in September 2022 at age 96. Charles, 74, will be crowned on May 6.
"Yes, Andrew finds himself in a terribly difficult position financially," said Andersen. "But it is a dilemma of his own making. He was completely undone by his involvement with Jeffrey Epstein. Because of that, he gets none of the income from the Sovereign Grant that goes to a working royal. In the past, you could always rely on mama to bail him out when he faced money troubles, but those days are clearly over."
MEGHAN MARKLE, PRINCE HARRY'S FROGMORE COTTAGE EVICTION: PRINCE ANDREW 'INSULTED' BY NEW MOVE, EXPERTS SAY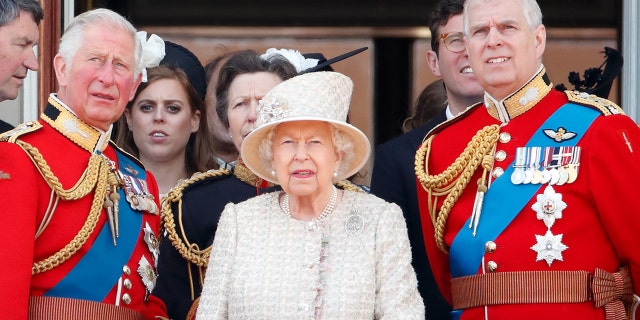 "The king is not about to abandon Andrew entirely, but the Duke of York will definitely have to change his lifestyle and tighten his belt," Andersen added.
A "well-placed" source told the outlet that it was the late queen who initially proposed the idea of Andrew, 63, moving into Frogmore Cottage, the former U.K. residence of the Duke and Duchess of Sussex. It was understood that the queen felt the Royal Lodge, where he resides, would be a more appropriate home for the Prince and Princess of Wales, as well as their three children.
Kinsey Schofield, the host of the "To Di For Daily" podcast, told Fox News Digital that rumors have been circulating of Andrew possibly doing another tell-all interview as the king continues to scale back.
"Prince Andrew's level of entitlement never ceases to amaze me, but it does give a bit of credibility to the stories circulating that Andrew is looking to relocate to America and start over," Schofield explained. "It could also explain why sources are saying that he is in the process of trying to secure a big sit-down interview here in the states. To clear his name? Or is he looking for a big payday?"
MEGHAN MARKLE, PRINCE HARRY 'STUNNED' BY KING CHARLES' 'CRUEL' FROGMORE COTTAGE EVICTION, REPORT SAYS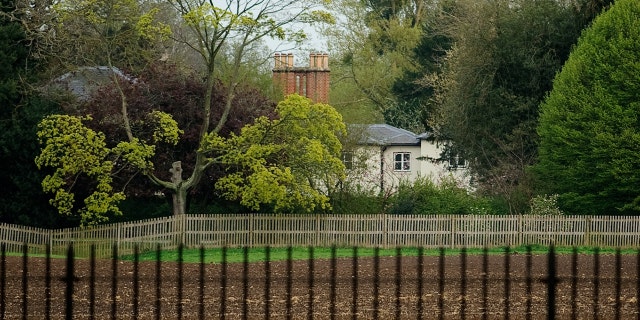 In response to sources connected to the Duke of York speaking out, royal expert Shannon Felton Spence told Fox News Digital: "I think Andrew has forgotten how monarchy works – or wills for that matter. Just another spare airing grievances to keep their name in the headlines."
Previously, it was reported that Andrew was "resisting" the king's wishes for him to leave the Royal Lodge for Frogmore Cottage. According to royal experts, there's a reason why Charles eyed his younger sibling for the move.
Andrew's annual allowance of nearly $300,000 is being cut in April, The Telegraph reported. Friends claimed to the outlet that this will make it difficult for the duke to maintain the 98-acre Windsor property. Andrew's main source of income is his Royal Navy pension and a "substantial inheritance" from his late parents.
A source told The Sun that Andrew is "resolute" that he will stay at Royal Lodge. According to the outlet, he hasn't accepted the offer to move yet.
KING CHARLES WON'T LEAVE PRINCE ANDREW 'HOMELESS,' BUT DISGRACED DUKE MUST 'REMAIN IN THE SHADOWS': EXPERT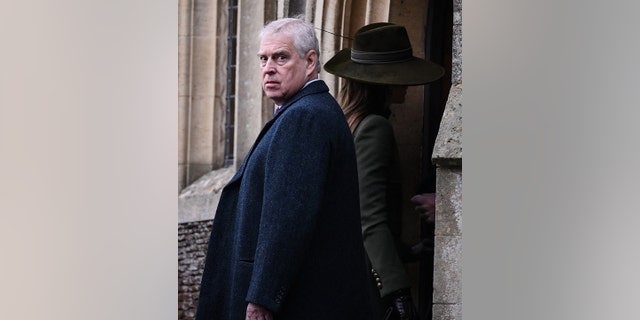 Andrew stepped back from royal duties in 2019 amid his controversial connection to the late American financier and convicted sex offender Jeffrey Epstein. He was also stripped of his honorary military titles. Before her death in 2022, the queen also removed his honorary leadership of various charities, known as royal patronages, and barred him from using the title "His Royal Highness" in official settings.
The council in the northern city of York voted unanimously to withdraw the prince's "freedom of the city." The honor was awarded to Andrew in 1987 after the queen made him the Duke of York. He is the first person to be stripped of the status, an honor that dates back to medieval times. Local leaders have since argued that Andrew should also lose the title of Duke of York. A spokesperson for Andrew declined to comment at the time.
In 2022, a U.S. judge dismissed the sex abuse lawsuit against Andrew, who reached a settlement with accuser Virginia Roberts Giuffre. The prince made a substantial donation to his accuser's charity and declared that he had never meant to malign her character.
Andrew strenuously denied Giuffre's allegations after she sued him, accusing the British royal of sexually abusing her while she traveled with Epstein in 2001 when she was 17.
PRINCE ANDREW'S INFAMOUS BBC INTERVIEW ABOUT JEFFREY EPSTEIN TO BE TURNED INTO MOVIE: WHAT TO KNOW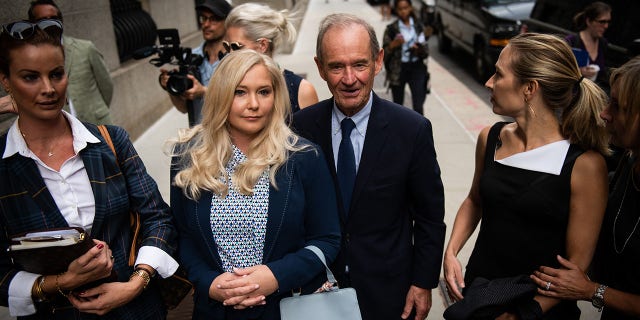 Giuffre, 39, reached the settlement with Andrew after the judge rejected the prince's bid to win early dismissal of the lawsuit.
The Associated Press contributed to this report.