A slain Massachusetts pregnant woman's felon fiancé and a previously convicted killer were arrested and charged with both her murder and with dumping her body in a Rhode Island lake, prosecutors said. 
Nearly six months after a fisherman found Leila Patricia Duarte Da Luz's in late December, her fiance, Gary Gromkiewicz, and his alleged associate Michael Lambert were arrested and charged on Tuesday.
Both men were out on parole at the time, according to prosecutors. Lambert had been convicted of killing a homeless man on Thanksgiving in the mid-1990s, and Gromkeiwicz was on parole for a 2015 assault with a deadly weapon, Rhode Island State Police said.
More than 50 warrants were executed during an "extensive investigation" that involved several law enforcement agencies after Da Luz, 34, was found in Carbuncle Pond in Coventry, Rhode Island, on Dec. 21. 
MAN CONFESSES TO LOVE TRIANGLE MURDER OF WIFE, WIFE'S GIRLFRIEND: REPORT
The body of water is about 75 miles – approximately a 1.5-hour drive – from where Da Luz lived in Brockton, Massachusets, where she was reported missing on Dec. 27.  
"The evidence collected required a massive amount of time and effort for investigators to analyze the technical data and physical evidence," Rhode Island State Police said in a statement.
"But with this information, coupled with numerous witness interviews, detectives established the framework for the criminal charges."
ANA WALSHE MURDER: HUSBAND BRIAN WALSHE THREW OUT HACKSAW WITH POTENTIAL KEY PIECE OF EVIDENCE
During Gromkiewicz's Wednesday arraignment, prosecutors said Da Luz was alive when she entered the water, according to a local report from ABC 6.
She floundered in the pond for several hours and suffered cuts on her head from blunt force trauma and drowned, state police said based off the autopsy results, which also revealed she was pregnant.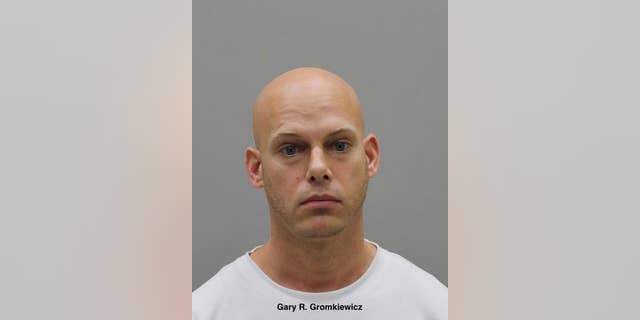 Her fiancé, also the father of her child, was charged with murder and conspiracy to commit murder. Prosecutors said the pair had a "tumultuous" relationship and argued about the money he spent on a diamond ring, prosecutors said, according to ABC 6. 
Prosecutors said that investigators called Gromkiewicz after Da Luz's disappearance, and that he allegedly said the last time he saw or heard from her was "maybe a few days ago," ABC 6 reported. 
He alleged told police, "She hasn't answered my texts," and then said, "If you find her don't call me. I don't care," before hanging up.
BRIAN WALSHE HIRED PRIVATE INVESTIGATOR, SUSPECTED WIFE ANA WALSHE WAS CHEATING: PROSECUTOR
Gromkiewicz, 35, met Lambert, 46, in prison, according to prosecutors.
Both suspects were held without bail, and no plea was entered for either suspect on Wednesday. 
The case is a reminder that pregnancies during "tumulutous" or volatile relationships can lead to violence, said Lucy Rios, the executive director for Rhode Island Coalition Against Domestic Violence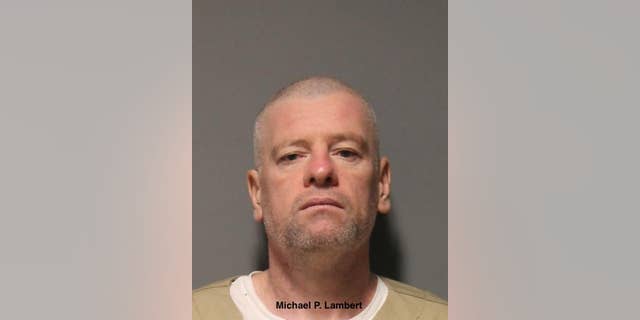 Rios said in a statement after the suspects' arrests, "The leading cause of death for pregnant women in the United States is domestic violence homicide.
"Pregnancy and the birth of a child can cause an abusive partner to escalate their violence, as they may feel they are losing power and control." 
Rios said that Da Luz had been studying business law at the time of her death.
"We honor the life and bear witness to the devastating loss of 34-year-old Leila Patricia Duarte Da Luz," she said. 
"We extend our deepest heartfelt condolences to the family and friends of Leila. Leila was two months pregnant when she was killed in a domestic violence homicide."