Daytona Beach police have arrested a man related to the city's mayor in a hit-and-run incident that left a young girl seriously injured.
Officers were searching for a black Dodge Charger alleged as the vehicle involved around 1:20 p.m. Tuesday.
A vehicle matching the description was located a few blocks away from the crime scene, and police confirmed it was involved in the hit-and-run. Kenyatta Henry, 23, was taken into custody. He is related to Daytona Beach Mayor Derrick Henry, according to FOX 35 Orlando.
Henry is accused of hitting a 2-year-old toddler named Elaya, who is said to have been walking after her father to get into a car outside a home on Forest Lane when she was struck. 
ARMED FLORIDA MAN IN DEVIL MASK STOPPED BY 'HEROIC' STRIP CLUB SECURITY GUARDS: VIDEO
"He said, 'It's not my fault! It's not my fault!' Yes, it is. You hit her. No, you hit her. It had to be your fault," Challie Collins, the girl's great-uncle, told FOX 35. 
Elaya was taken to a local hospital emergency room, where it was determined she should be helicoptered to a children's hospital in Orlando, authorities said.
Henry reportedly is no stranger to police and was arrested as recently as November for allegedly trying to run from police. 
FLORIDA SECURITY GUARDS PREVENT ARMED SUSPECT ATTEMPTING TO ENTER STRIP CLUB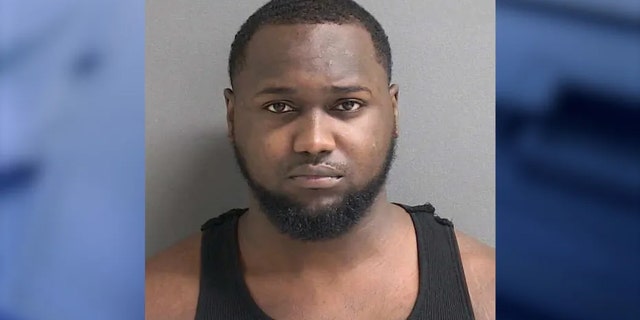 His relative, Mayor Henry, released the following statement on Facebook after learning of the arrest. 
"I would like to express my utmost concern for the young child who was injured in the unfortunate incident involving a member of my family earlier today," Henry said. "My entire family's thoughts and prayers are with the child and her family during this difficult time, and I am hopeful for her quick and complete recovery. I believe that it is imperative that we prioritize the well-being of the child, and I trust that the legal proceedings will be conducted with full transparency and impartiality."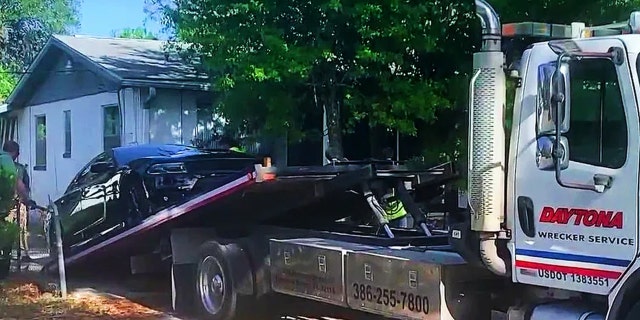 CLICK HERE TO GET THE FOX NEWS APP
Family says Elaya suffered a cracked skull as a result of the hit-and-run.
"We're praying that she comes out of this," Collins said. "I'm a true believer that she's going to come out of it."
Henry is charged with a hit-and-run resulting in bodily injury.