Surveillance video captured a Temple University student being slugged during an attempted carjacking in north Philadelphia.
The video from Sunday night obtained by FOX 29 shows the 21-year-old student walking backwards down a sidewalk as a group of at least three alleged attackers follows him closely. 
The student extends an arm to keep the group at a distance when one of the group members dressed in dark clothes appears to punch the student in the face. 
The group laughs after the assault, and all the people involved continue down the sidewalk out of the camera's view.
LIBERAL CITY'S OPEN-AIR DRUG CRISIS SPIRALING OUT OF CONTROL, FUELED BY MEXICAN CARTELS: 'WE'RE ZOMBIES'
The Philadelphia Police Department confirmed that they are investigating the incident that happened outside the Tempe Police Department's patrol zone. 
"Instagram account 'Keep_Us_Safe_TU' said the victim's roommate reported the trio tried to steal his car and threw cement at the victim, shattering his back windshield," FOX 29 reports. 
The group who attacked the student, believed to be teenagers, also allegedly threw cement at the victim's apartment.
1 KILLED, 2 OTHERS SHOT IN HOME INVASION NEAR PHILADELPHIA'S TEMPLE UNIVERSITY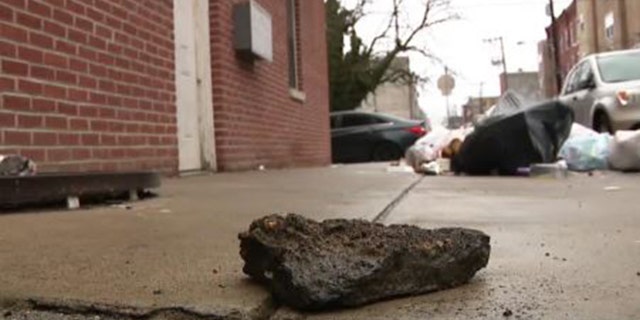 "It's really frightening," Temple Senior Bailey Lychock told FOX 29. " It's very close to me, and it's really scary because thing have been getting a lot worse around here."
The school said it did not alert students of the assault via Temple University Alert due to the attack being outside their patrol zone.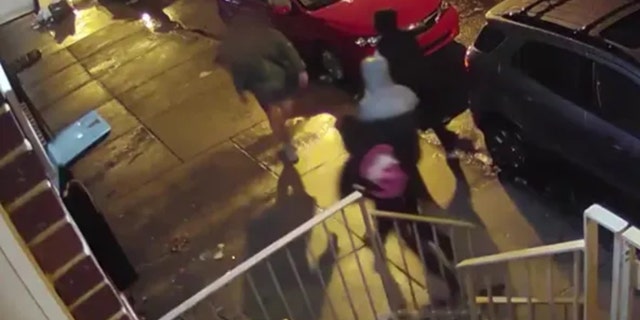 Rampant crime has recently plagued Temple University and its surrounding neighborhoods.
Philadelphia police say just blocks away from where the Temple student was attacked a group of four carjacked a 22-year-old at gunpoint. They are unsure if the incidents are related.