When Bob Guccione launched Penthouse with a bank loan in 1965, he aimed to publish a magazine that highlighted explicit photos of women – a direct competitor to Playboy.
The porn mogul, at one point one of the wealthiest people in America, lost his entire fortune before he died in 2010 at age 79. He's now the subject of a new docuseries on A&E called "Secrets of Penthouse," which details his rise to stardom and financial downfall. It features new interviews with two of his children, his nephew as well as several Penthouse "Pets" and former Penthouse executives, among others. Many of the subjects featured in the series have never publicly spoken out before, the network noted. The first part aired Monday with the second premiering Tuesday night.
"My father was involved with this very controversial, groundbreaking business," Guccione's son, Nicholas Guccione, told Fox News Digital. "At a very young age, I didn't quite grasp it as I was growing up in England. But when we moved to America, it hit me like a ton of bricks."
PENTHOUSE MAGAZINE FOUNDER BOB GUCCIONE DIES AT 79
The Brooklyn-born Guccione spent several months in a Catholic seminary before dropping out to pursue his dream of becoming an artist. He headed to London in 1960 where he began photographing models. Guccione was working as a cartoonist and a manager of self-service laundries where he got the idea of launching an adult magazine that would cater to "regular guys."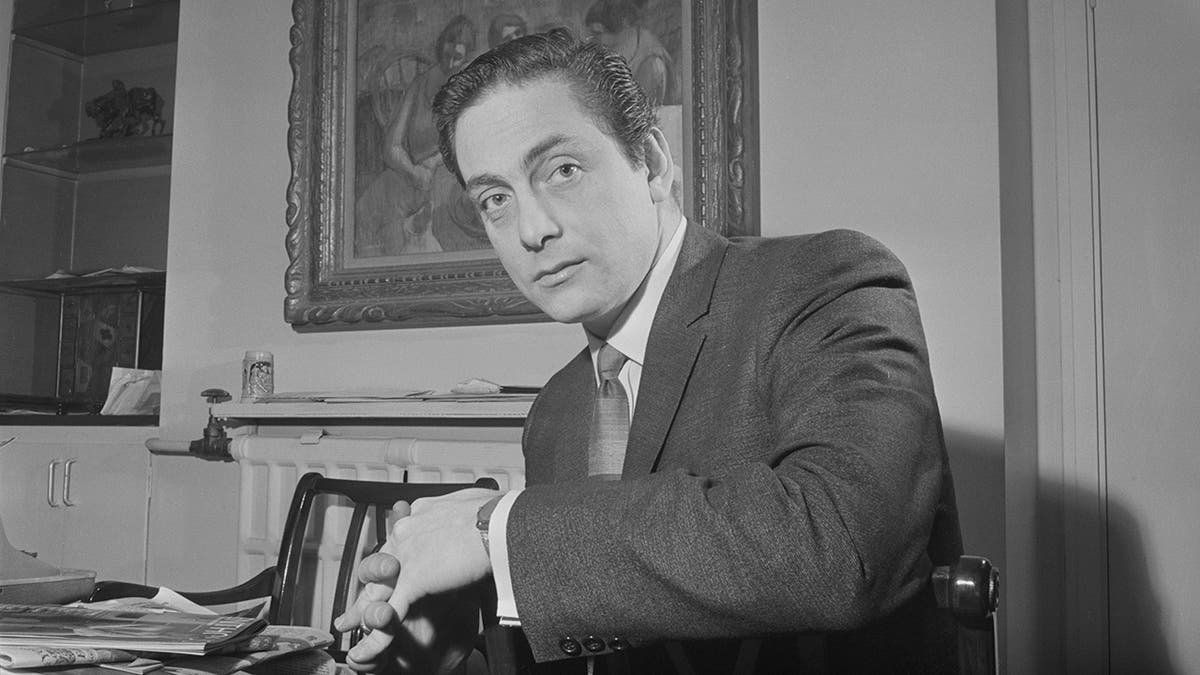 "People attacked us," Nicholas said. "We've been attacked by many entities from many sides. … And it's pathetic. These moral guys are the ones you want to watch out for, not us. We're like dentists. We say, 'I'm going to drill your tooth. It's going to be loud. It's going to hurt. But at least you know what you're getting.' These guys, on the other hand, hide like wolves in sheep's clothing. But us, we tell it like it is."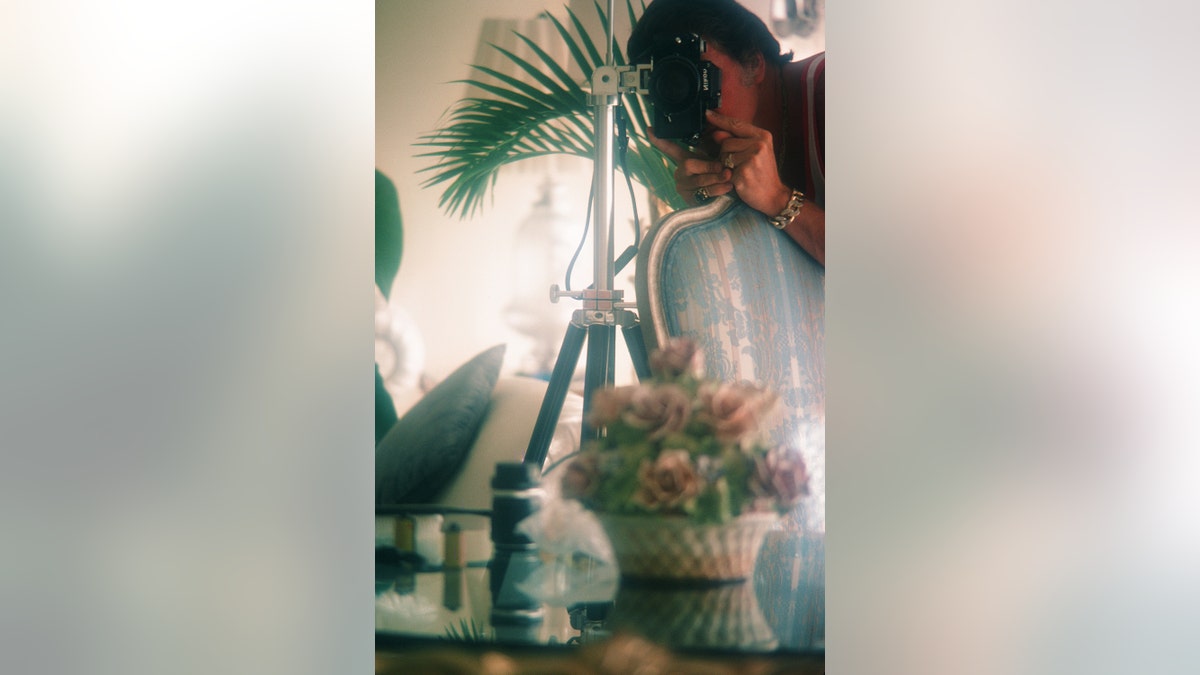 Nicholas said his father and Playboy founder Hugh Hefner "were on the same team."
"There was no animosity whatsoever," he said. "We wanted to showcase the beauty of the female form through beautiful photography. And we were both part of the sexual revolution [in America]."
"I met Hugh Hefner purely by chance when I lived in Los Angeles in the '90s," Nicholas said. "He was very cordial, had no entourage. We were in a little hole in the wall on Sunset Boulevard, a strip club. … He was on his own, just like me. … We were both on the same team and we knew it. And we wanted to break new ground."
LARRY FLYNT WROTE JACKIE COLLINS 'THREATENING' LETTER AFTER 'DISTRESSING' NUDE PHOTO PROMPTED LEGAL BATTLE
The same couldn't be said about Hustler's Larry Flynt.
"He was a different animal," Nicholas chuckled. "They took it one step further than Penthouse. At one point, they published a cover of a woman going through a hamburger meat grinder and coming out as ground meat. Now that's disgusting. We weren't close with Hustler and Flynt. They were a little bit skewed. But as far as Playboy and Penthouse, I think we both had a wonderful and healthy representation of lovely ladies showing off their beauty."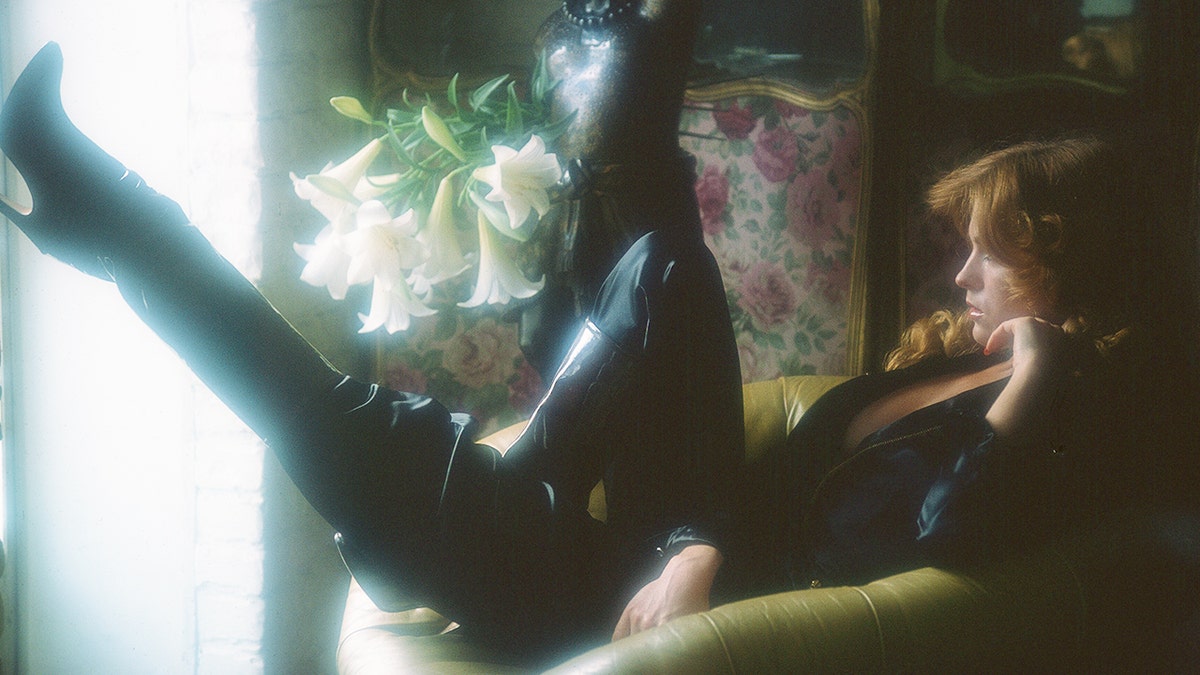 By 1982, it was reported that Guccione had a net worth of about $400 million. In 1979, he invested $17.5 million in the X-rated film "Caligula." The film about the decadent Roman emperor starred Malcolm McDowell, Peter O'Toole and Helen Mirren. The movie was widely panned by critics for its hardcore sex scenes and depictions of graphic violence.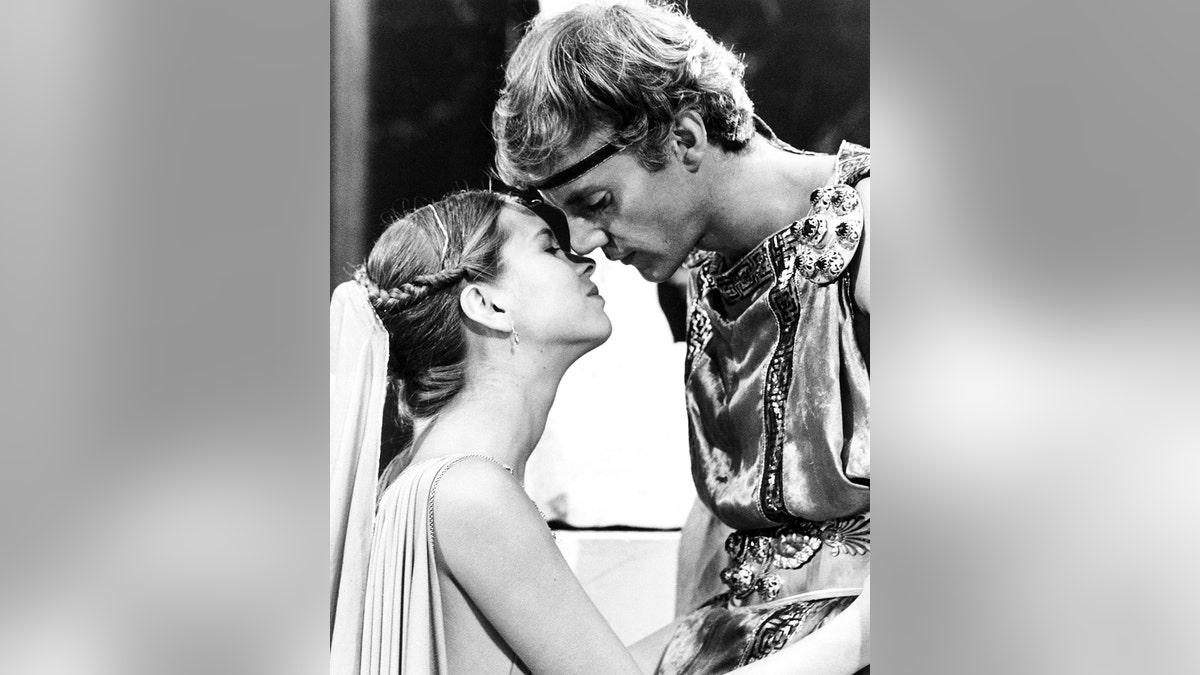 Guccione's family took a hands-on approach to running Penthouse, with several of them being on the staff. And there was one rule everyone, including Nicholas, had to follow.
"Don't f–k with the Pets," he said, referring to the magazine's pinups. "He also told the Pets, 'Don't go near my sons.' But it was like growing up in a candy store and saying, "Nick, you see those candy canes? Don't go near them. Don't even look at them.'"
"Well, that didn't last long," he chuckled.
CLICK HERE TO SIGN UP FOR THE ENTERTAINMENT NEWSLETTER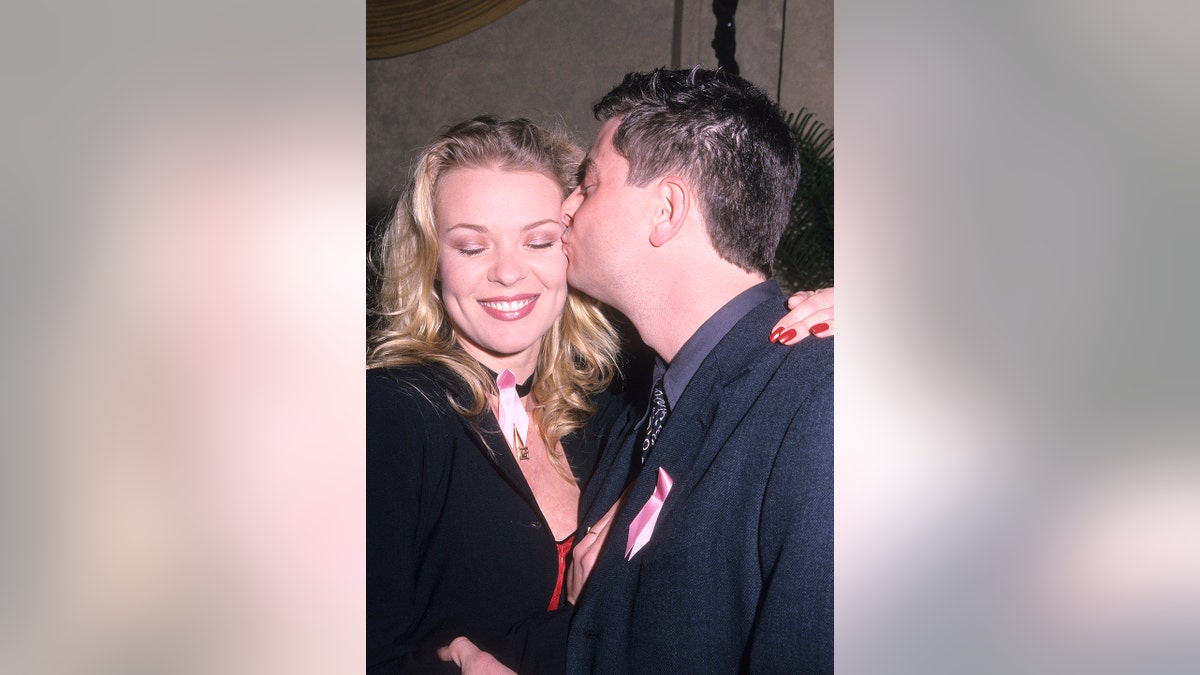 Nicholas went on to marry Penthouse Pet Nikie St. Gilles, in 2000. They welcomed a son in 2001. The couple divorced in 2010, but they remain close.
"Closer now than we were even when we got married," he said.
The rule didn't apply to Guccione. He had no qualms about mixing business with pleasure. His daughter, Nina, says in the docuseries that their father made the models take contraceptive pills.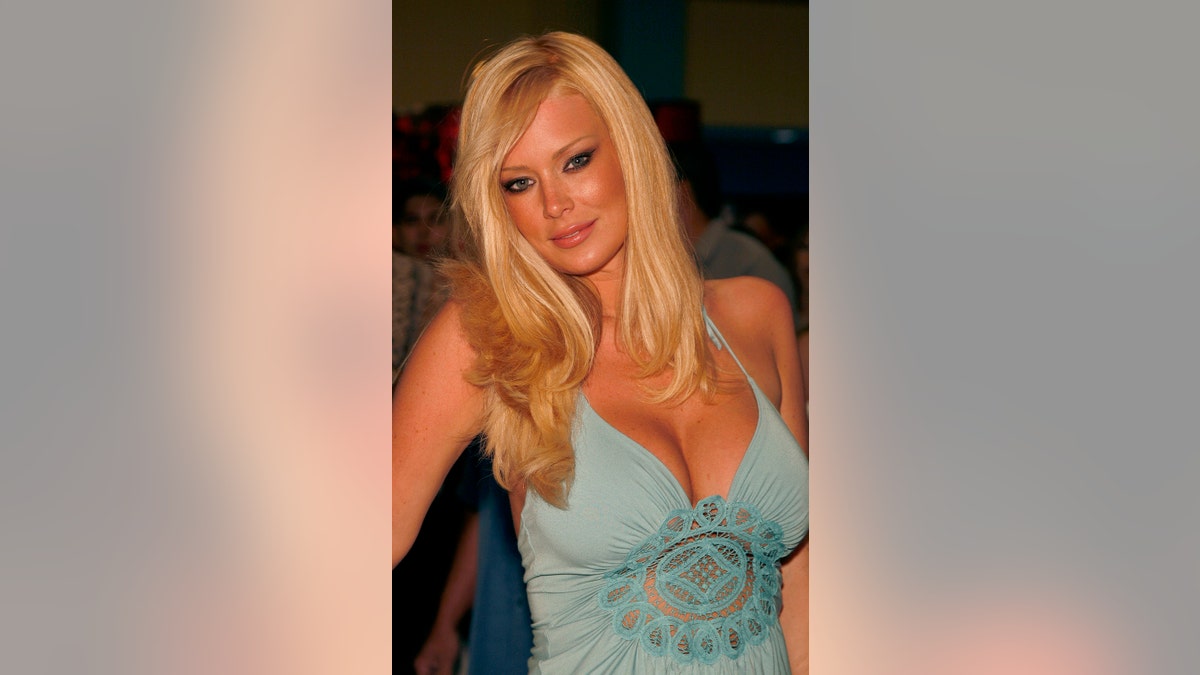 "He would say it makes the girls look more voluptuous before a shoot," she said. "But it occurred to me that he was probably trying to prevent the girls from getting pregnant. It's disgusting. But he didn't care."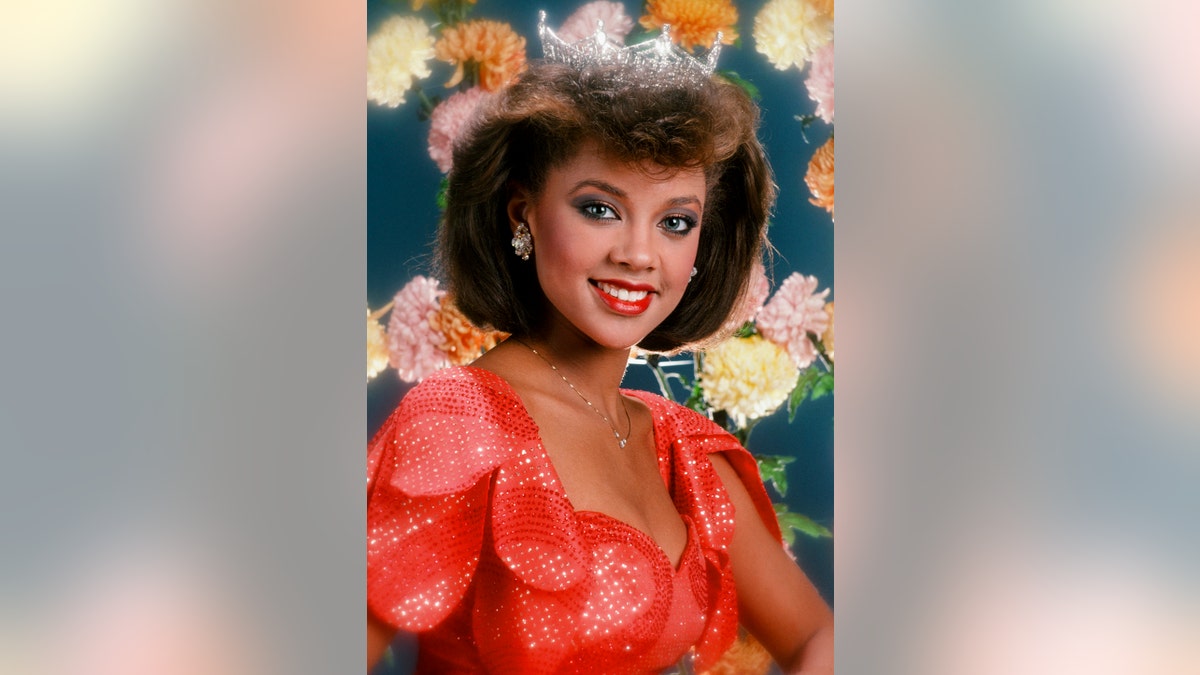 Penthouse stirred headlines in 1984 when nude photos of Vanessa Williams appeared in the magazine. The racy snaps were taken two years before she became the first Black Miss America and were rejected for publication by Playboy, according to the New York Times. Williams was forced to relinquish the crown. The issue sold nearly 6 million copies and reportedly made $14 million. She sued for $500 million.
The suit was dropped. Williams went on to launch a successful career in music and film.
In 2015, the CEO of the Miss America organization issued a formal apology to Williams. The 60-year-old, who didn't participate in "Secrets of Penthouse," didn't immediately respond to Fox News Digital's request for comment.
PLAYBOY FOUNDER HUGH HEFNER'S SON JOINS ONLYFANS, REMEMBERS 'WILD' CHILDHOOD AT MANSION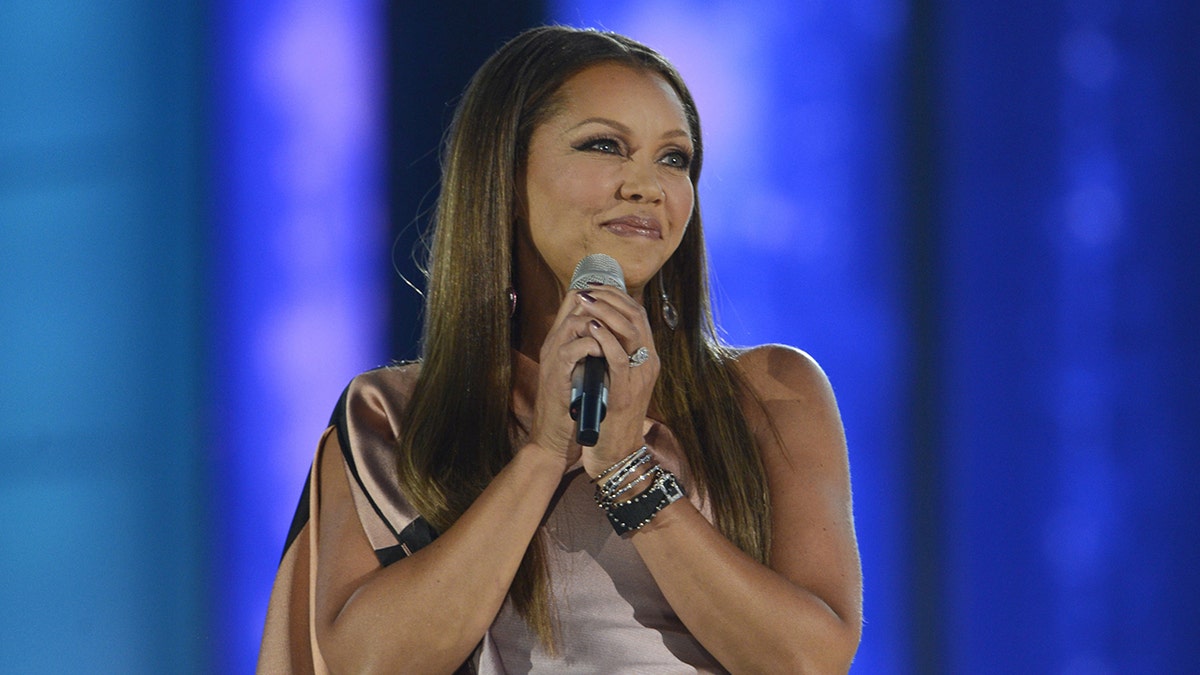 Nicholas said his father didn't have any regrets about the controversy.
"I was young, but I do remember we made so much money from that one issue," he explained. "And my dad, he was a simpleton. He liked to play video games in his bedroom. I didn't see him for years because he was too involved in his own things. … He got lucky for having a good eye for beauty. … People would go, 'You grew up with Penthouse – you must abuse and use women.' Quite the opposite – I respect and love women, that's what I learned from growing up in this industry. I have no issues with the past models. … We had a professional organization shooting women."
Success as a publisher allowed Guccione to amass an impressive art collection, which included paintings by El Greco, Modigliani, Dali, Degas, Matisse and Picasso. The works adorned his 30-room, 22,000-square-foot mansion in New York City.
But Nicholas admitted that his father was a lousy businessman.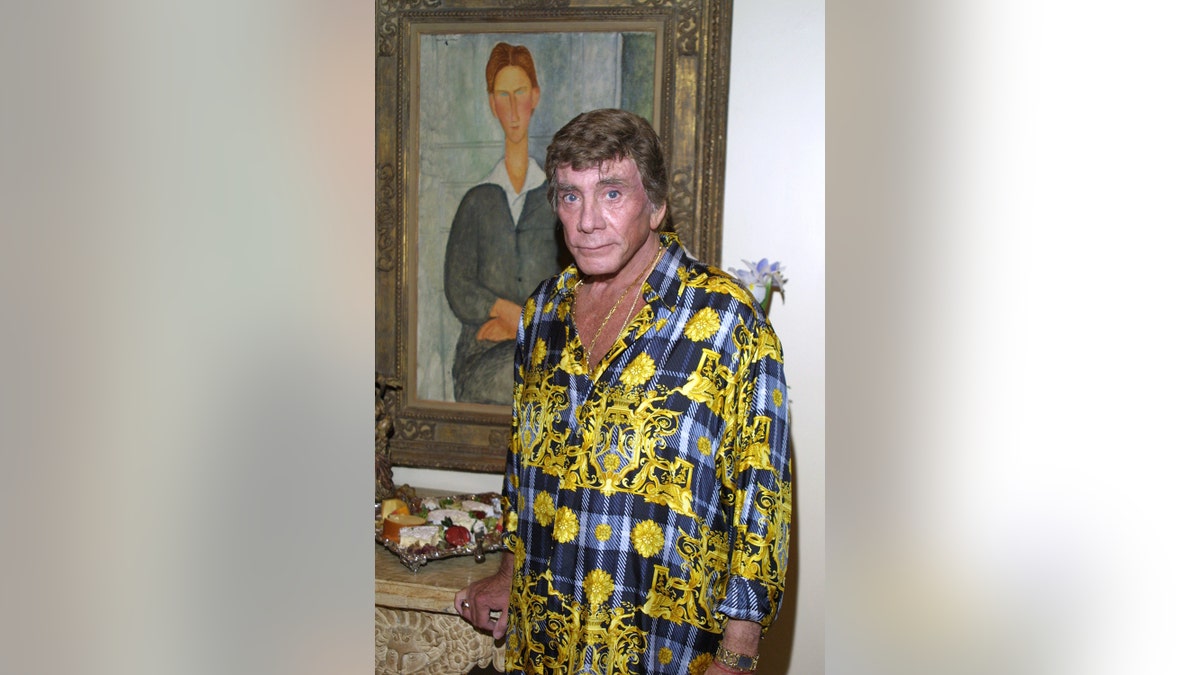 A $200 million Penthouse casino in Atlantic City never materialized, the New York Times reported. Guccione never obtained a gambling license, which caused construction to stall. Guccione lost much of his investment as legal fees quickly mounted. Then in 1985, the IRS demanded $45 million in back taxes. In 1986, a federal anti-pornography report resulted in newsstands and convenience stores pulling Penthouse from their magazine racks. Circulation further dropped. In 1992, Guccione had to borrow $80 million to cover another tax bill, the outlet revealed.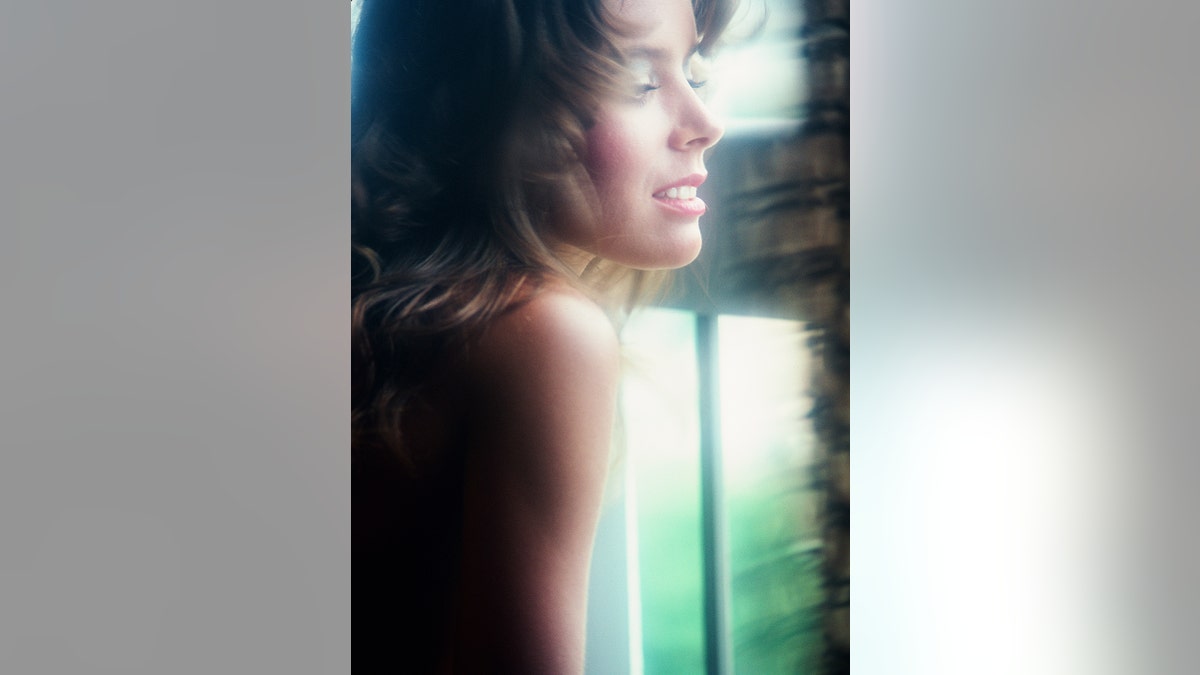 As pornography became more accessible online in the '90s, Guccione attempted to deliver more explicit content, which drove many advertisers and vendors away. More bad investments were made. As debts continued to soar, Guccione sold many of his prized artworks and properties. 
According to the Audit Bureau of Circulations, Penthouse's circulation dipped below 1 million in the late 1990s and fell to about 463,000 in 2003, the year General Media Inc. filed for bankruptcy. Over the first six months of 2010, Penthouse reported circulation of barely 178,000. In 2004, a private-equity investor from Florida acquired Penthouse in a bankruptcy sale.
Guccione's financial problems forced him to give up his prized art collection in 2002. The collection was appraised by Christie's for $59 million. He also had to give up his Manhattan mansion.
HUGH HEFNER'S FORMER LOVER REVEALS PLAYBOY FOUNDER'S STRICT RULES FOR HIS GIRLFRIENDS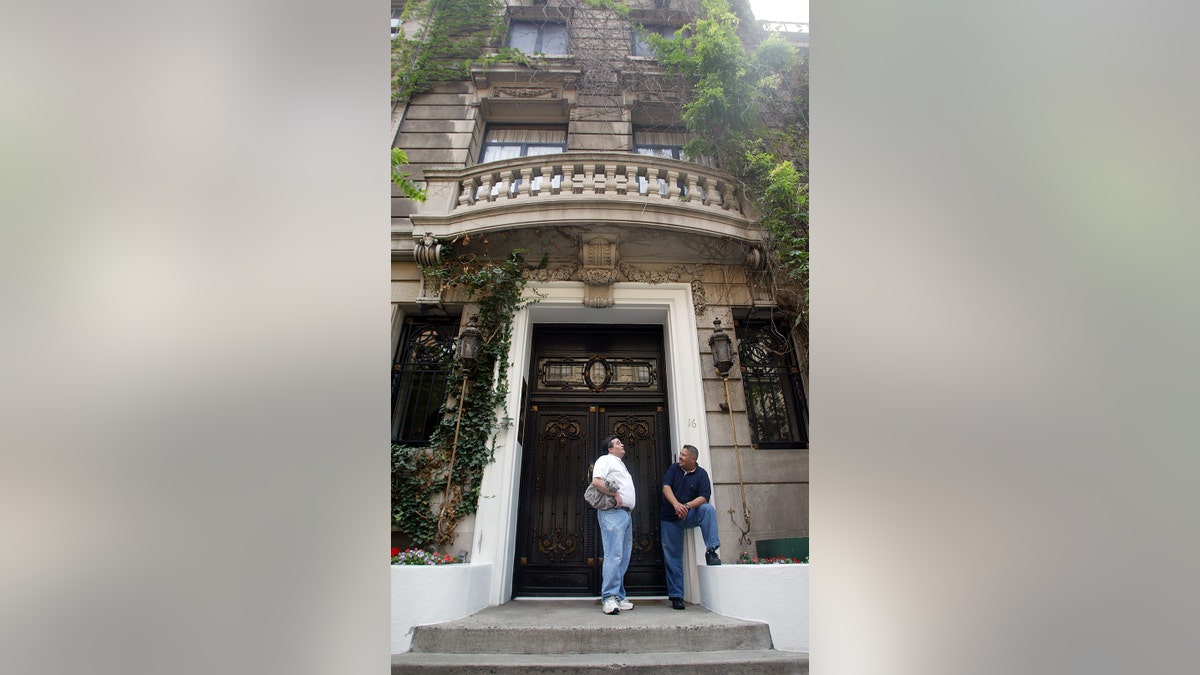 "My dad made half a billion dollars in the '80s and thought he could do no wrong," Nicholas said. "But he was surrounded by sharks that wanted to take a bite out of him. He listened to the wrong people and believed in them."
Nicholas remembers the last time he saw his father. The patriarch was at Plano Specialty Hospital in Texas battling lung cancer.
"He was on his deathbed with tubes up his nose," said Nicholas. "And then not long after, he was gone."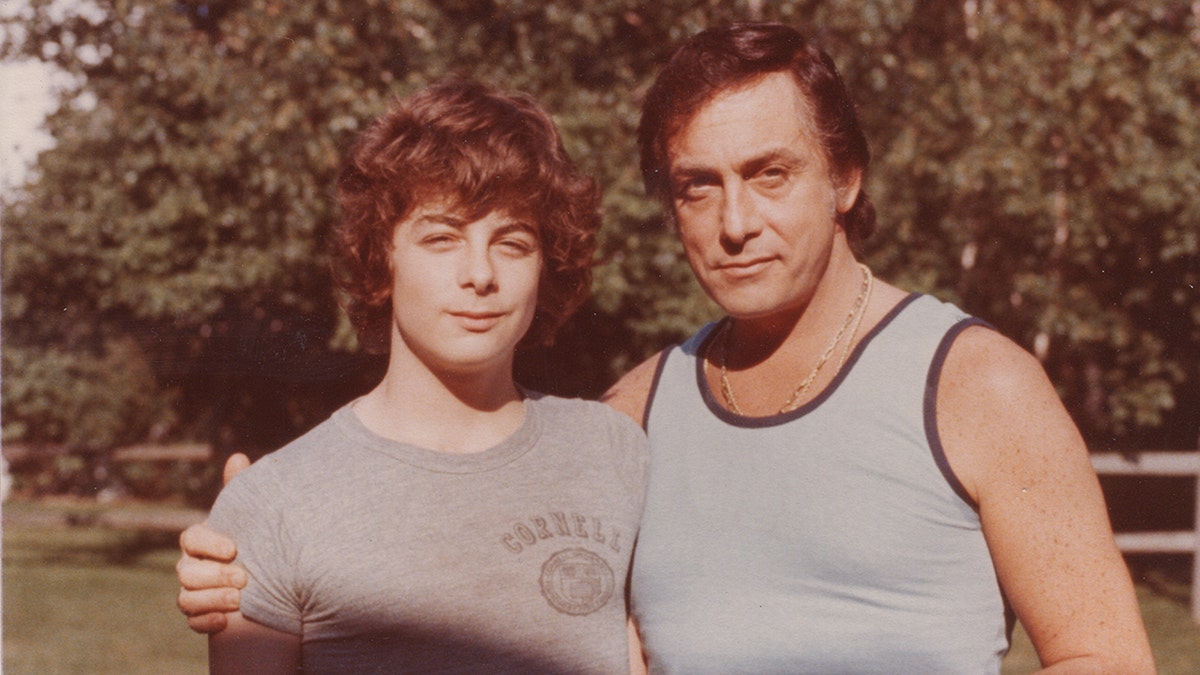 Over the years, Nicholas has devoted himself to fatherhood. He's also writing a book.
"It's a shame what happened because Penthouse had a lot of potential," he said. "My dad screwed up when he started going into … hardcore pornography. … And the stuff that's out there now? It's disgusting. … The fact that my dad went broke is unfortunately proof that he didn't have a good handle on what he was doing. … But my dad was just a photographer with a good eye who got lucky."
"Secrets of Penthouse" airs Sept. 5 at 9 p.m. and will be available for streaming in full the following day. The Associated Press contributed to this report.