The roof of a Peet's Coffee distribution warehouse in Oakland, California partially collapsed Friday morning, killing one employee and injuring another.
The Oakland Fire Department arrived at 3:20 a.m and found that a 30-square-foot section of the roof collapsed. Unusually heavy rains in the Bay Area may have weakened the roof.
Peet's Coffee described the victim as a longtime employee, adding that they are "devastated" by the incident.
"The employee was a distribution lead and had been a beloved part of the Peet's family for 17 years," Peet's Coffee said in a statement to Fox News Digital. "Our thoughts and prayers are with his family."
OAKLAND POLICE TO INCREASE PRESENCE AMID CRIME WAVE, CITY LEADERS SEEK TO REVERSE PLANNED CUTS
A female employee was also injured by the debris. She was transported to a local hospital in stable condition.
The 30-square-foot block of the roof represented 5% of the total roof area.
Authorities are investigating the cause of the collapse. The building was promptly red-tagged after the collapse and will remain closed as the investigation continues.
ACTING OAKLAND POLICE CHIEF PAUL FIGUEROA STEPS DOWN AFTER TWO DAYS ON THE JOB AMID SEX SCANDAL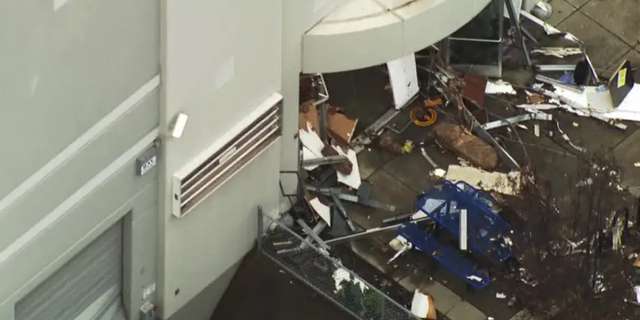 The collapse happened just before the morning shift was about to start. Officials say that dozens of people would have been injured or killed if the timing had been different.
"Thankfully it occurred during a shift change, because there were few people in the building," Oakland Fire Department spokesman Michael Hunt told SF Gate. "It sounds like it would have been 30 to 40 people if it happened an hour earlier."
Prologis, the real estate investment company that owns the building, called the incident a "tragic accident."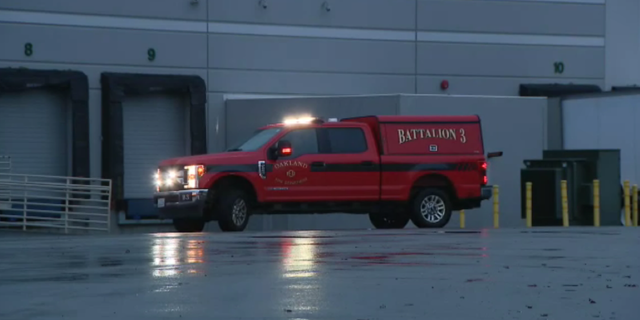 CLICK HERE TO GET THE FOX NEWS APP
"Our hearts go out to the employees and their families," the company said in a statement to FOX 2 San Francisco. "We are fully investigating the circumstances of the accident and will work closely with local authorities and our customer."