The University of Wisconsin-Madison says it has launched an investigation after a swimming pier filled with students and members of the public collapsed on Labor Day, injuring multiple people. 
A video taken of the incident shows dozens of people sitting and standing on the pier in Lake Mendota on Monday before it suddenly gives way, sending the crowd into the water. 
Footage taken in the aftermath shows people treading water while others are seen standing on portions of the collapsed structure. 
"According to the Madison Fire Department, 60-80 people were estimated to have been on the pier when it collapsed, with many swimming back to shore. One person was transported to the hospital with non-life-threatening injuries," the University of Wisconsin-Madison said in a statement. "Five others reported injuries and were treated by EMTs and paramedics and released at the scene." 
UNIVERSITY OF WISCONSIN STUDENT 'SEVERELY BEATEN,' SUFFERS LIFE-THREATENING WOUNDS: POLICE 
The pier collapse happened around 2:35 p.m. on Labor Day in front of the Memorial Union on the University of Wisconsin-Madison campus. 
Officials say the swimming area was not staffed with lifeguards at the time of the collapse. 
"The UW–Madison Police Department (UWPD), the Madison Fire Department, the Dane County Sheriff's Office, Wisconsin Union staff and UW–Madison Dean of Students Christina Olstad responded to the area to provide first aid and assistance," the University of Wisconsin-Madison said. 
156-YEAR-OLD SUNKEN SCHOONER IN LAKE MICHIGAN FOUND INTACT WITH WELL-PRESERVED ARTIFACTS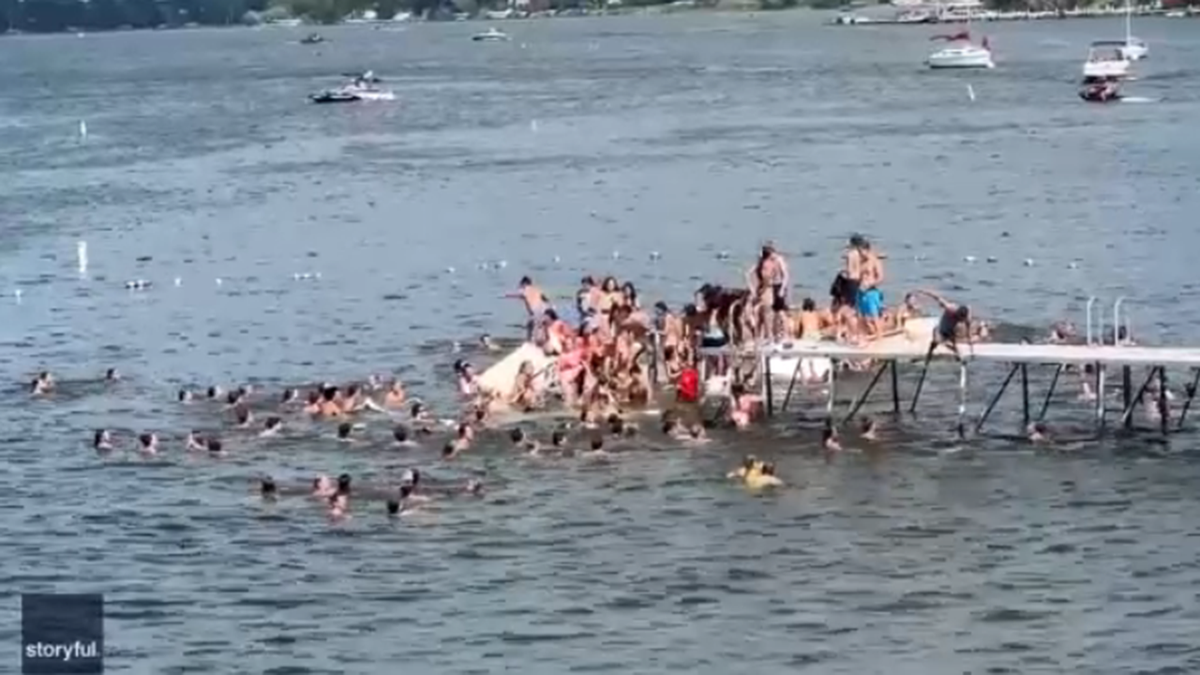 "The pier is currently closed, and UW–Madison will investigate what occurred," it added. "The pier was due to be removed on Tuesday for the end of the summer season." 
Freshman Gabrielle Willbrandt, who was standing on the pier when it collapsed, according to WMTV, said "I turned to this one girl, and we were like, 'Oh my God. Did that really just happen?'"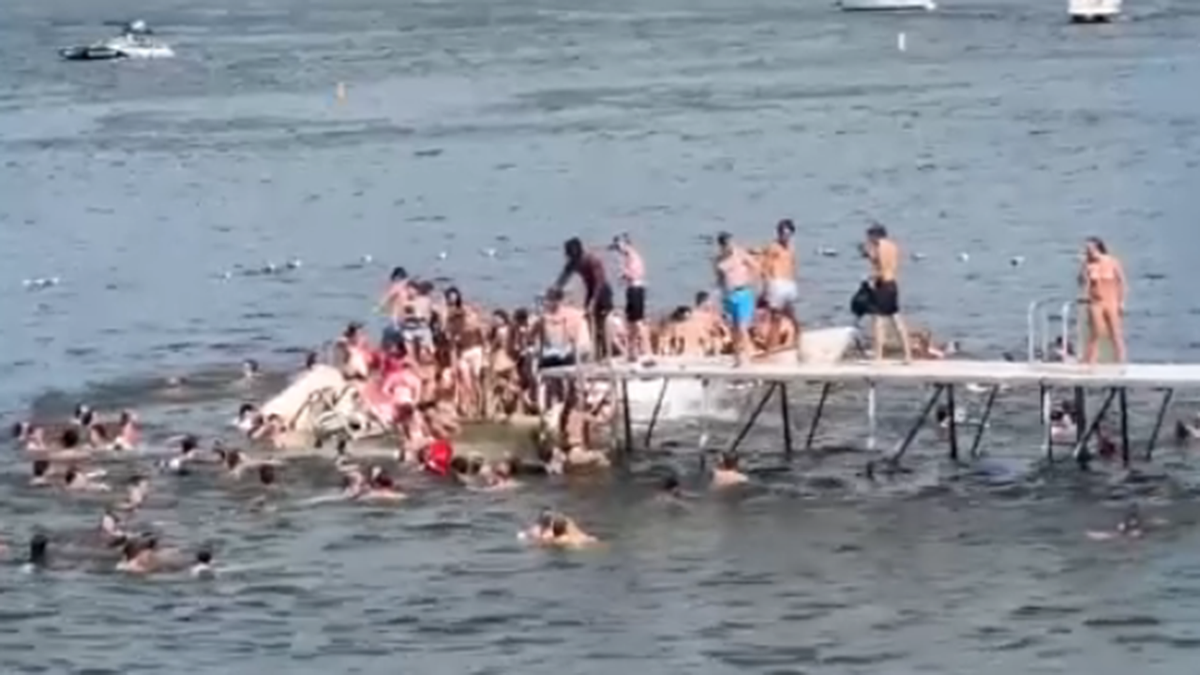 CLICK HERE TO GET THE FOX NEWS APP 
"It was really scary. It made a really loud noise at first, and then it was basically a fight or flight response," another witness, Nicole Mitchell, told the station. "Me and my friend, who I was swimming, treading water with, we swam as fast as he could back to the dock. Everyone was screaming, looking for their things, making sure their friends were okay."