A New York couple was tragically killed over the weekend in a boating accident that capsized their vessel.
Emergency responders were called to Great South Bay late Sunday night on reports of two boats colliding.
Another call came not long after — reporting an overturned boat with no one in the surrounding water, leading responders to assume passengers were trapped in the same boat. 
A rescue diver with the Islip Fire Department located the body of Renee Deritis, 50, under the boat's cabin during the night search.
COAST GUARD SAVES 4 PEOPLE, DOG FROM SINKING BOAT MOMENTS BEFORE IT CAPSIZES
Following an exhaustive effort by both the Islip and Bay Shore fire departments, the scene was turned over to the Suffolk County Police.
COAST GUARD SUSPENDS SEARCH FOR MISSING FLORIDA BOATER DAYS AFTER FINDING HIS EMPTY VESSEL MILES OFFSHORE
Deritis's husband, Louis Deritis, 53, was found in the morning of the next day.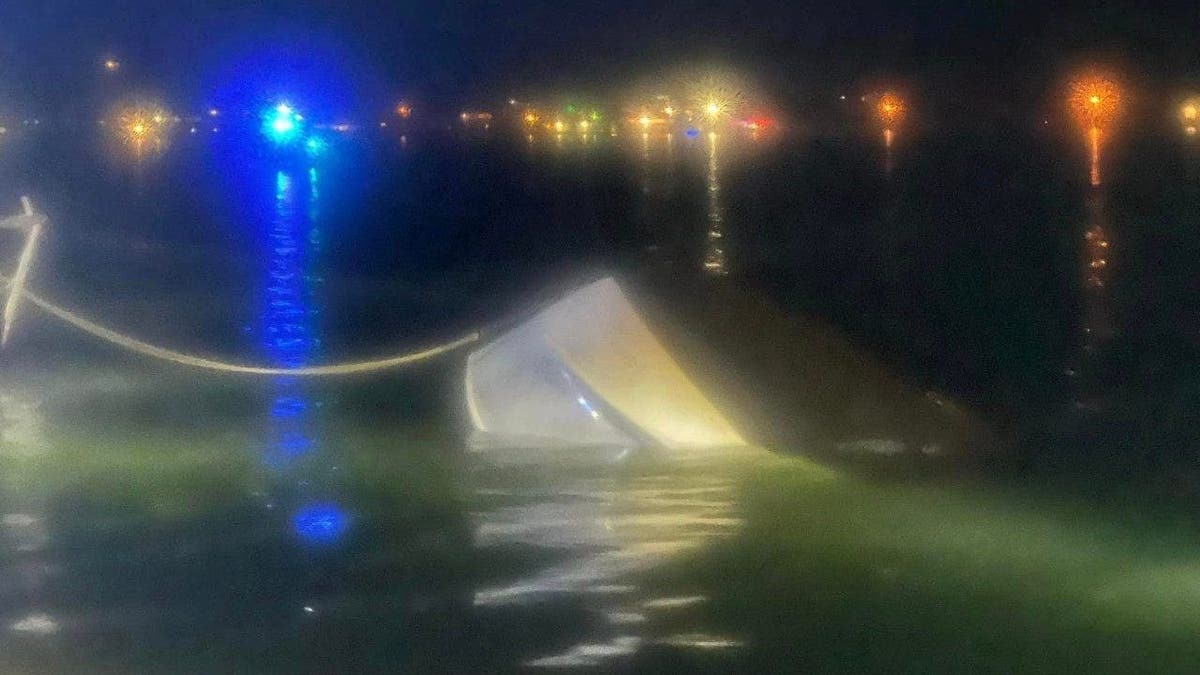 Police said the married couple's smaller boat had abruptly changed direction and turned in front of the larger craft.
The larger 44-foot private fishing boat attempted to pull back on the throttle, but momentum carried the vessel, causing the two to slam into one another.
LONG BEACH PLEASURE BOAT EXPLODES AFTER CATCHING ON FIRE, LEAVING 2 DEAD, 3 INJURED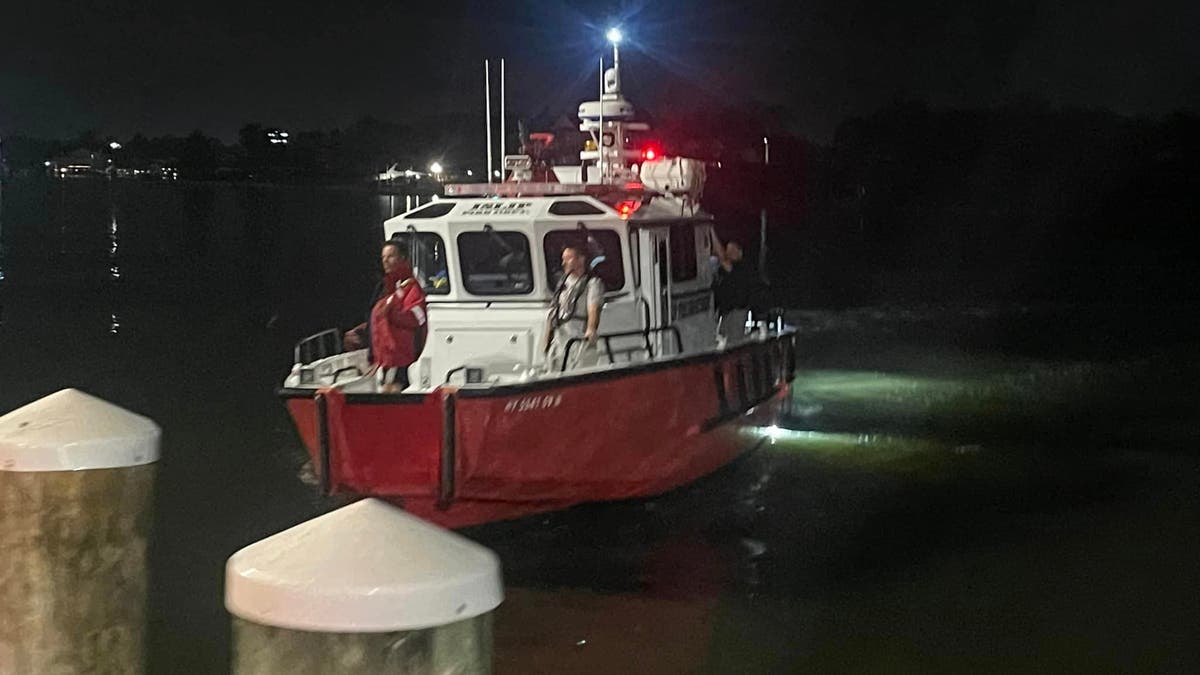 "Tragic," said Ferdinand Caravousanos, the owner of the larger boat in the collision, CBS reports.
Authorities are saying the incident was not caused by drugs or alcohol, and there is no evidence of criminality.
No one on the larger boat was injured in the accident.
CLICK HERE TO GET THE FOX NEWS APP
Both watercrafts were impounded for safety checks by authorities.