A former Babylon, New York high school teacher has pleaded guilty to endangering the welfare of a child by engaging in sex with a 15-year-old student nearly 10 years ago.
Suffolk County District Attorney Raymond A. Tierney said 48-year-old Timothy Harrison of Oak Beach, New York agreed to plead guilty on Friday, and one of the stipulations under the agreement is that he must surrender his teaching license.
"This defendant abused his role as an educator and preyed on a teenaged student. Instead of being a teacher, he took advantage of her," Tierney said. "The courage shown by this young woman in reporting this crime even though it had occurred eight years earlier is amazing. This guilty plea ensures that Harrison will no longer be a teacher, and as such, current and future students will be protected from his predatory behavior."
SUSPECTED LONG ISLAND SERIAL KILLER TO BE PROSECUTED BY SUFFOLK COUNTY DA
The DA's office said the investigation and plea agreement discovered that between September and November 2013, Harrison sent the 15-year-old victim flirtatious text messages, gave her alcohol and had sexual intercourse and oral sexual conduct with her at his home in Oak Beach.
The victim reported the sexual abuse to Babylon High School in 2021 before going to the Suffolk County Police Department's Special Victim Section.
Harrison was ultimately arrested on March 3, 2022.
NEW YORK MAN PLEADS GUILTY TO 2021 FATAL SHOOTING OF 31-YEAR-OLD, CAPTURED ON VIDEO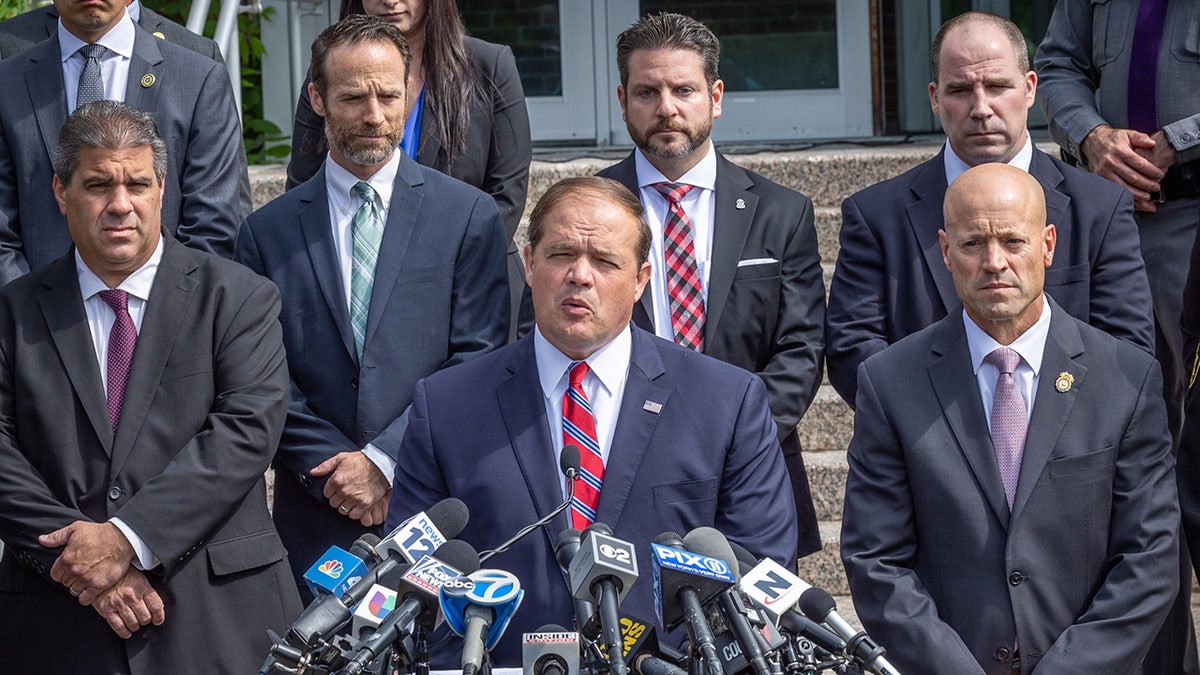 On Friday, Harrison appeared before Suffolk County Court Judge Karen M. Wilutis, where he pleaded guilty to endangering the welfare of a child, a misdemeanor.
He is scheduled to be sentenced in court on Nov. 9, 2023.
CLICK HERE TO GET THE FOX NEWS APP
"We urge anyone who feels they have been sexually abused to come forward and report these crimes no matter how long ago they occurred," Tierney said. "We are thankful that this victim stepped forward as reporting predators will protect others."