A Coram, New York, man accused of shooting a Suffolk County police officer earlier this month was indicted on several charges this week, including attempted aggravated murder.
Janell Funderburke, 20, allegedly shot Suffolk County Police Officer Michael LaFauci on the afternoon of May 11, 2023, in Coram.
Suffolk County District Attorney Raymond A. Tierney said LaFauci was conducting surveillance on Homestead Drive, when he saw Funderburke walking a short distance from his home.
NY POLICE OFFICER SHOT WHILE CHASING SUSPECTED BLOODS GANG MEMBER
Funderburke was wanted in connection to a gun-point robbery that occurred on Homestead Drive on May 8.
When LaFauci pulled next to Funderburke in an unmarked vehicle, he fled on foot and was chased after by the officer.
The DA said LaFauci identified himself as a police officer and ordered the suspect to show his hands, but he allegedly refused and continued to run.
TWO POLICE OFFICERS SHOT DURING RESIDENCE SEARCH IN NEW YORK
Then, seconds after being told to stop, Funderburke allegedly turned toward the officer, extended his right hand while holding a black firearm, and fired at the officer, striking him in the upper thigh with one of the bullets.
The officer fell and Funderburke continued to flee toward his home on Homestead Drive.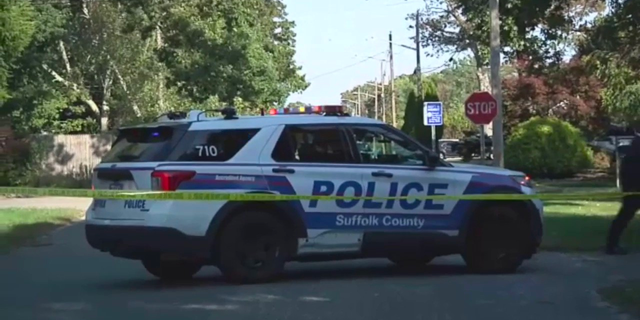 LaFauci was rushed to Stony Brook University Hospital where he received immediate care.
NEW YORK SHOOTING SUSPECT INDICTED FOR ALLEGEDLY MURDERING FRIEND AT LIRR TRAIN STATION
Funderburke was ultimately arrested May 11 for shooting the officer and for the armed robbery incident.
On May 8, Funderburke allegedly met with two women on Homestead Drive, got into an argument, and stole money from one of the women while pointing a firearm at both of them.
After his arrest on May 11, police executed a search warrant at Funderburke's home and located a loaded 9 mm semiautomatic handgun with an extended magazine, fentanyl, and the controlled substance carisoprodol.
NEW YORK WOMAN SUFFERS SEVERE SPINAL INJURY AFTER MAN RANDOMLY SHOVES HER INTO SUBWAY CAR: POLICE
An examination of the weapon, the DA said, revealed it was the same pistol that shot LaFauci.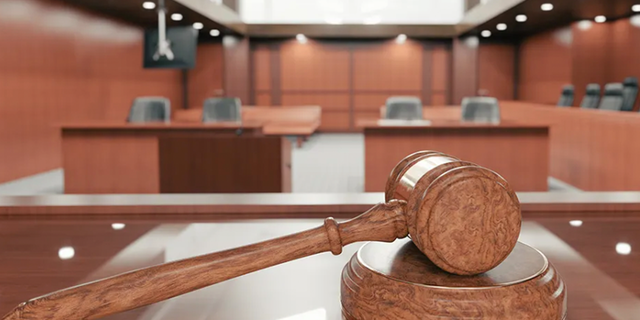 Funderburke was charged with attempted aggravated murder, first-degree assault, first- and second-degree assault, first-degree robbery, criminal possession of a controlled substance, criminal possession of a weapon, and criminal possession of firearm, among other charges.
He was indicted and arraigned on Thursday in front of Acting Supreme Court Justice Anthony S. Senft, Jr., who ordered Funderburke be held without bail.
If convicted, Funderburke faces up to 40 years to life on the top charges alone, and an additional 25 years for the robbery charge.
CLICK HERE TO GET THE FOX NEWS APP
"This case is a stark reminder of the serious dangers our police officers face on a daily basis," Tierney said. "While I am grateful that Police Officer LaFauci is finally at home recovering from his injuries, my office is committed to ensuring that the individual responsible for this brazen and senseless act is held responsible."