Firefighters in upstate New York rescued a man from inside a sealed mine after he and some friends went "exploring" and became trapped on a ledge, authorities said.
The rescue happened Sunday night in a wooded area behind the train station in Brewster, the Brewster Fire Department said.
"The man and four friends went exploring into the sealed-off mines and became trapped on a lower ledge," the department said.
The friends spent hours trying to get the trapped man out of the mine before realizing they needed help.
INJURED GRAND CANYON HIKER, 63, SAVED AFTER FRIENDS ABANDONED HIM TO CONTINUE BACKPACKING
Firefighters traversed steep, dark terrain to reach the sealed-off hole that the "explorers" climbed into, fire officials said.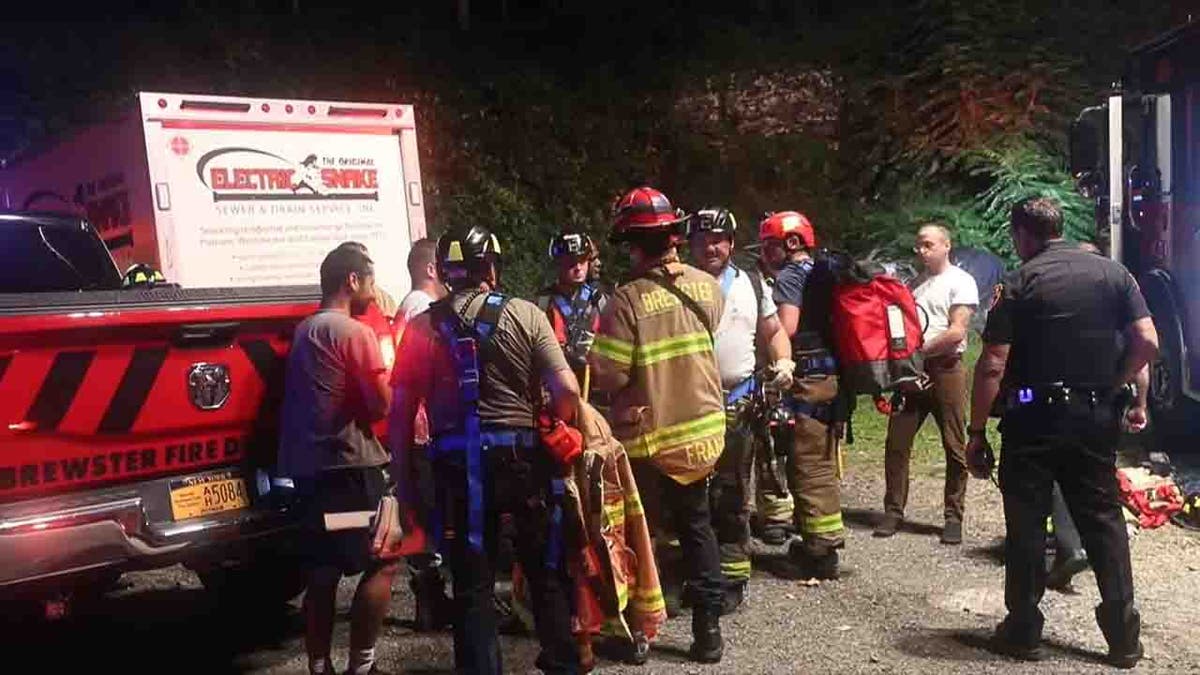 WASHINGTON DEPUTY CRAWLS INTO PIPE TO RESCUE INJURED DOG
Two firefighters were lowered into the mine while other firefighters remained outside to begin setting up pulleys for a high angle rope rescue operation.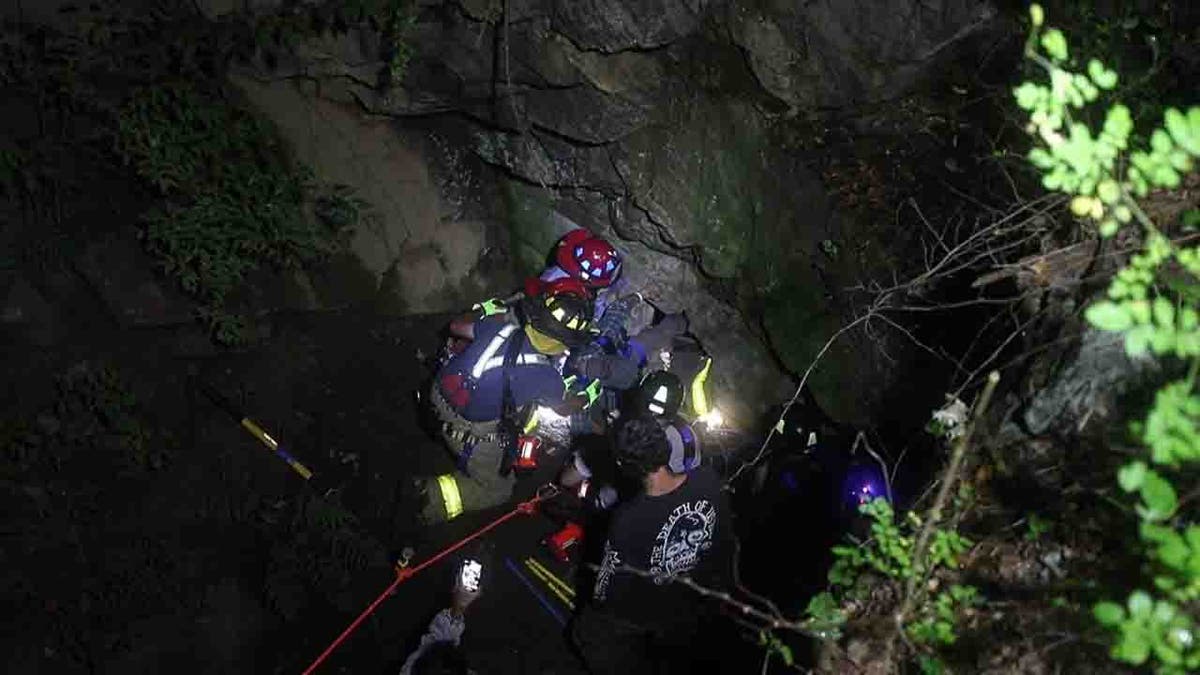 Firefighters worked through pouring rain and had to dodge bats during the operation.
The trapped man was pulled out of the mine to safety and reunited with his friends just after midnight, according to the department. The man was not injured during the incident.