New Jersey police are searching for a suspect who was videotaped putting a dead cat in a mailbox.
The crime took place on Sunday at around 10 p.m. in Cranford, New Jersey. It was reported to police the next morning.
Video shows the suspect walking down a sidewalk holding something indiscernible. It later appears to be the body of a cat.
The man then walks towards the house, puts the dead feline in the mailbox and walks away.
POLICE DISCOVER 30 DEAD ANIMALS IN HOME OF SOUTH CAROLINA ANIMAL RESCUE CEO
There is no information on the motive for the crime. Cranford Police Department Captain Matthew Nazzaro told FOX 5 New York that there have been no similar incidents in the area.
It is unclear how the cat died. Authorities say that the animal suffered trauma and may have been struck by a vehicle.
NORTH DAKOTA WOMAN WHO BROUGHT WILD RACCOON NAMED 'ROCKY' INTO BAR GETS YEAR ON PROBATION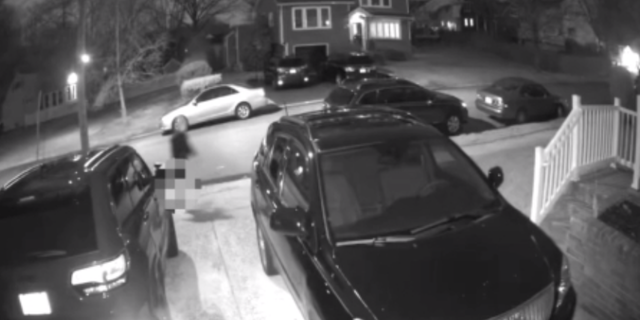 "We are seeking the public's assistance with our attempt to identify the following person of interest who was captured on video placing a deceased cat in a resident's mailbox," Cranford Police Department wrote on Twitter.
CLICK HERE TO GET THE FOX NEWS APP 
Authorities ask for any tips to be reported to Detective Matthew Siessel at 908-709-7209.