Miley Cyrus revealed this week that she "didn't make a dime" off of her 2015 "Bangerz" tour, adding she felt using her own money for the over-the-top show's sets was an "investment." 
"The 'Bangerz Tour' was an investment in myself," the former "Hannah Montana" star said on TikTik in the latest episode of her "Used to be Young" series. "A lot of these ideas were kind of so outlandish that no one really wanted to support me in making these pieces. And so, I had big puppets, oversized beds, I came out of my own face on my tongue." 
The 30-year-old collaborated with creative director Diane Martel to make her "full vision" of the tour come to life. "Bangerz" was Cyrus' fourth studio alum that included her hit "Wrecking Ball." 
The show featured costumed dancers, a car, a giant puppet and a slide made to look like her tongue coming out of a huge picture of her face that the "Flowers" singer slid down to make her entrance at the top of the show. 
MILEY CYRUS' FAME FROM BILLY RAY'S DAUGHTER TO DISNEY, 'PUSHING SEXUAL BOUNDARIES,' TOPLESS PHOTO DRAMA 
She said she wanted to end the show with a reference to Jim Carrey's 1998 movie "The Truman Show," which was about a man who didn't realize his whole life was actually a TV show and everyone around him was an actor.
"The show was so big, how do you end it?" she said Martel asked her. "And I wanted to end it in a 'Truman Show' reference, so I flew out on a giant hotdog, obviously, and I left through all the clouds and the exit sign the way that Jim Carrey does because I felt like 'The Truman Show' was really a reflection of my life.
CLICK HERE TO SIGN UP FOR THE ENTERTAINMENT NEWSLETTER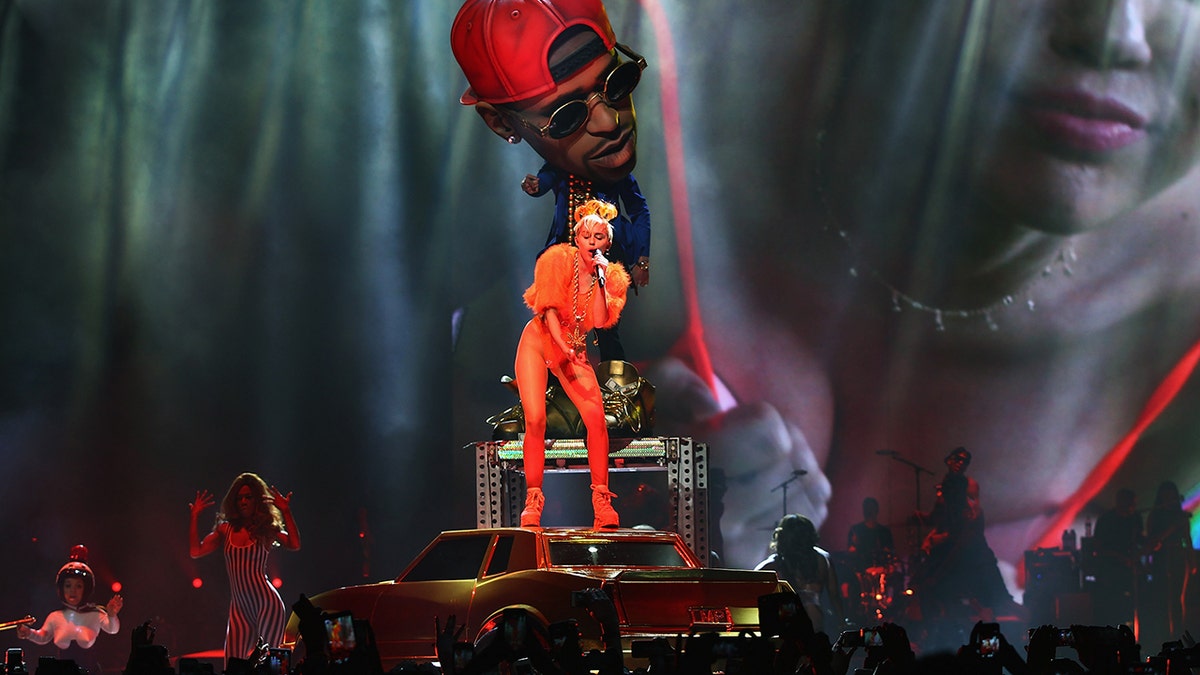 Because she wanted the show to be "excellent," she said she "didn't make a dime" on the global tour despite it grossing more than $62 million, according to Rolling Stone.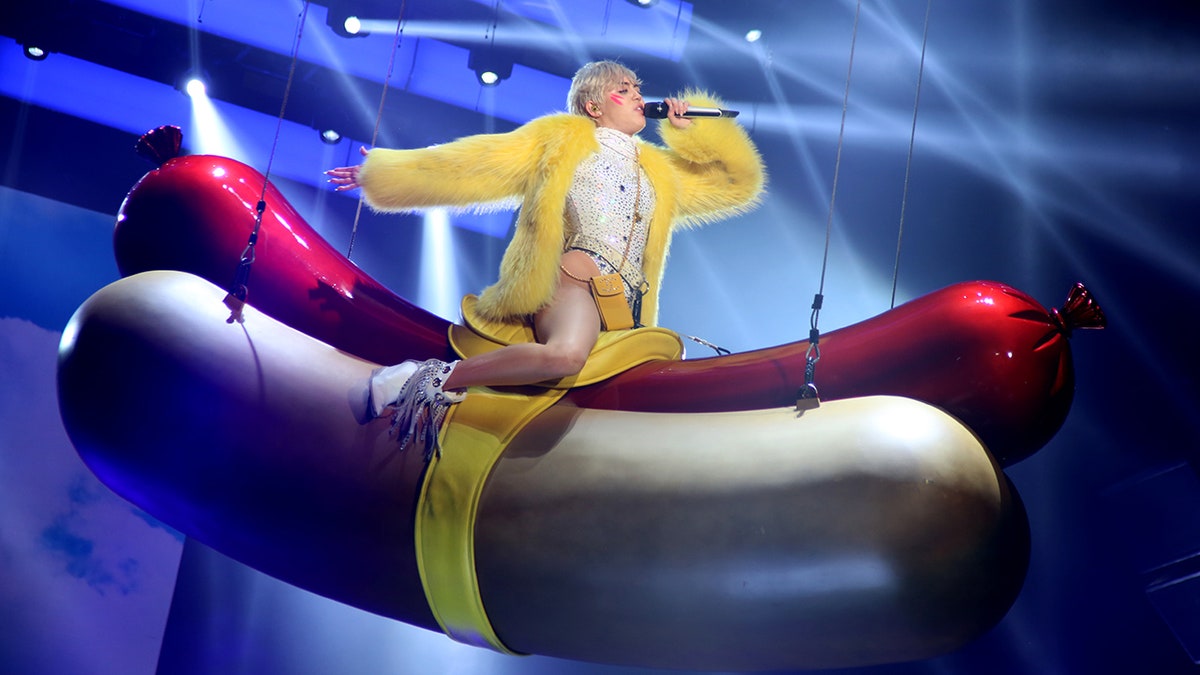 "And when everyone kept saying 'Why are you doing this? You're gonna do like a 100 shows and you're not gonna make any money.' I said, 'There's no one I'd rather invest in than myself.'"
CLICK HERE TO GET THE FOX NEWS APP
She added, So I paid for it all. To make it exactly what I thought I and the fans deserved."