Actor Hank Azaria was a dear companion for his "Friends" co-star Matthew Perry leading up to his death.
After Perry's tragic passing, Azaria detailed his experience at Perry's funeral, as his beloved friend was laid to rest. 
"I was at the funeral last weekend. You know, sad. He was a hilarious man, so we would sort of [be] alternately laughing and crying remembering him," Azaria shared with The Messenger. 
MATTHEW PERRY FOUNDATION LAUNCHES AFTER ACTOR'S DEATH TO HELP PEOPLE STRUGGLING WITH ADDICTION
"We've all had people we've lost," he said. "The world really lost him. In a way, it's nice to have the world sort of sharing with you."
Following his death, a charity called the Matthew Perry Foundation was created in his memory, and according to its mission statement, their goal is simple: to help people struggling with addiction, something Perry always worked hard to do.
Azaria previously credited Perry for helping him get sober and aims to continue spreading awareness about addiction in honor of his friend.
"Whatever I can do to continue his mission, of spreading the word of recovery, and helping folks, I'll do whatever I can," Azaria continued.
MATTHEW PERRY WANTED TO BE REMEMBERED FOR HELPING THOSE WITH ADDICTION, NOT JUST FOR HIS 'FRIENDS' ROLE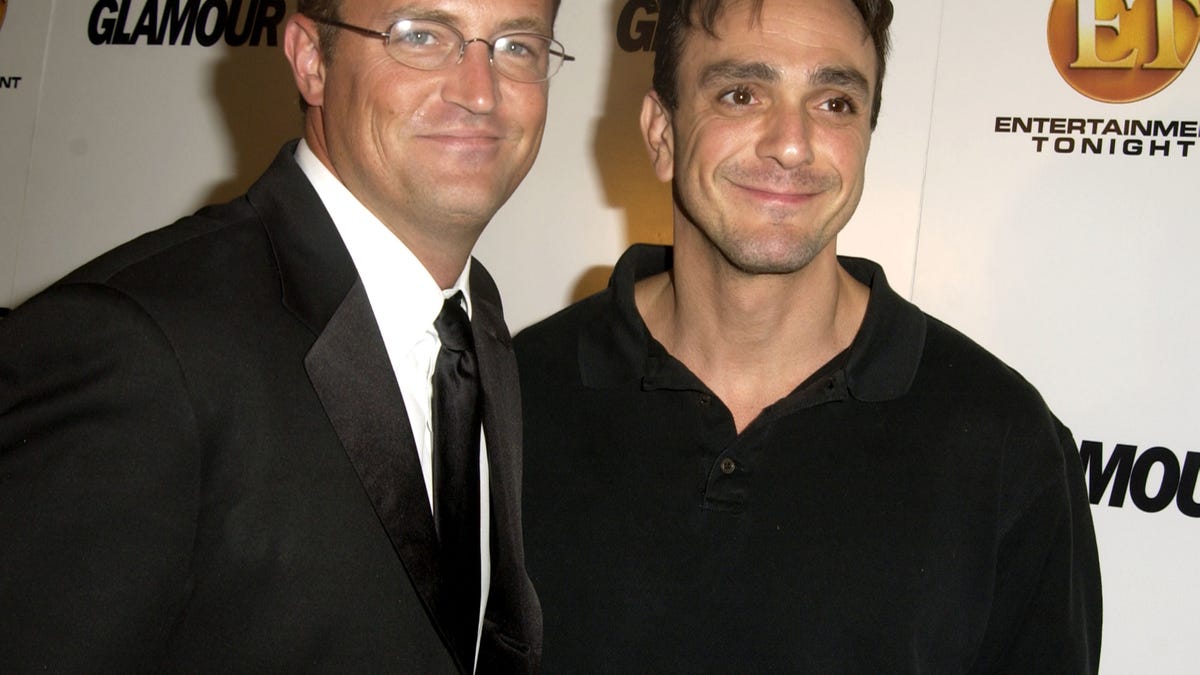 The "Simpsons" star paid tribute to his longtime friend and recalled his sense of humor.
"Matthew Perry said that he wanted to be remembered as someone who helped people get sober, even more than he wanted to be remembered as a very funny, famous Friend. I think he'll be remembered as both," Azaria previously wrote in an opinion piece for The New York Times.
"I know that I will always think of him that way. We met almost 40 years ago, and he was, by far, the funniest friend I ever had. He also was the person who helped me get sober."
Azaria shared that Perry took him to his first Alcoholics Anonymous meeting in 2005, recalling his gentle guidance throughout the process.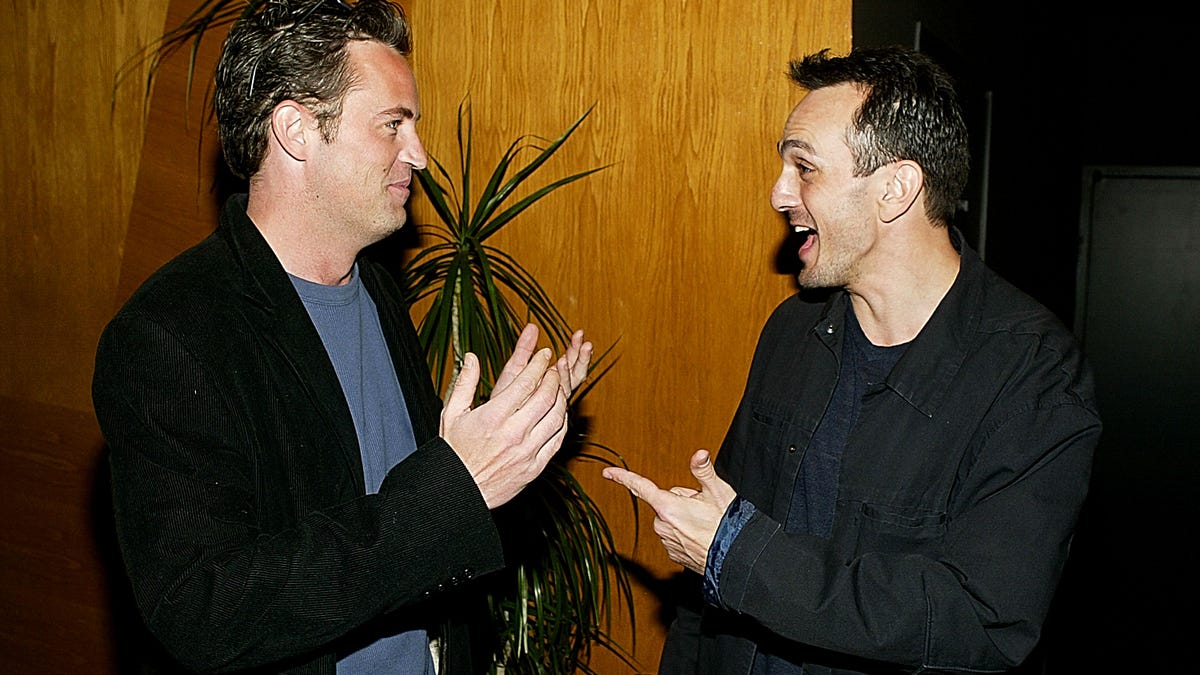 Perry's official death certificate has been released almost two weeks after the actor died at the age of 54.
The death certificate, obtained by Fox News Digital, said the actor died at 4:17 p.m. Oct. 28 at his home in Pacific Palisades, California, near Los Angeles.
Perry's stepfather and longtime "Dateline" correspondent Keith Morrison, 76, was listed as the "informant," the person, usually a family member, who provides personal information about the deceased on the certificate.
MATTHEW PERRY'S DEATH HAS DEVASTATED 'FRIENDS' CAST, DIRECTOR SAYS: 'IT'S A BROTHER DYING'
The document said Perry was buried at Forest Lawn Memorial Park in Los Angeles on Nov. 3. Perry's family and former "Friends" co-stars, including Jennifer Aniston, Lisa Kudrow, David Schwimmer, Matt LeBlanc and Courteney Cox attended the private ceremony in Los Angeles.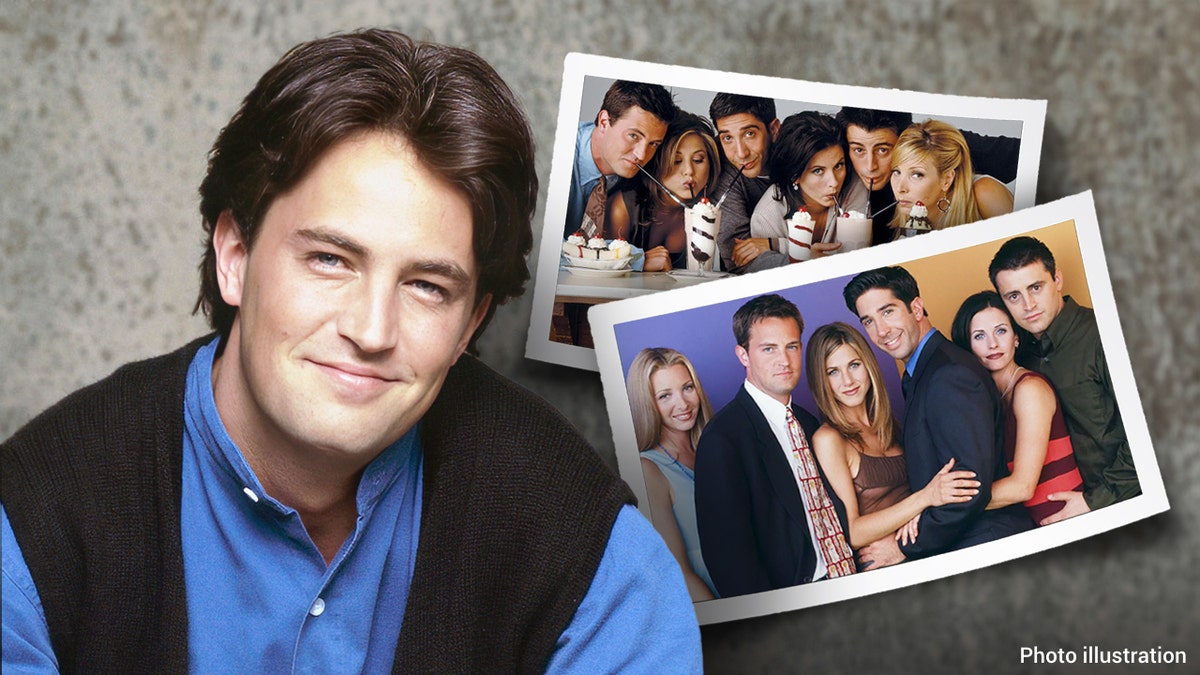 LIKE WHAT YOU'RE READING? CLICK HERE FOR MORE ENTERTAINMENT NEWS 
The Hollywood Hills cemetery is not far from the Warner Bros. studio lot in Burbank, California, where Perry and his castmates filmed the hit sitcom during its 10-year run from 1994 to 2004.
CLICK HERE TO SIGN UP FOR THE ENTERTAINMENT NEWSLETTER
The certificate cited Perry's occupation as "actor" in the "entertainment" industry for 38 years. Perry's cause of death was listed as "deferred."
Perry died after an apparent drowning in a hot tub at his home, law enforcement sources previously confirmed to Fox News Digital.
CLICK HERE TO GET THE FOX NEWS APP
Fox News Digital's Ashley Hume and Elizabeth Stanton contributed to this report.