A mass shooting that left one dead and seven injured at a gas station in Oakland, California happened during the filming of a music video, reports say. 
The gunfire that erupted Monday night at a Valero location came hours after seven people were killed in a shooting in San Mateo County and about two days after a mass shooting in Monterey Park left 11 dead. 
Witnesses told police the gas station shooting on Seminary Avenue and MacArthur Boulevard happened during the filming of a music video, according to KTVU. 
An independent journalist at the scene reported the same to CBS Bay Area. 
SHOOTING AT CALIFORNIA GAS STATION LEAVES 7 INJURED, 1 DEAD 
Fox News Digital has reached out to the Oakland Police Department for further information. 
The shooting happened at around 6 p.m. local time, the Oakland Police Department's Kim Armstead said at a news conference. 
Officers had responded to the scene to investigate a ShotSpotter activation and, upon their arrival, learned of the shooting. Police did not find any victims when they arrived, but they did locate several casings. 
CALIFORNIA REELS FROM STRING OF MASS SHOOTINGS DESPITE HAVING SOME OF THE STRICTEST GUN LAWS IN THE US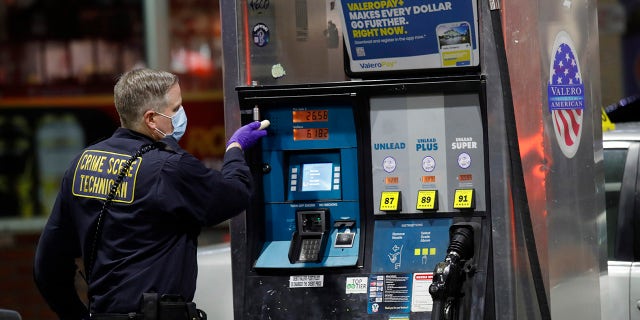 "Shortly thereafter, our communications division received notification of multiple gunshot wound victims, who self-transported to local hospitals," Armstead said. 
Family members at Highland Hospital identified the deceased victim as 18-year-old Mario Navarro, according to KTVU. 
CLICK HERE TO GET THE FOX NEWS APP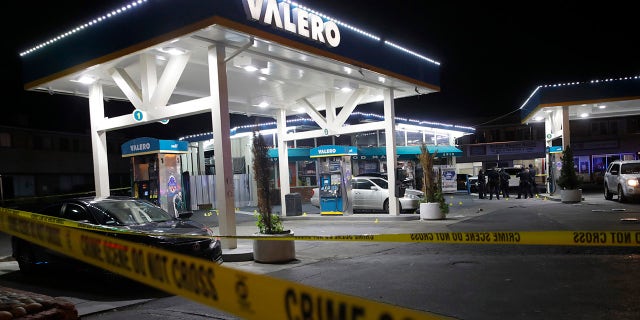 It is unclear what led to the shooting. Police have not revealed information about any arrests or potential suspects. Police said the seven surviving victims are in stable condition. 
Investigators believe the shooting involved multiple gunmen, who may have fired their weapons from across the street.  
Fox News' Emily Robertson contributed to this report.