Maggie Sajak is teasing "Wheel of Fortune" fans on her Wednesday night appearance for "Ultimate Host Night."
Pat Sajak's 29-year-old daughter took to Instagram Wednesday to share a video of her in a red gown walking downstairs to the game show's theme song.
"tonight…" Maggie captioned the post, adding a dancing, star and heart emoji.
For "Celebrity Wheel of Fortune," Maggie will be filling in for longtime co-host Vanna White. White will be competing against "Jeopardy!" co-hosts Ken Jennings and Mayim Bialik for charity.
'WHEEL OF FORTUNE' HOST PAT SAJAK'S DAUGHTER MAGGIE STUNS AS SHE PREPARES TO FILL IN FOR VANNA WHITE
In a preview of Wednesday night's episode, White looked like a pro behind the wheel. She was solving a puzzle, which kept Maggie busy as she was continuously turning letters. 
During the clip, White told Sajak's daughter, "I'm making you work for it Maggie."
WATCH VIDEO BELOW: Maggie Sajak fills in for Vanna White
Maggie Sajak, who has filled in for White before, made her first appearance on the game show alongside her father, Pat, as an infant.
She had a country music career during her teenage years and has been the social correspondent for "Wheel of Fortune" since 2021. 
Here's what else to know about Maggie Sajak.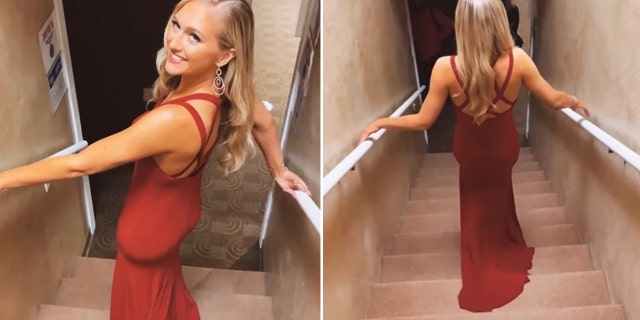 Maggie is not an only child
Pat Sajak and his wife, Lesly, wed in 1989 after his divorce from his first wife, Sherrill Sajak. 
The couple welcomed their first child, son Patrick, in 1990. They welcomed Maggie in 1995.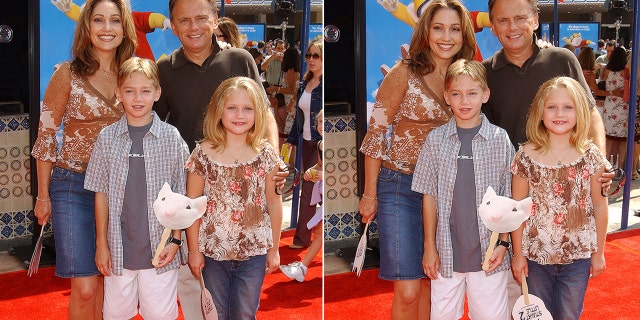 Patrick has stayed out of the public eye more than his younger sister. In May 2021, Maggie took to Instagram and shared a picture with Patrick, announcing he had graduated from medical school.
"My big brother officially became a doctor today, and I am the MOST proud. Congrats Patrick Sajack, MD!!!" she captioned to post.
The "Wheel of Fortune" host also announced the news during an episode of the game show in 2021.
"Do you mind if I do a little parental bragging here?" Sajak told White, per People magazine. "So, you know my son, Patrick, you've known him all his life. Well, he's made it through medical school, and he is now officially Dr. Sajak, and we're all thrilled."
Sajak joked "he insists that I call him Dr. Sajak."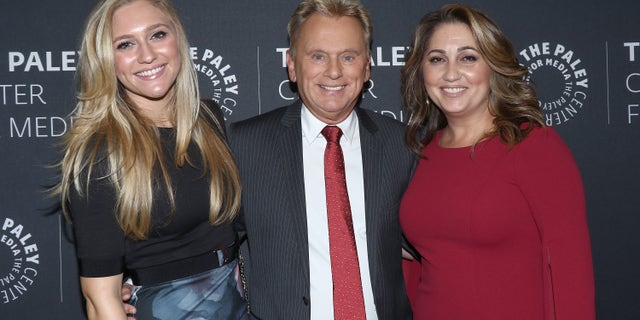 Maggie is in law school
Maggie graduated from Princeton University and finished a postgraduate program at Columbia University, but, according to her Instagram bio, she is still a student.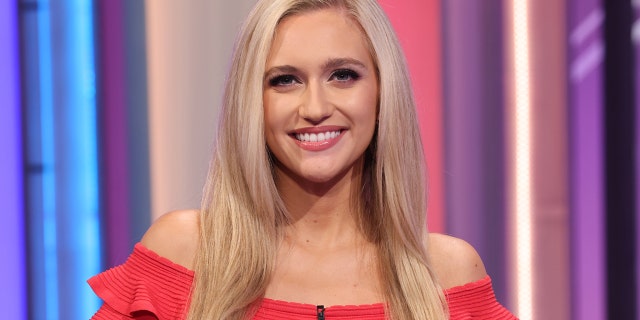 Her bio says she is a law student without sharing where she attends school.
Country music years
When Maggie was in high school, she launched her country music career. At 16, she released her first single, "First Kiss."
In 2013, she told Teen Vogue she learned to play the guitar when she was 13.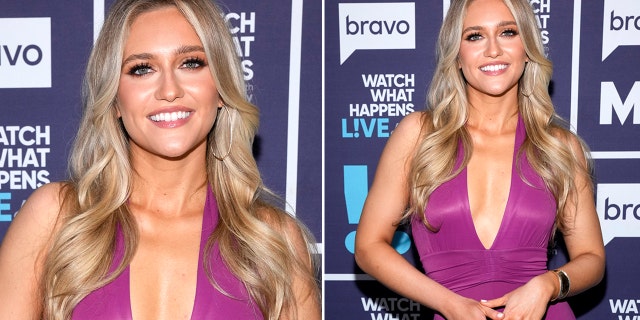 "It's always been a dream of mine to be a singer," Maggie said at the time. "When I started playing guitar and performing more often, my passion for music became a top priority. With each new song I record and music video I release, I see my dreams becoming a reality."
Maggie has a few other singles under her belt, including "Wild Boy," "Live Out Loud" and "If I Was Gonna Go."
Maggie filled in for her father in 2020
When Pat Sajak underwent surgery in 2020 for a blocked intestine, Maggie filled in as a "special letter toucher" while White took his place.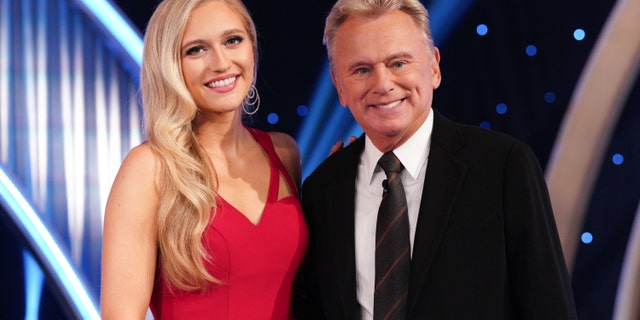 During the episode taping, Maggie explained how her father was doing after the health scare.
"From the perspective of his daughter, it was a scary experience, I'm not gonna lie," she said at the time. "But he's doing great, and I know he's so excited to be back next week."
Her pet dog recently made its 'Wheel of Fortune' debut
Maggie is very active on social media, and her Pomeranian, Jak, has his own Instagram account.
On April 18, Maggie took to Instagram to share a picture of her holding Jak on "Wheel of Fortune."
CLICK HERE TO SIGN UP FOR THE ENTERTAINMENT NEWSLETTER
In her caption, she noted it was her dog's debut on the game show.
In another post, Maggie walked Jak through the "Wheel of Fortune" set and, at the end, took him to center stage, where White and Sajak gave him some pets.
CLICK HERE TO GET THE FOX NEWS APP
Ultimate Host Night on "Celebrity Wheel of Fortune" airs Wednesday night.