King Charles has officially given the title of Duke of Edinburgh to his youngest brother, Prince Edward.
The announcement was made in a statement on the royal family's website Thursday to coincide with Edward's birthday, which is Friday.
"His Majesty The King has been pleased to confer the Dukedom of Edinburgh upon The Prince Edward, Earl of Wessex and Forfar, on the occasion of His Royal Highness's 59th birthday," the statement began.
After confirming that Edward would hold the title for the rest of his life, the message continued with "The Dukedom was last created for Prince Philip in 1947, upon his marriage to Princess Elizabeth, who held the title of Duchess of Edinburgh before acceding to the throne in 1952.
A LOOK AT THE LIFE OF THE YOUNGEST OF QUEEN ELIZABETH II'S CHILDREN, PRINCE EDWARD, EARL OF WESSEX
"The new Duke and Duchess of Edinburgh are proud to continue Prince Philip's legacy of promoting opportunities for young people of all backgrounds to reach their full potential."
Prince Edward also holds the titles of Earl of Wessex and Earl of Forfar, the first given to him by Queen Elizabeth upon his marriage to Sophie Rhys-Jones, who became the Countess of Wessex, and the second given to him on his birthday in 2019.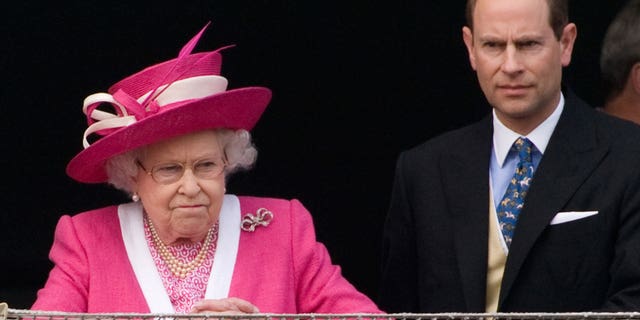 The Duke of Edinburgh title was only given to four people, the first being Prince Frederick, son of King George II, in 1726.
Prince Philip held the title until his death in 2021.
PRINCE PHILIP'S WILL TO REMAIN PRIVATE FOR AT LEAST 90 YEARS, JUDGES RULE: 'CIRCUMSTANCES ARE EXCEPTIONAL'
King Charles has two other siblings, Anne, referred to as the Princess Royal, and Prince Andrew, the Duke of York.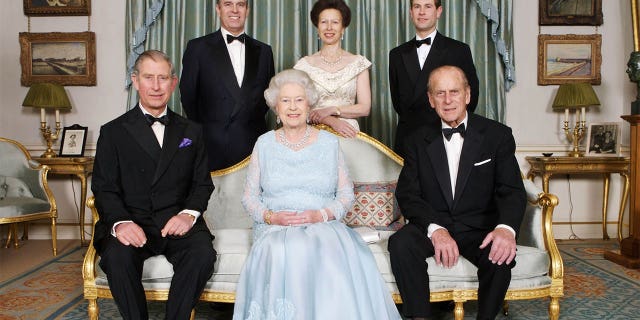 At this time, Charles has not given Anne nor Andrew new titles.
The news of Prince Edward's new dukedom comes on the heels of the news of Prince Harry and Meghan Markle's children being given royal titles of their own.
MEGHAN MARKLE, PRINCE HARRY'S DAUGHTER PRINCESS LILIBET DIANA CHRISTENED IN CALIFORNIA, ROYAL FAMILY A NO-SHOW
As of this week, young Archie and Lilibet are officially a prince and a princess.
In a statement given to Fox News Digital, a spokesperson for Meghan and Harry said "The children's titles have been a birthright since their grandfather became monarch. This matter has been settled for some time in alignment with Buckingham Palace."
CLICK HERE TO SIGN UP FOR THE ENTERTAINMENT NEWSLETTER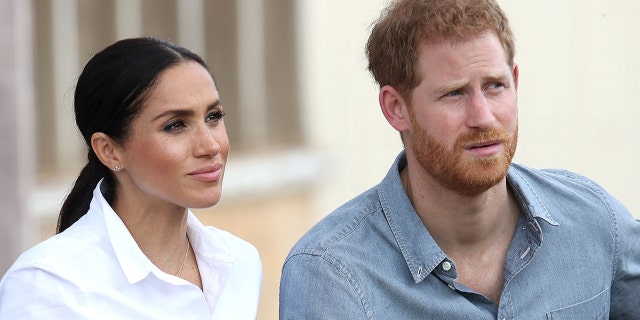 As for the line of succession to the throne, Prince William is first in line, followed by all three of his children. Harry is next, now followed by Archie and Lilibet.
Prince Andrew comes after, then daughters Beatrice and Eugenie and their children, and Prince Edward follows along with his daughter.
CLICK HERE TO GET THE FOX NEWS APP
Anne, although she is older than both Andrew and Edward, falls below them as 16th in line to the throne, due to an outdated rule about the order of women in the line of succession.