Deputies in Kansas shared a case of life imitating art after pulling over a suspected intoxicated driver who was dressed in a beer can costume on Cinco de Mayo.
The driver was stopped in the northbound lanes of I-35 near Ottawa on May 5 after other motorists notified deputies that he was showing signs of possibly driving under the influence of alcohol, the Franklin County Sheriff's Office said Saturday. Ottawa is located about 50 miles southeast of Topeka.
After the driver pulled over, the sheriff's office said that deputies were shocked to see the driver was wearing a costume of a Bud Light can.
"A career in law enforcement is exciting, and you get to experience something new every day," the sheriff's office said. "Sometimes you see things you can't believe!"
ALLEGED DRUNK DRIVER CHARGED WITH KILLING BRIDE HAD DRESSED AS 'BUD LIGHTYEAR' FOR HALLOWEEN
The driver, who was not publicly identified, was eventually arrested for driving under the influence of alcohol and taken to the Franklin County Jail, the sheriff's office said.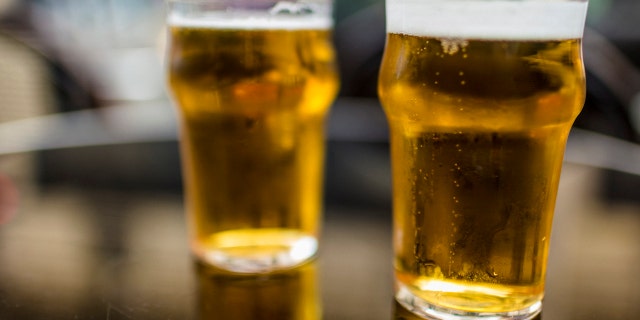 The suspect eventually posted bond and was released from custody, FOX4 Kansas City reported.
DELAWARE MAN CHARGED WITH DRUNK DRIVING HAD 8 PREVIOUS DUI CONVICTIONS: POLICE
In a separate case which made headlines earlier this month, alleged drunk driver Jamie Komoroski, who police say killed a bride and seriously injured a groom on their wedding night, once wore a Bud Light costume on Halloween.
Komoroski, of Charleston, posted the image of herself on Instagram in 2018 dressed as "Bud Lightyear" — in a play on the classic "Toy Story" character — and captioned the image "To infinity and beerond!"
FOX News' Rebecca Rosenberg contributed to this story.