FIRST ON FOX: Democratic Sen. Joe Manchin, D-W.Va., is threatening to oppose all of President Biden's Environmental Protection Agency (EPA) nominees over an expected regulation targeting power plant emissions.
Manchin, who chairs the Senate Energy and Natural Resources Committee, blasted the Biden administration for aiming to shut down fossil fuel-fired power plants regardless of the impacts on the nation's power grid. The Democratic lawmaker argued that neither the Bipartisan Infrastructure Law or Inflation Reduction Act (IRA), both of which he supported, gave the EPA authority to regulate power plant emissions.
"Neither the Bipartisan Infrastructure Law or the IRA gave new authority to regulate power plant emission standards," Manchin said in a statement to Fox News Digital on Wednesday. 
"However, I fear that this Administration's commitment to their extreme ideology overshadows their responsibility to ensure long-lasting energy and economic security and I will oppose all EPA nominees until they halt their government overreach," he continued.
JOE MANCHIN BLASTS BIDEN ADMIN FOR CEDING CONTROL TO CCP ON GREEN ENERGY: 'PATHETIC'
The highly-anticipated EPA regulation, which could be released as soon as Thursday, will reportedly require coal- and natural gas-fired power plants to cut or capture the vast majority of their carbon dioxide emissions by 2040. 
The agency confirmed in April it was reviewing the proposal internally and said it would use "legally-upheld tools, grounded in decades-old bipartisan laws," to address curb air pollution. The Biden administration has particularly been emboldened by the IRA which they believe allows the EPA to broadly regulate greenhouse gas emissions, The New York Times reported last month.
CCP-BACKED TECH COMPANIES ARE POISED TO CASH IN ON BIDEN'S CLIMATE BILL, NATIONAL SECURITY EXPERTS WARN
"This Administration is determined to advance its radical climate agenda and has made it clear they are hellbent on doing everything in their power to regulate coal and gas-fueled power plants out of existence, no matter the cost to energy security and reliability," Manchin said.
"Just last week, before the Senate Energy and Natural Resources Committee, every FERC Commissioner agreed that we cannot eliminate coal today or in the near future if we want to have a reliable electric grid," he added. 
Overall, there are 3,393 fossil fuel-fired power plants nationwide, the majority of which are natural gas plants, according to the most recent federal data. Those plants generate more than 60% of the nation's electricity, compared to the roughly 14% of electricity generated by wind and solar projects.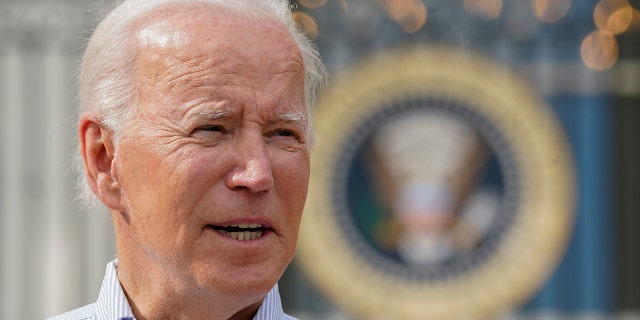 However, EPA data shows that the electric power sector accounts for about 25% of total U.S. emissions, placing it behind only the transportation sector and slightly ahead of the industrial sector, making the sector a target of Democrats and environmental organizations.
"If the reports are true, the pending EPA proposal would impact nearly all fossil-fueled power plants in the United States, which generate about 60 percent of our electricity, without an adequate plan to replace the lost baseload generation," Manchin said. 
"This piles on top of a broader regulatory agenda being rolled out designed to kill the fossil industry by a thousand cuts."
CLICK HERE TO GET THE FOX NEWS APP
In June 2022, the U.S. Supreme Court ruled that an Obama-era rule limiting power plant emissions under the Clean Air Act was unconstitutional, since Congress never granted the EPA the explicit power to issue such regulations. The ruling means the Biden administration's expected version of the rule will likely face significant legal pushback.
Meanwhile, Manchin's potential wholesale opposition to all of Biden's EPA nominees could present a roadblock for the president's future picks to serve in key leadership roles at the agency. The West Virginia lawmaker has already played a role this year in sinking at least two Biden nominees — Gigi Sohn, who was nominated for Federal Communications Commission, and Laura Daniel-Davis, who was picked for a top Interior Department position.